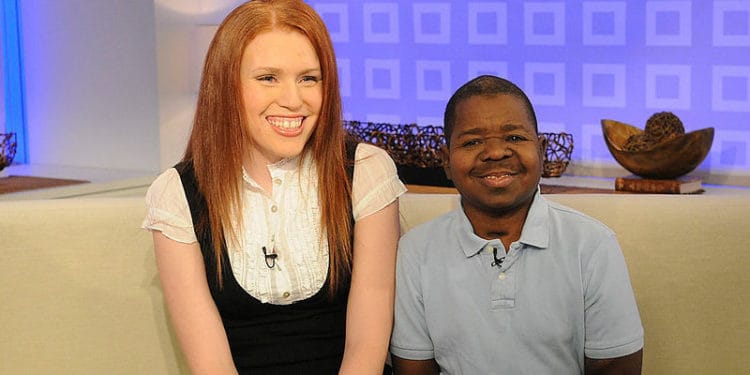 Do you remember who Shannon Price is? Many people don't really seem to be all that familiar with her name, but they're certainly familiar with what she was accused of doing. This is the ex-wife of the star of Different Strokes, Gary Coleman. They were married and divorced in less than a year, back in 2007. By all accounts, they didn't have the best of relationships and things got even murkier from there. When Coleman died, there was plenty of accusation to go around, suggesting that she had something to do with it.
After they were divorced, Coleman actually filed a restraining order against Shannon. Obviously, things had to be pretty bad for this to happen. When he died in 2010, it was because he suffered a brain bleed after falling at his home. Many people have since suspected that he didn't just fall, but that he was instead pushed. To make matters worse, most people were pointing their fingers at Shannon.
When Coleman married her, he made an amendment to his will that she would receive his estate upon his death. However, all of that was supposed to have been dissolved when they were divorced. Once he died, Shannon came back saying that they should still legally be considered as married because they lived in Utah, where common law marriage is acceptable. Despite the fact that they had gotten a divorce and legally dissolved their marriage, she was still trying to claim that she should be the beneficiary of everything he owned upon his death. She wouldn't let it go, so the issue eventually made it to the court system
More recently, a judge made the determination that she would not be awarded anything in light of Coleman's death and that they were not married under any circumstances. Furthermore, he said that he felt like she had something to gain from trying to claim that she should still be considered Coleman's wife and that she was doing all of this for personal gain and no other reason. One of the problems through all of this was her own testimony. Throughout the trial, she was claiming that she had a loving relationship with Coleman while they were married. Virtually all of the evidence points to the exact opposite.
First and foremost, Coleman had stated in an interview while they were still married that even though he was a married man, he was still a virgin. At the same time, she was known to have intimate relations with another man and she was going around telling everyone that she and Coleman slept in completely different rooms. Once were they were divorced less than a year after their marriage, Coleman ended up filing the restraining order to keep her away from him. Friends of Coleman openly stated that they had seen her physically abusing him, even in public. All of this paints a very different picture from what she was stating during the trial.
When it was all said and done, the judge awarded her nothing. However, nothing really changed for her, either. Over the years, she's had a few bit parts here and there but her aspirations to be a major force in Hollywood as an actress have never been realized. It doesn't look like they're any closer to being realized now, especially considering everything that's happened. In fact, the judge pointed directly to her desire to be an actress as her reason behind wanting to claim Coleman's estate, somehow thinking that the general public would link the two of them together, thereby increasing her overall popularity.
When it comes right down to it, no one could ever prove beyond a shadow of a doubt that she was involved in Coleman's death. Therefore, she hasn't been charged with anything and she won't see any jail time because of her attempts to get her hands on his estate, either. In all likelihood, she will probably go back into relative obscurity now that the trial is over with. With that being said, anyone that remembers Gary Coleman, especially from his days on Different Strokes, will always look at her with a certain amount of suspicion. Despite that fact, she does continue to attempt a career as an actress. It remains to be seen whether or not she will ever be able to shake the persona that she currently has and make her dreams a reality. For now, it doesn't look like it's going to happen anytime soon.