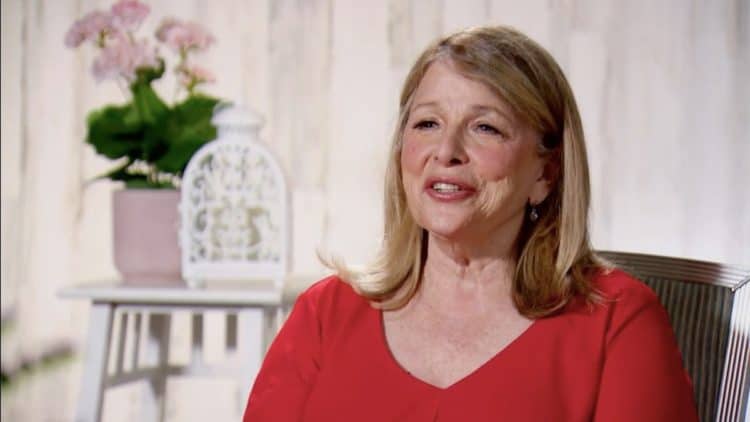 If you're a fan of the Lifetime series Married at First Sight, then Dr. Pepper Schwartz' face is probably one you've gotten pretty familiar with. As one of the 'experts' on the show, she is responsible with helping pair cast member with their potential life partner and she also provides counseling throughout the season. Although most people would agree that the concept of MAFS is pretty bizarre, Dr. Pepper does her best to keep the cast members on track by offering helpful advice. Since the newlyweds are the focus of the show, viewers haven't gotten the chance to learn much about Dr. Pepper – but that hasn't stopped them from being curious. Keep reading to learn 10 things you didn't know about Dr. Pepper Schwartz.
1. She Has An Ivy League Education
Lots of people have questioned whether or not Dr. Pepper is really a doctor – and the answer is yes. She earned a bachelor's and master's degree from Washington University in St. Louis. She then went on to an additional master's degree and a PhD from Yale University. It's interesting to note, however, that Dr. Pepper's educational background is in sociology and not psychology or therapy like many people have probably assumed.
2. She Is A College Professor
Dr. Pepper doesn't just love the work she does with her clients, she also enjoys sharing information with others. She is currently a professor in the sociology department at the University of Washington. Some of the courses she's taught include Introduction of the Sociology of Sexuality and Intimate Relationships.
3. She Is A Sex Therapist
Since the experts on Married at First Sight all kind of do the same thing, some people may be confused about what it is they really do. Dr. Pepper's specialities are sex, gender, and sexuality. Most notably, she was behind somewhat controversial research that claimed lesbian couples in long term relationships have sex less frequently than gay male or heterosexual couples.
4. She Has An Account On Cameo
If you're a fan of Dr. Pepper's then you'll be happy to know that you might have a chance to connect wit her in a way you never imagined. She has an account on a platform called Cameo that allows her to record and sell personalized video messages. She currently charges $50 per video.
5. She Loves Giving Advice To Her Fans
The cast of Married at First Sight aren't the only ones who have access to Dr. Pepper's expertise. Occasionally, she does Q&A sessions on Instagram in which she allows people to ask her a question that will answer in a video and then post on her Instagram highlights.
6. MAFS Is Not Her First Time On TV
Married at First Sight is probably the first time most people will remember seeing Dr. Pepper on their TV screens, but she was actually on TV long before that. She made her first on screen appearance in 2005 in a TV documentary called Loving & Cheating. She has also appeared in a handful of other shows prior to MAFS.
7. She Is An Author
Over the course of her career, Dr. Pepper has written quite a few books on sex and relationships. Some of her titles include Prime: Adventures And Advice On Sex, Love, And The Sensual Years which was released in 2008 and Love Between Equals: How Peer Marriage Really Works which was released in 1995.
8. She Is A Grandmother
There isn't much information floating around Dr. Pepper's personal life, but it's clear that she is a proud mother and grandmother. She has two children and according to the bio on her website she recently got married. When she isn't busy working, you can usually catch her hanging out with her family.
9. She Created A Dating App Algorithm
A lot has changed since Dr. Pepper's career began, and online dating is one of those things. As technology continues to advance, more and more and more people are turning to the internet to help connect them with a potential love interest. Dr. Pepper collaborated with the dating website perfectmatch.com to create the algorithm it uses to match compatible people. The algorithm operates based different personality traits and interests.
10. She Spends A Lot Of Time Outdoors
As someone who lives in the pacific northwest, Dr. Pepper is all about taking advantage of the natural beauty the area has to offer. After a long day at work, there's nothing better than getting out and taking in some fresh air. She enjoys spending time outside and likes to do a variety of activities including skiing and cycling.