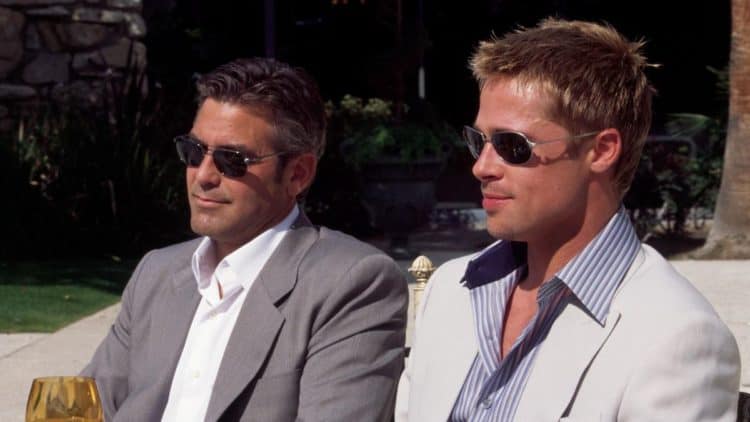 Located in the middle of a desert and cut off from just about every other city for a considerable span, Las Vegas is still one of the most awesome locations for a movie to be shot since it offers such panoramic views and a chance to include some of the most impressive architecture known to humanity. Plus the visuals that can be gained from the town itself and the people that move through it in droves is something spectacular to look at. If you're a people person and love the thrum of business and money changing hands then Las Vegas is your kind of town no doubt. Considering how this place was started and the fact that it's been ripped up and redone throughout the years it's become a mecca for people that want to go, have a good time, and spend a boatload of money while they're there.
Here are some of the most awesome scenes that have been shot in Las Vegas.
5. Resident Evil: Extinction
Keep in mind that Vegas is in the middle of a desert. It would likely take the end of the world and Lake Mead drying up to cause this kind of post-apocalyptic view, but it's kind of interesting to think of what might happen should the desert essentially try to reclaim the city that sprang up within its midst. That there would be water somewhere stands to reason but the fact remains that it would be a very dry and arid climate in Vegas if it was left to its own devices. Or maybe it would be an oasis of sorts, who can tell? All that's known is that this was an impressive rendering of what might happen should the place become a ghost town.
4. Vegas Vacation
You would think that eventually the Griswold's would make their way to Hawaii like everyone but Clark seems to want, but of course not. They make their way to Vegas in this movie in an effort to have some fun and so that Clark can prove that he's a better gambler than anyone else thinks he is. Of course when the situation involves a dealer that can't be beat and Eddie of all people the bad luck starts to flow thick and fast as Clark loses just about everything and proves to the audience, again, that he's one of the dumbest smart guys in film since he tends to put his own ego before his family more often than not.
3. Casino
Taking it back to the semi-old days when Vegas was still a place where dealers knew your name and what you drank, Casino is a movie that shows the harder and seedier side of the city. Sam and Nicky are the kind of guys you don't play around with since they're backed by some very powerful people. But when Ginger comes into the scene Sam kind of loses focus and eventually loses a lot more since she does a serious number on him and even seems to embolden Nicky just a bit when it comes to him making his own power play within the city. By the end the only one that comes out of it is Sam, and even he's shaken up by the ordeal.
2. Con Air
Between the option of shooting the plane out of the sky and letting it crash on the Vegas strip it seems that in real life the executive decision would have been to force a landing in the desert well before they reached the city. But of course that wouldn't have been as cinematic and wouldn't have provided the kind of visuals that this movie needed to really thrive and provide the audience with the thrill they wanted. So let the destruction commence and let the plane fall as it will as the absurdity of it is only punctuated by the fact that Steve Buscemi is singing the entire time and having a blast.
1. Ocean's Eleven
You've just ripped off one of the most powerful men in Las Vegas and should, by all rights, be headed out of town that minute. So what's the best play? Of course it's gather in a big group and stare at the mesmerizing fountains of the Bellagio, since why not? All in all though this film was impressive for its cast and for the manner in which they went about robbing a man that's known to visit violence upon anyone that crosses him, while making sure that he's going to have them followed by the end of the movie. But the trip from start to end was great since it embraced the spirit of the town as well as the glitz and glamour that is such a big part of the Las Vegas experience.
It's called America's Playground and other nicknames for a reason, but the site of it usually takes a person's breath away.