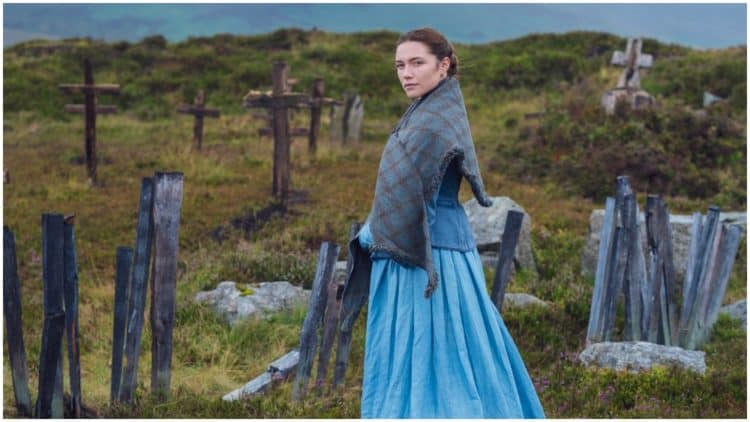 There have been countless of award-winning films that happen to be big screen adaptations of famous novels. Hollywood filmmakers are always on the lookout for the next best thing they can turn into a screenplay. From a viewer's point of view, witnessing the pages they once read come to life, and the characters that were just once a figment of their imagination portrayed by their favorite actors and actresses, can be quite the experience. These adaptations might not always capture the essence of the novel it is based on, but when it does, it creates movie magic. Netflix has jumped on the bandwagon, and has an exciting adaptation underway.
What is the Movie Based From
The Wonder is a psychological thriller that is adapted from the suspense novel by bestselling author, Emma Donoghue. This novel is just one of the many masterpieces under Donoghue's belt, who is also the writer of the suspense drama novel, Room, which was adapted into a critically-acclaimed film last 2015. The film bagged a whole lot of nominations and awards, including an Academy Award for the film's lead actress, Brie Larson. This time around, the upcoming film adaptation, which is actually based on a true story, will take viewers into a different time period, as the novel is set at the Irish Midlands in the late 1850s. The storyline follows an English nurse named, Lib Wright, who is called to embark on a mission to visit a small village and observe a medical anomaly, which other believers consider to be some sort of a miracle involving a young girl named, Anna O' Donnell, who is said to have stopped eating, but was able to survive for months on end without any food.
Word about this peculiar incident spread across the area, and soon enough, the village was being flocked to by tourists and a journalist to cover the unique story. Apart from the mystery surrounding the Irish village, the famed novel was also known to portray a beautiful story on how two strangers from different worlds were able to create an impact in each other's live, and how true love is able to conquer even the vilest of evils. Combine all of these elements together, and you've got yourself a thrilling, mysterious, and inspiring journey to look forward to. It's only natural for the expectations of the book's fans to be at an all-time high.
What to Expect from the Adaptation
The upcoming film is directed by award-winning director, Sebastián Lelio (A Fantastic Woman), while its screenplay is written by Alice Birch (Succession). It's only right for the talented people behind the camera to be paired with an equally talented ensemble. It is most exciting to see talented actress, Florence Pugh (Little Women), who will portray the role of Lib Wright, take the bull by the horns and take on another challenging role. The other cast members to watch out for include Tom Burke (Mank), Niamh Algar (Raised by Wolves), Ciarán Hinds (The Terror), Toby Jones (Detectorists), Elaine Cassidy (No Offence), Brían F. O'Byrne (Lincoln Rhyme: Hunt for the Bone Collector), David Wilmot (Barkskins), Dermot Crowley (Luther), Niamh Finlay (Doctors), and Kíla Lord Cassidy (Viewpoint).
Filming of the movie has already begun. Viewers will be treated to sweeping views of the Irish countryside, as the production team is sticking to true to the setting of the novel. Pugh is almost unrecognizable in a newly released photo, as she goes into character. She is seen donning her period drama costume and rocking a darker hair color. The acclaimed actress is already no stranger to period dramas. Her portrayal of Amy March in the most recent Little Women film adaptation has been so well-received, that is has basically catapulted her into full-blown Hollywood stardom. It would be most interesting to see how she will tackle this character, and breathe life into this powerful story. The psychological thriller genre is also one of the most well-received. Viewers just have this attraction to films that can keep them at the edge of their seats. Watching movies is such a cathartic experience, especially if the film is able to effectively transport its viewers to another world, even for just an hour or two. The Wonder expects to do this, and nothing less.
As of the moment, there has not yet been that much information released on the movie yet, except for its storyline and casting. The official release date might still be up in the air, but expectant fans can take solace in the fact that the film is expected to premiere on Netflix sometime in 2022. The hype surrounding the movie is pretty much justified at this point.
Tell us what's wrong with this post? How could we improve it? :)
Let us improve this post!