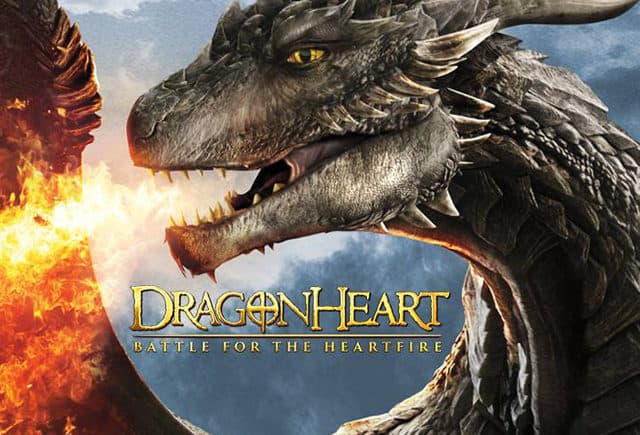 Patrick Stewart might not frequent the big screen as much as his epic performance in Logan, but that doesn't mean Sir Stewart won't be with us in plenty of other ways. Recently Stewart voiced Drago in the all-new epic action adventure Dragonheart: Battle for the Heartfire, debuting on Blu-ray, DVD, Digital HD and On Demand on June 13, 2017 from Universal Pictures Home Entertainment. Trailer is below:
Amazingly, Patrick Stewart was the first person to voice the original Dragonheart all the way back in the 90s when the original film shot test footage with Jim Henson studios. According to Comingsoon a young, unknown Clive Owen stood in for Bowen (later played by Dennis Quaid) and Stewart voiced the dragon, though the test was unsuccessful and the film was taken over by Rob Cohen, who created the dragon with CGI and the voice of Sean Connery.
Here's synopsis of the movie: Patrick Stewart voices Drago, the magnificent dragon who became bonded with King Gareth. When the king dies, his potential heirs, twin grandchildren who possess the dragon's unique strengths, use their inherited powers against each other to vie for the throne. When Drago's source of power — known as the Heartfire — is stolen, more than the throne is at stake; the siblings must end their rivalry with swords and sorcery or the kingdom may fall.