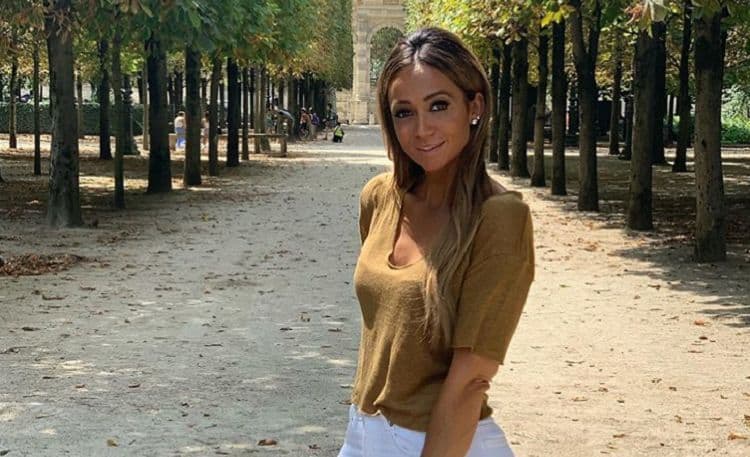 Soccer fans all over the world are likely already familiar with the name Kate Abdo. The internationally renowned broadcaster has worked at several major soccer events and has become one of the most widely respected voices in the industry. Despite living much of her life in the limelight, Kate Abdo has managed to keep many of the details of her personal life very private. But there's even more to the talented sports journalist than most people realize. Not only is Kate Abdo beautiful, smart, and talented; she's also full of surprises. Keep reading to learn 10 facts you didn't know about Kate Abdo.
1. She Began Her Career In Germany
Kate Abdo was born in the United Kingdom, but she has been an international sensation since the start of her career. She began her broadcasting career working in Germany for the network Deutsche Welle. While there, she covered sports in both English and German.
2. She Has a Bachelor's Degree In European Languages
I don't know the exact numbers on this, but I'm confident that there is a significant number of people who end up working in a field that is completely unrelated to what they went to school for. Kate Abdo is one of those people. She works in the broadcasting world, but she actually studied European Languages at school. There is no obvious connection between sports and linguistics, but Abdo's passion for languages has certainly helped her in her work across different countries.
3. Her Family Loves Soccer
Being a soccer fan is practically in Kate Abdo's blood. Growing up in a soccer-loving household, her parents shared their love of the game with her. Abdo's mother was an avid Liverpool fan, while her father was a die-hard Manchester United supporter. Since Liverpool and Manchester are rivals, there must have been a lot of tension in Kate's household.
4. She Once Worked For CNN
Getting the opportunity to work at CNN early in one's career is certainly something to be proud of. Abdo was one of the lucky few to secure a job at CNN with the World Sports Program in London at the beginning of her career. She also did some work at CNN's Atlanta location and stayed with the company from 2009 to 2011.
5. She Haas Guyanese Ancestry
Kate Abdo has long kept her personal life private. However, she opened up in the summer of 2019 to reveal her Guyanese roots through her maternal grandmother, who was born there.
6. She May Be Going Through A Divorce
Kate married German businessman, Ramtin Abdo, during a private ceremony in 2010. Although there are no official reports about the couple going their separate ways, Kate's Instagram posts seem to suggest otherwise. She has shared multiple pictures with 'friend', Barak Bess, who is starting to look more and more like a lover.
7. She Speaks 4 Languages
Having the ability to speak multiple languages is a great asset when working in an international arena. Fortunately for Kate Abdo, she is fluent in four languages: English, French, Spanish, and German. Her proficiency in multiple languages has made her a wizard at accurately pronouncing soccer players' names from all over the globe.
8. She Recently Got Her Green Card
In June 2019, Kate Abdo took to social media to share her excitement about receiving her green card. In an Instagram post, she stated "GOT MY GREEN CARD 🤪🤪🤪 So grateful to @foxsports for believing in me and giving me my first opportunity here. Americans can be weird… You talk about Europe like it's just one country… Hug people when you first meet them… Put too much ice in all drinks… Are obsessed with peanut butter… Go to the airport like you dressed for bed… Pronounce Craig like it's Creg. But I got so much love for you and this country. Thank you for having me!"
9. She Has A French Bulldog
Kate Abdo is a passionate dog lover, so it's only fitting that she be a proud pet parent too. Abdo has an adorable French bulldog that she loves spending time with when she isn't occupied with work. Unlike many other dog moms, Kate doesn't have photos of her furry baby all over social media.
10. She Wishes She Could Be A Man For A Day
Working in a male-dominated industry certainly has its challenges. Throughout her career, Kate has had to surmount obstacles that her male colleagues could never understand. As a woman, she has had to work extra hard to prove her worth as a respected voice in the sports world. During an interview, Kate spoke about these struggles and expressed that she would love to "experience the power of being a man for a day".
Tell us what's wrong with this post? How could we improve it? :)
Let us improve this post!