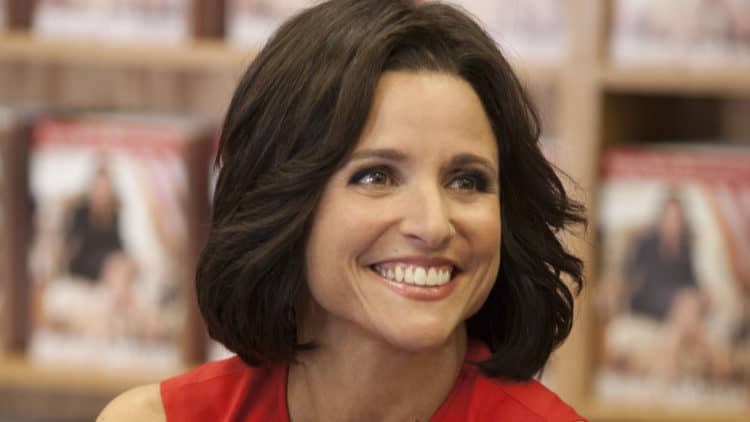 If we only had a penny for every historic event in entertainment we come across while putting together lists for our series Top 10 Events This Day in Movie and Television History! It is indeed surprising how despite knowing so much about the film and television industry, there's still so much to share out there. In this edition of our series that covers as much ground as possible as far as film and television history is concerned, we bring to you yet another list of important events and happenings that give you some insight into how the industry has evolved and how even the smallest of seemingly insignificant happenings have had an impact on its evolution. So, get set for another ride down memory lane. This time around, we cover January 13!
10. January 13, 1919: Robert Stack is Born
Robert Stack was born Charles Langford Modini Stack on January 13, 1919, in Los Angeles, California, and was active in the entertainment industry as an actor for more than 70 long years! He was a talented sportsman, an actor, and a television host, and in addition to some popular television shows, also had to his name more than 40 films. Some of the more notable works from his film, television, and radio career include The Untouchables, Unsolved Mysteries, Written on the Wind, First Love, The Mortal Storm, A Little Bit of Heaven, Badlands of Dakota, Eagle Squadron, To Be Or Not To Be, My Outlaw Brother, The High and the Mighty, Great Day in the Morning, The Tarnished Angels, Is Paris Burning?, The Name of the Game, The Last Voyage, Murder on Flight 502, Hercules, Family Theater, and Lux Radio Theater. Robert passed away on May 14, 2003.
9. January 13, 1939: Son of Frankenstein is Released
There's something about Frankenstein movies that always manages to catch the attention of horror film fans and so it was with Son of Frankenstein that was released on January 13, 1939. One of the earlier movies that explored horror quite differently from the mostly psychological thrillers we see today, the movie was originally titled After Frankenstein, and after its release and subsequent positive reviews, was followed by a sequel, The Ghost of Frankenstein. Directed by Rowland V. Lee and starring popular horror movie stars of the time like Basil Rathbone as Baron Wolf von Frankenstein, Boris Karloff as The Monster, Bela Lugosi as Ygor, Lionel Atwill as Inspector Krogh, Josephine Hutchinson as Baroness Elsa von Frankenstein, and Donnie Dunagan as Peter von Frankenstein, the film had a running time of 99 minutes. Often labeled one of the last Frankenstein films that were deemed noteworthy, the movie was well-received by audiences and critics alike and received surprisingly positive reviews despite being the third movie in the series.
8. January 13, 1961: Julia Louis-Dreyfus of Seinfeld and Veep Fame is Born
Julia Louis-Dreyfus was born on January 13, 1961, as Julia Scarlett Elizabeth Louis-Dreyfus, in New York City, and has proved to be one of the most talented human beings to walk on our planet. As an actor, comedian, and producer, Julia has delivered some amazing performances and projects and has to her name a long list of titles that are considered some of the best works in comedy. A career lined with awards and accolades, Julia has quite the collection of wins on her list. These include none Screen Actors Guild Awards, two Critics' Choice Awards, five American Comedy Awards, and one Golden Globe Award. A star on the Hollywood Walk of Fame and an induction into the Television Academy Hall of Fame are among her other exploits. She has also received the famed Mark Twain Prize for American Humor. Some of the most notable works on television that have her name include Saturday Night Live, Arrested Development, 30 Rock, Inside Amy Schumer, Watching Ellie, Curb Your Enthusiasm, Day by Day, London Suite, Animal Farm, Geppetto, The New Adventures of Old Christine, and of course, Seinfeld and Veep. Some of her popular works in films include National Lampoon's Christmas Vacation, Deconstructing Harry, A Bug's Life, Planes, Black Widow, Downhill, Onward, Fathers' Day, and her earlier works, Hannah and Her Sisters, Soul Man, and Troll.
7. January 13, 1977: Orlando Bloom of LOTR and Pirates of the Caribbean Fame is Born
Orlando Bloom was born on January 13, 1977, in Canterbury, Kent, England, as Orlando Jonathan Blanchard Copeland Bloom. Well, for starters, we are just glad Orlando did not decide to go with his full family name while making a career in entertainment! As an English actor, Orlando has done quite well for himself across the pond, too, and has several notable works to his name. Some of the projects that are most notable in his film and television career include The Lord of the Rings: Fellowship of the Ring, The Lord of the Rings: The Two Towers, The Lord of the Rings: The Return of the King, Black Hawk Down, Ned Kelly, Pirates of the Caribbean: The Curse of the Black Pearl, Pirates of the Caribbean: Dead Man's Chest, Pirates of the Caribbean: At World's End, Pirates of the Caribbean: Dead Men Tell No Tales, Kingdom of Heaven, and The Hobbit: The Desolation of Smaug. Some of the awards that have come his way in various awards events include the Phoenix Film Critics Society Awards, the Empire Awards, the MTV Movie Awards, the Online Film Critics Awards, the Broadcast Film Critics Association Awards, the National Board of Review Awards, the Teen Choice Awards, the Hollywood Film Festival Awards, the Britannia Awards, the National Movie Awards, and more. Apart from his works in the movies, Orlando also uses his celebrity status to do some good in the world and has done his bit as a UNICEF Goodwill Ambassador. Orlando has also been bestowed with the BAFTA Britannia Humanitarian Award.
6. January 13, 1989: A Bit of Fry and Laurie Debuts on BBC1
When Stephen Fry comes on stage or even enters a room, you know it's time for some classy humor. It's the same with Hugh Laurie, who is another one of those talented individuals who is naturally blessed with a humorous disposition. Well, if you agree with this, you will also agree that any show that had both these artists working together in it is bound to be a runaway hit! And that's how it was with the sketch comedy television show, A Bit of Fry & Laurie. The show was a hit on British television and both BBC1 and BBC2 featured the show on their airwaves between the years 1989 and 1995. Famous for breaking the fourth wall when one least expected it or when one most wanted it, the show often picked up issues that were doing the rounds outside the studios and did not back away from even making fun of the prime ministers of the day, Margeret Thatcher and John Major. The show was such a hit with audiences that four collections of its scripts were even published under the titles A Bit of Fry & Laurie, A Bit More of Fry & Laurie, 3 Bits of Fry & Laurie, and Fry & Laurie Bit. No. 4.
5. January 13, 1989: Ryan's Hope Comes to an End on ABC
Ryan's Hope was a soap opera that ruled American television for a whopping 13 years! One of the longest-running shows on television, this one was based on the lives of the members of a large Irish-American family living in New York City. Created by Claire Labine and Paul Avila Mayer, the series had a staggering 3,515 episodes to its name after wrapping up 13 long seasons. Although the show changed several hands during its course, from producers and executive producers to associate producers and head writers, the original vein in which it all began remained pretty much a standard with the series even during its last season. The show also proved to be a launching pad for several budding stars. Among the actors who put to good use their collaboration with the show included Christian Slater, Catherine Hicks, Earl Hindman, Marg Helgenberger, Ana Alicia, Grant Show, Yasmine Bleeth, Tichina Arnold, Kate Mulgrew, and Dominic Chianese. Head writers of the show who gave Claire Labine company included Paul Avila Mayer, Mary Ryan Munisteri, Pat Falken Smith, Tom King, Millee Taggart, Eleanor Labine, and Matthew Labine. The show, during its long run, also won several accolades and awards. These included Daytime Emmy Awards wins in the category of Oustanding Drama Series for the years 1977 and 1979, a Lead Actress category win for Helen Gallagher in 1976, 1977, and 1988, a Supporting Actress category win for Lousie Shaffer in 1983, and accolades for the writers in the Outstanding Writing for a Drama Series in the years 1977, 1978, 1979, 1980, 1983, and 1984.
4. January 13, 1990: Liam Hemsworth is Born
The handsome and stunning Liam Hemsworth is one of the most refreshing people to have around on set, so say his costars, and we, as the audience, know for sure that seeing Liam on screen is a treat in itself too! Well, it was on January 13, 1990, that Liam first made his way into the world in Melbourne, Australia, and at 6 feet and 3 inches, proves to be quite the imposing presence on our planet! As much as we speak of just how handsomely riveting Liam is when it comes to his looks, the Australian and American actor is not far behind when it comes to his acting talents either. Liam has to his name several noteworthy projects in films and on television and has even been the recipient of nominations and awards. Some of his most prominent works include The Last Song, The Hunger Games, The Hunger Games: Catching Fire, The Hunger Games: Mockingjay – Part 1, Most Dangerous Game, Independence Day: Resurgence, and Isn't It Romantic. On television, some of Liam's works include The Muppets, Workaholics, Satisfaction, McLeod's Daughters, Home and Away, and The Elephant Princess. In films, in addition to the titles listed above, Liam has lent his talents to some really cool projects including Knowing, The Expendables 2, Paranoia, The Duel, Triangle, Empire State, Cut Bank, Killerman, Arkansas, and The Hunger Games: Mockingjay – Part 2.
3. January 13, 2002: 28th People's Choice Awards
The Shrine Auditorium in Los Angeles, California was decked up to the brim on January 13, 2002, to celebrate the achievements of the best in American pop culture for the year gone by, and boy was the evening a splendid affair. A host of winners took to the stage to take home their trophies and accolades bestowed on them by the people, and the event itself was quite the entertainer, thanks to host Kevin James and the steady lineup of celebrities who came as announcers and performers. Titles and works that took home top honors for the night included My Wife and Kids in the Favorite New TV Comedy category, Shrek in the Favorite Motion Picture category, Days of Our Lives in the Favorite Daytime Serial category, ER in the Favorite TV Drama category, Alias in the Favorite New Dramatic Series category, Survivor in the Favorite Reality or Game Show category, and Friends in the Favorite TV Comedy category. Celebrities and groups that made it into the people's winners list included Faith Hill as Favorite Female Musical Performer, Kelsey Grammer and Ray Romano as Favorite Male TV Performer, Garth Brooks as Favorite Male Musical Performer, NSYNC as Favorite Musical Group or Band, Jennifer Aniston as Favorite Female TV performer, Reba McEntire as Favorite Female Performer in a New TV Series, Tom Hanks as Favorite Motion Picture Actor and also Favorite Actor in a Dramatic Motion Picture, Damon Wayans as Favorite Maler Performer in a New TV Series, and Eddie Murphy as Favorite Actor in a Comedy Motion Picture.
2. January 13, 2008: 65th Golden Globe Awards Held Minus the Usual Fanfare
While the Golden Globe Awards are one of the most awaited events of the Hollywood calendar year, a step behind only the Academy Awards and no other, the 65th Golden Globe Awards turned out to be not so entertaining or glittering after all. Thanks to a strike by the Writers Guild of America and threats to sabotage the show, the Hollywood Foreign Press Association decided to simply announce the winners to the press instead. And this is exactly how it was done at the Beverly Hilton Hotel in Beverly Hills, California. While the lack of a glittering ceremony did prove to be a dampener for fans who await the event to see their favorite celebrities take to the stage, the lack of fanfare did not take anything away from the winners. The list of titles and projects that took top honors that year included Atonement, Sweeney Todd: The Demon Barber of Fleet Street, There Will Be Blood, Away From Her, La Vie en Rose, No Country for Old Men, I'm Not There, The Diving Bell and the Butterfly, Into the Wild, Ratatouille, Mad Men, Extras, Damages, Californication, 30 Rock, Longford, Life Support, and Entourage. Celebrities who couldn't take to the stage but did take home their Golden Globes as winners included Jeremy Piven, Samantha Morton, Queen Latifah, Jim Broadbent, David Duchovny, Tina Fey, Jon Hamm, Glenn Close, Dario Marianelli, Eddie Vedder, Julian Schnabel, Joel Coen, Ethan Coen, Javier Bardem, Cate Blanchett, Johnny Depp, Marion Cotillard, Daniel Day-Lewis, and Julie Christie.
1. January 13, 2013: 70th Golden Globe Awards
When Amy Poehler and Tina Fey take to the stage together, you know it's bound to be an exhilarating ride! And that's exactly what it was on January 13, 2013, when the multitalented duo took over the stage at the Beverly Hilton Hotel in Beverly Hills, California, at the 70th Golden Globe Awards. And as Amy and Tina took us through the evening with their unmatched humor, there were also several Golden Globes making their way to celebrities and projects, all in celebration of their achievements in entertainment during the year gone by. Some of the most notable titles to make it to the list of winners included Argo, Les Miserables, Lincoln, Zero Dark Thirty, Silver Linings Playbook, Django Unchained, Life of Pi, Skyfall, Brave, Amour, Homeland, Girls, House of Lies, Game Change, Hatfields & McCoys, and Downtown Abbey. Celebrities who took their share of glory that evening included Maggie Smith, Ed Harris, Kevin Costner, Julianne Moore, Don Cheadle, Lena Dunham, Damian Lewis, Claire Danes, Mychael Danna, Ben Affleck, Quentin Tarantino, Anne Hathaway, Christoph Waltz, Jennifer Lawrence, Hugh Jackman, Jessica Chastain, and Daniel Day-Lewis.
January 13 Never Looked So Good, Did It!
It's amazing to even acknowledge how every single day on the calendar has plenty of happenings in the entertainment world, happenings good enough to make our list and keep you entertained too! In fact, there are times when we wish our lists could have been longer so we could accommodate even more events into it! Well, there goes yet another day in our series Top 10 Events This Day in Movie and Television History and we sure hope you enjoyed this edition too. Keep coming back for more editions from this truly interesting series, with each one taking you down memory lane and offering you a glimpse into 10 events from each calendar day!
Tell us what's wrong with this post? How could we improve it? :)
Let us improve this post!