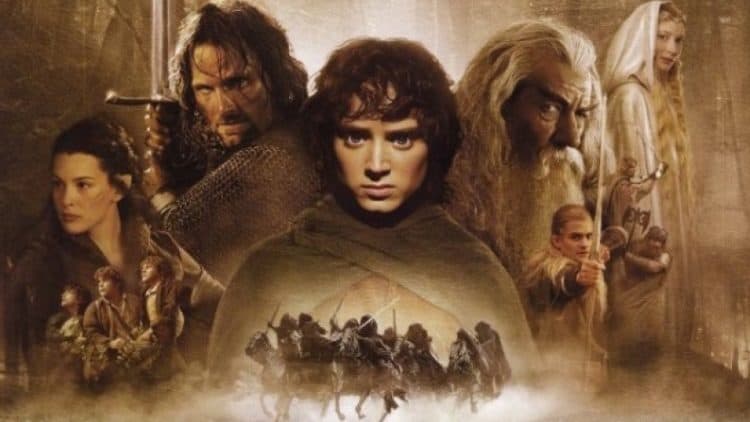 The Lord of the Rings was an adventurous and revolutionary movie from the first sequel, "The Fellowship of the Ring," released in December 2001. This movie featured many talented characters. Most viewers recognize this initial installment of the middle-earth saga as one of the most successful and cherished franchises. All gratitude goes to the star-studded casts who made this film realize success in the history of cinemas. Now, it's almost two decades since viewers got to discover the celebrity casts of The Lord of the Rings, who created a trilogy based on a 1954 novel. Additionally, an avid fan might wonder where precisely all-star casts are up to or what they are doing nowadays. Here we explore closely what most of these casts are doing.
Orlando Bloom (Legolas)
Orlando Bloom had a few minor roles initially before taking part in one of the leading roles as Legolas in The Lord of the Rings. Most importantly, he became so famous at the end of the film's trilogy that he landed another leading role in Pirates of the Caribbean. Bloom seems to have many leading roles as an actor, including classical action films like the Kingdom of Heaven. He is also part of Amazon's latest show, Carnival Row. Apart from acting, his love life has been quite chaotic. His relationships with Kate Bosworth and fashion model Miranda Kerr didn't go well. Also, his short-term relationship with Katy Perry in 2016 broke up, but later, they reconciled and are even currently engaged.
Viggo Mortensen (Aragorn)
Viggo Mortensen had acted in a few movies previously until his talented role as Aragorn made him a great hit in the film world. After his duties in The Lord of the Rings, he received leading roles in action films. Later, he gradually changed into other conventional dramas. One of them is Captain Fantastic in 2016, playing as Ben, a stressed father of six children. He is a fantastic actor who garnered several nominations for Academy Awards, BAFTA Awards, and Golden Globe Awards in various categories. Some people recognize him as a multilingual fluent speaker in four languages, including conversing and understanding three other languages.
Sean Bean (Boromir)
Sean Bean fans probably recognize how his actions end up with many death scenes featuring his role. His character as Boromir in the Lord of the rings also ended up with brutal death. Even though his desire to act in death scenes hasn't cost him his acting roles in other movies, he is indeed a talented actor in the death identity. He married Ashley Moore in 2017 after having back-to-back divorces with four different wives. Besides, Sean has been quite active in recent years. In 2020, when the COVID pandemic caused serious lockdowns, Bean featured in Reunited Apart, a YouTube series run by Josh Gad. The show aims to bring together famous film stars via video conferencing to promote charity donations for non-profit organizations.
Andy Serkis (Gollum)
The Lord of the Rings trilogy made Andy Serkis a public figure recognized for his extensive motion-capture performance of Gollum. He is also ranked as the most successful The Lord of the Rings actor. His motion capture talent produced remarkable displays, which heightened his career for other films such as the Planet of the Apes reboots. Surprisingly, fans thought he only excelled in motion capture and narration until he showcased a live-action entrance in the MCU movie Black Panther. He has excelled well in his career behind the cameras and also in front of them. Let's wait and see his talent as a director in the upcoming Venom 2 scheduled on October 15, 2021
Sean Astin (Samwise Gamgee)
Sean Astin was previously a famous character before his appearance in The Lord of the Rings. A significant attribute goes to his excellent job on The Goonies. He is one of the most active cast from the Lord of the Rings franchise. Sean has also featured in numerous movies and TV series in his life career. He always has something to do as a comedian, narrator, and talented actor with so many projects under his name every year. His latest project this year involved Hero Mode, a comedy film about video game development. At least, with such a busy life, he has many accolades. The Lord of the Rings, in particular, has won him several awards and few nominations.
Elijah Wood (Frodo Baggins)
Despite Elijah Wood's young age in the Lord of the Rings franchise, he displayed a fantastic role as a lead actor, Frodo. Wood also made a cameo performance in The Hobbit trilogy. After that, his life became so busy as a narrator in Spyro video games and various TV and movie roles. Recently, Wood has appeared in "Color Out of Space", a type of psychedelic horror movie released in 2019, and a dark comedy, "I Don't Feel at Home In This World Anymore".
Sir Ian McKellen (Gandalf)
Sir Ian is the only cast featured in all the middle-earth adventures crowning him as the most valuable wizard of the Lord of the Rings franchise. He is a legendary actor with so many accolades. Even more, the BBC once quoted that "his roles had warranted him a position in the canon of English stage and film actors." Of course, his notable performances and active roles in the theatres have always provided him with more work in his career. His most recent appearances include Ian McKellen on Stage, The Good Liar, and Cats.
Billy Boyd (Peregrin "Pippin" Took)
Billy Boyd did an excellent job playing Pippin's role in the Lord of the Rings trilogy. However, he is one actor who hasn't been quite active on the silver screens, probably because he is more engaged with his Beecake music band. But most recently, Boyd's active roles include various TV shows such as Grey's Anatomy, Outlander, and Hollywood.
Conclusion
These are not the only Lord of the Rings characters covered in this post. But what we can conclude is that the casts in this trilogy have experienced successful lives, specifically in the world of movies and TV series. Unfortunately, only one character passed away aged 88 years in June 2020. His name is Ian Holm, who played Bilbo Baggins. Otherwise, the other casts have succeeded in their careers for almost two decades.