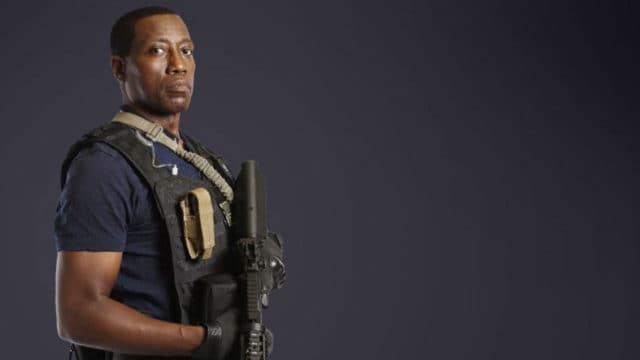 At one point in time Wesley Snipes was one of the biggest action stars in the United States, as shown by his roles in Demolition Man, Passenger 57, and the Blade franchise. However, his career suffered a slowdown following Blade: Trinity in 2004, which was not helped by his conviction for tax fraud. Said career did not come to a complete stop, seeing as how Snipes continued to make direct-to-DVD movies, but it was clear that he was no longer at the top.
Since that time, Snipes has had some minor roles in movies released in the movie theaters, with an excellent example being the role of Doc in The Expendables 3. However, it is not until now that he has had a starring role in a movie that will be released in movie theaters as well as video-on-demand platforms, which should come as welcome news for people who remember the 90s with fondness.
What Is Armed Response?
Not a lot of information has been released about Armed Response, but there is more than enough for interested individuals to figure out what they can expect from the horror thriller. In brief, Snipes plays the leader of a team of special operatives who have been sent to a military compound after a loss of contact with the previous team stationed there. After a sudden shutdown of the AI responsible for running the military compound, the team is trapped within, which is a serious problem as they start to experience strange and unusual phenomenon. Strange and unusual phenomenon that might just be an indication that there is something supernatural at works.
Summed up, interested individuals can expect plenty of action as well as a fair amount of horror from Armed Response, which will be released on August 4 of 2017. Besides Snipes, the cast of the movie also includes people such as Anne Heche, Dave Annable, and Seth Rollins, meaning that their fans might want to show up at the movie theatres as well. In particular, it is worth noting that this is Seth Rollins's first time in a feature film, seeing as how his usual job happens to be a wrestler with WWE.
Can Armed Response Bring Wesley Snipes All the Way Back?
There is no real way to tell whether Armed Response will be able to restore Snipes to the height of his success. After all, while trailers are supposed to be indicative of what people can expect from the actual movies, they are far from being a useful method for gauging their quality. As a result, it is unreasonable to make predictions about the outcome of the movie until the reviews start coming out from people who have already seen it.
Still, it seems probable that the outcome of Armed Response will have a meaningful impact on Snipes's career. This is because he is in the lead role, meaning that the impact of the outcome will fall in significant part on his shoulders, whether that will be deserved or not. Should the movie prove to be a success, it could lead to more roles in more movies, which could mean a revival of his career in the long run. However, should the movie fail, well, it is not impossible for Snipes to make a comeback at some point in the future but it will nonetheless be a serious blow.