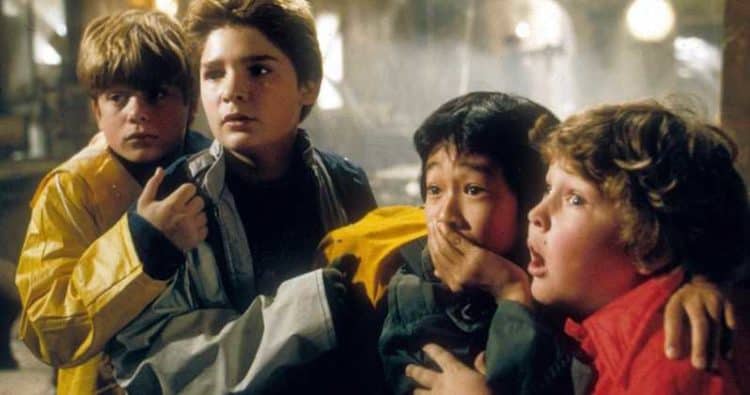 You know why we like Sean Astin? It's because as a kid he was in one of the greatest movies ever and his fame just kind of carried over to the present day. It's too bad this isn't a list concerning his overall roles in movies and TV, because honestly I would tack on his role in Stranger Things season 2 despite his unfortunate ending. But Astin is the kind of actor that isn't so supremely important that he could carry a movie all on his own each and every time, but throughout his career he has had a few big successes that have been so great that he's been able to ride them like a neverending wave until the next project comes along. It's been said here and there that he's a bit egotistical at times but it's also been said that he's a great guy, so it really depends on who's doing the talking. But overall, his career has been one that's seen a resurgence throughout the last couple decades and he's been welcomed with open arms wherever he goes.
Here are some of the best movies from his career.
5. 50 First Dates
There were a few other movies I could have picked for this spot but this one seemed kind of hilarious and kind of offsets the rest of the list so hey, why not. But in this movie Sean plays a guy with a serious Napoleon complex that hits the weights and the 'juice' in order to make himself appear bigger, which in turn does nothing but makes him seem like a bed-wetting, ineffectual little rage monster that gets put on his butt when Henry easily takes him down during a minor dispute. Of all of Sean's roles this is probably one of the most comical since he has a few redeeming qualities but not many.
4. Encino Man
In retrospect it seems as though Pauley Shore and Brendan Fraser should have been able to eclipse Sean pretty easily in this movie since both had the kind of rising star power that was contagious during this era. But Sean has always had the endurance to hang with just about anyone in a film and in this one he proved it since Dave was such a pivotal character to the story and, more to the point, he was the main character if you get right down to it. Dave is the one that wanted his life to change, while Stoney and Link were the two friends that finally helped to make that possible. As a trio these guys just worked.
3. The Lord of the Rings: Return of the King
If you want to talk about who transitioned the most from the first to the third film in this series you'd have to put Samwise up for consideration or just do away with the whole idea. Merry and Pippin changed a great deal as well, but despite their very aggressive turn to the soldierly way of life they didn't have to actually carry one of their own into Mount Doom and then save his life when he wrestled Gollum over the edge. True, Merry and Pippin were in the thick of it and were just as impressive for their bravery, but Sam has to take the top of the list when it comes to changing from who he was to who he became.
2. Rudy
Based on a true story, this movie did in fact take a lot of liberties with the real-life character's experience. But being aware of that it's still a possibility to enjoy the film since it's one of those that gets you jazzed up and ready to believe that it was completely true. Rudy was the kind of guy that didn't give up no matter how much he got beaten down, and he was the kind of guy that inspired others since that do or die attitude is highly contagious. Notre Dame has been an impressive football team for many years, but the time that Rudy spent on the field, however brief, was something that many people have never forgotten.
1. The Goonies
Hey you guuuuyyys! Remember that famous call? This was a movie that many of us remember so fondly from our childhood that even watching it as adults and seeing just how much of it couldn't have possibly been real doesn't faze us at all. Of course you can't get to Astoria to Cannon Beach in such a short time, there's a few towns called Warrenton, Gearhart, and Seaside in the way first, with a lot of traffic that would be nearly impassible to kids on their bikes. But that bit of realism doesn't stop anyone from enjoying the movie since quite honestly it was created with such a masterful and humorous touch that reality doesn't matter.
Admit it, you'd still want to be a Goonie if given the chance.