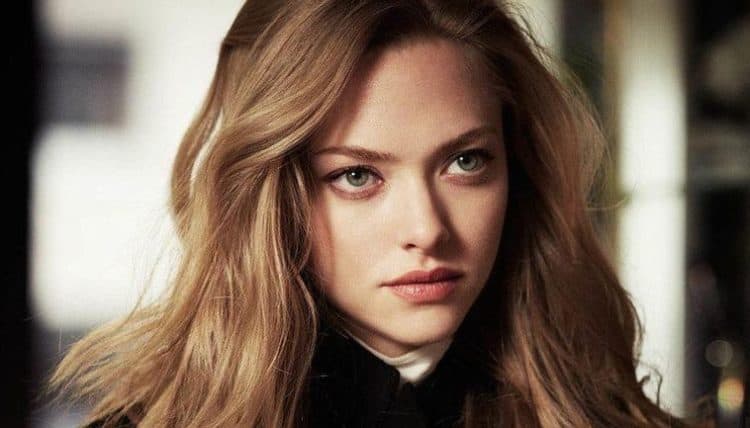 Ever since comic book movies really started ramping up it's been interesting to see who jumps on the bandwagon and which famous actors that people never thought would be involved with comic book movies have taken on roles of importance. For instance, Michael Douglas as Hank Pym and Michelle Pfieffer as Janet Van Dyne was a surprise, just as Robert Redford taking part in Captain America: The Winter Soldier was a surprise. But there are definite holdouts that haven't wanted to appear in the MCU or in the DCEU, and Amanda Seyfried is one of them. The simple explanation is that she's had no desire to be a part of the comic book movies since she's been worried about being in one of the few that might actually bomb. There have been a couple after all that didn't really perform that well, but oddly enough, Seyfried was selected to play the part of Gamora in Guardians of the Galaxy initially. She declined because she didn't want to take part in a movie that she believed might bomb, but she's sense witnessed how short-sighted that decision was. It does sound as though she wouldn't have changed her mind however since she doesn't enjoy working with green screens and the whole point of the story didn't appear to make sense to her.
That's not the worst reason to avoid making a movie really, since if an actor doesn't understand something or doesn't feel it then there's a good chance that it might be better for them to back away and not do it in the first place. There are plenty of movies out there that could have been a lot better with a different cast since one or more of the actors didn't really understand the script and simply did the best they could. At this point in her career, Seyfried has done plenty to make herself known and she's still one of the more recognizable faces and names in Hollywood, so not doing the comic book movies hasn't hurt her reputation at all, but it's still an interesting proposition since if there were a role that might be able to provide a more serious tone for her and didn't require as much green screen work it's interesting to think that one day she might actually be convinced to step into the Marvel or DC world. She sounds pretty adamant about not doing such a thing and she's very forthright with her reasons for staying away, but one never knows, there might always be a chance. One thing is pretty obvious though, she would need to be given a part that she could agree with and understand in a very concrete manner.
There are still plenty of people that happen to think that comic book movies aren't worthwhile when compared to the rest of pop culture, but the argument is weakening ever so slightly when people attempt to throw examples that can be used to put the comic book movies 'in their place'. The fact is that comic books movies are kind of like live-action cartoons, but it's also easy to think that many pop culture movies have gone to great lengths that couldn't possibly reflect reality as well, since there are plenty of movies that have gained awards and have been lauded as some of the best of all time that don't appear to be entirely grounded in reality either. From revisionist history, as told by Martin Scorsese and an Italian mob making a German-Irish individual a consigliere to many other improbable happenings in the movies, there are many instances when the 'real' movies tend to come off as a bit comical on their own since their plots and many of their plot points tend to be as unrealistic as it gets. Trying to pin down the comic book genre as little more than a theater theme park experience is a bit rude when it's done by those that don't take such movies seriously, but it's nothing to get bent out of shape about. Some actors and directors don't think much of comic book movies, while others look at them as another opportunity to create something that people will want to watch.
The truth is that comic book movies have taken over in a big way and are not going away anytime soon since both the MCU and the DC universe are still getting bigger as time goes on, and with the Snyder Cut coming eventually and Phase 4 of the MCU already underway with WandaVision on Disney+, it's not going to stop without a serious catastrophe. It's very easy to hear Amanda's opinion and reasoning for not wanting to star in a comic book movie and respect it since there's no real mockery in her words and she does admit that the one movie she missed out on turned out to be a big success. Sometimes you've just got to say 'to each their own', and move on.