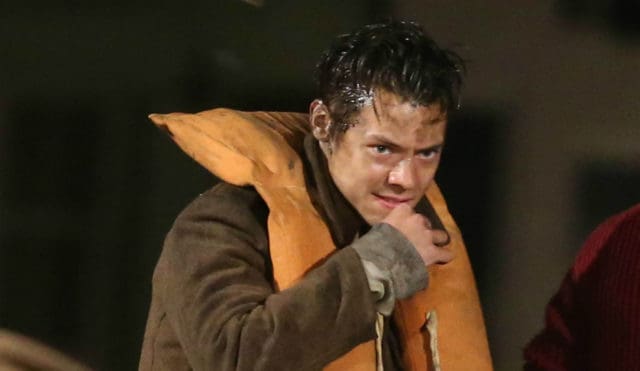 Other than the documentary about One Direction and appearing on Nickelodeon, Harry Styles is making his acting debut in Christopher Nolan's Dunkirk. When you consider just how great a director Nolan is and the cast that will be starring in Dunkirk, this isn't just some tiny movie that Styles is getting his feet wet with. This is a legitimate contender for best picture. So how does a pop star like Harry Styles land a spot in a movie as highly regarded as this one? Nolan was happy to answer that question. Turns out it was more simple that you might think:
"When we put the cast together, we had some established names: Kenneth Branagh, Mark Rylance, Tom Hardy, Cillian Murphy. But for the guys on the beach, we really wanted young unknowns," Nolan told the LA Times. "He's not that unknown, but he'd never done anything as an actor before. So he auditioned. I auditioned literally thousands of young men with different combinations of young men. And he had it." When asked about Styles having to cut his long locks for the role, Nolan gave a curt and unamused reply: "I don't want to get into it."
"He had it." I'm not sure what that means but if it was good enough for Nolan then it's good enough for me. I wish I were there for a hair conversation though. That would have been an awesome site to see. Actually I think I would have rather been the guy to actually cut Harry Styles' hair.