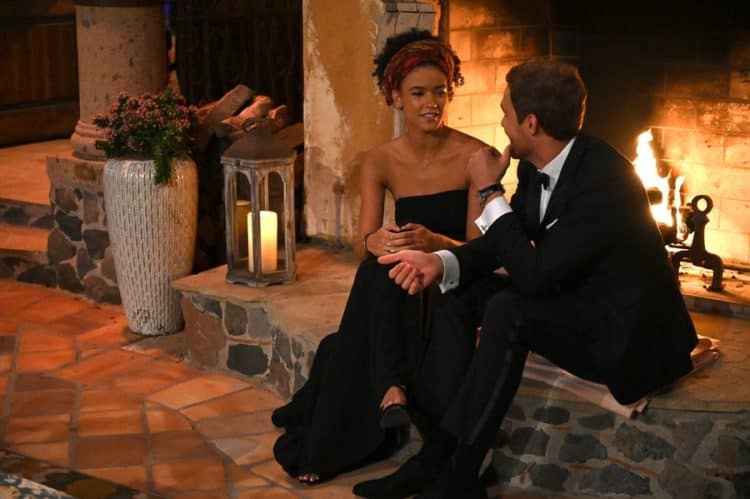 Today, finding love has become simpler with the advancement of technology. There are plenty of dating sites such as Tinder and even television producers have found a way to play matchmakers. Also, there are shows such as The Bachelor and its spin-off The Bachelorette . Basically, these shows help people find love in the most obscure yet precious ways. For some odd reason, fans too seem to be in on the action as shows like these get more viewers than others. One might say that people like being jurors in the romantic lives of others. Whichever the case, the shows sure serve as a great past time and the couples involved almost always end up living happily ever after. Season 24 of The Bachelor seems to be one of the most intense seasons ever as The Bachelor himself has managed to find himself in murky situations including being in a compromising situation with the 15th season Bachelorette, Hannah Brown. But this season has also introduced us to the various contestants and one of them is the Chicagoan called Alexa Caves who has been a ringer from the onset of this season's show. Alexa Rae Caves was born and raised on a hunting farm in the town of Springfield in Chicago Illinois alongside her brother with her father and mother.
Here are 10 things you might not know about Alexa Caves:
1. She is an esthetician
According to Very Well Health, an esthetician is simply a beauty specialist. She or he specializes in skin beautification and performs cosmetic skin treatments such as body waxing, facials, and body treatments. Alexa Caves went to the big city and obtained her license to be an esthetician and opened her own business.
2. Her big move was influenced by a lost bet
When we place bets literally anywhere we don't anticipate losing. A bet can be placed on a horse racing game, on a soccer match or just at home with your family or friends about a certain issue. Sometimes the bets usually get out of hand with some involving dares. In The Bachelor star's case, while playing a game of heads and tails with her ex-boyfriend, she lost and had to make a big change which involved moving to the big city to start a new life there.
3. She is a very open person
How many of us can truly tell a person the truth as it is? Or how many can call someone out on their behavior no matter the relationship? With Alexa, everything should be said as it is. According to Bachelor Nation Fandom, Caves prides herself on being an honest person and says something to their face instead of going behind their backs.
4. She was regarded as one to watch on the show
When the show started, the show's producers had all their chips on her. According to the Cheat Sheet, she was regarded as a frontrunner and one to watch as she was not only fierce in nature, but she was also one of the few contestants on the show who would express their opinions honestly and openly.
5. She was in a long term relationship
Before leaving her hometown in Springfield, she had been in a 7 year-long relationship with her high school sweetheart. The two have since broken up but that is a pretty impressive record and it shows that Alexa is one who sticks it out no matter the situation.
6. Hobbies
Alexa's hobbies include dancing and partying, reading books- she is even a member of a book club. She also likes going to amusement parks but hates roller coasters.
7. For a partner
All if not most of us are looking for a partner who would complement us. For Caves, her ideal partner should be one whom she would be able to connect with on all levels and most especially emotionally and physically.
8. She used to be a nurse
Referencing to her bio on the Bachelor's show network ABC, Alexa Caves' occupation before she got her license to be an esthetician was nursing.
9. Social media
Alexa Caves can be found on Instagram under the handle 'Lexa Rae beauty'. She is also on twitter and she has her own website and blog for her esthetics business called Lexa Rae Beauty.
10. She was eliminated
The producers of the show might have thought Alexa was a frontrunner but unfortunately Peter Weber didn't seem to share the same opinion. She didn't receive a rose and got eliminated.