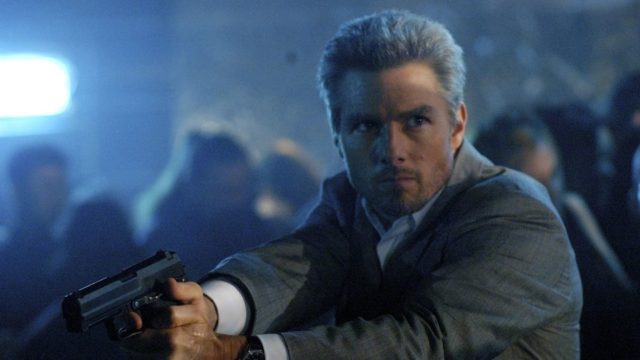 Tom Cruise is no doubt one of the biggest actors in the world today. But has he done much "acting" in the last 10 years? I'm going to argue, "not really." You hear way more about Cruise's stunts in films he's in than the acting he does. From your Mission Impossible's to your Jack Reacher's what in the hell has Tom Cruise done in the last however many years that constitutes any kind of real acting?
And now that The Mummy is out, it's evident Cruise is just a poster child for action movies. Frankly how long can this go on? He's well into his 50s. Sure he still looks great but how many more of these movies can he make and how many people will continue to tune in? To be honest I never, ever thought I'd be comparing Cruise to a Sylvester Stallone or even Schwarzenegger but I really think that's what it's come down to.
Normally I'd have compared him to Matt Damon, an actor who has Jason Bourne in his portfolio but is certainly not defined by it. Cruise has had no defining roles since 2008. That's right, 2008. Valkyrie sucked and the only film I can noticeably remember "solid" or at least "funny" acting was him in Tropic Thunder. Before that you'd have to go back another 4 years when he was in the movie Collateral. But even then, he was cooler because he was sporting white hair and played an assassin, not because of his acting. Cruise's last solid acting role was probably The Last Samurai which was in 2003.
The annoying thing about all this is that he's a great actor. He just hasn't acted in quite some time. I'm still waiting for him to come back. Anyone disagree?
Save
Save
Tell us what's wrong with this post? How could we improve it? :)
Let us improve this post!