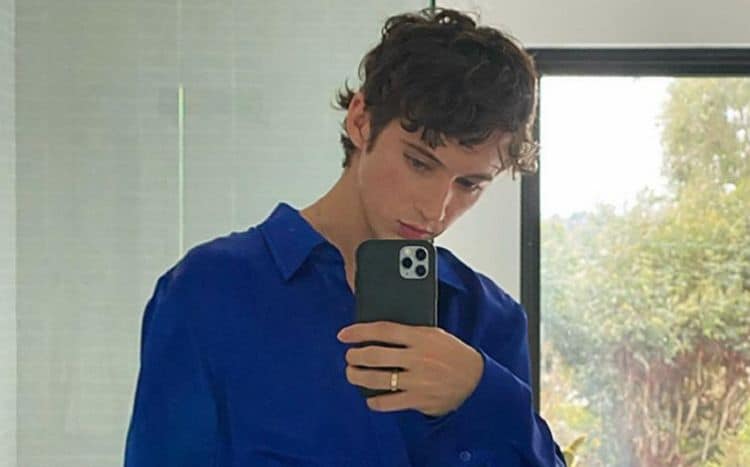 First being recognized on YouTube as a vlogger, Troye Sivan has definitely taken the world by storm with his amazing voice and music. He has had much success, hitting the Billboard top 100 and 200 chart numerous times with his songs. However, there may be a few things that you don't know about the up and coming pop star. With that said, we are counting down the top five things you may not know about Troye Sivan.
He Comes From Different Nationalities
Sivan currently resides in Perth, which is located in the western region of Australia. Although he has been in Australia for the majority of his life, he was actually born in Johannesburg, South Africa. However, he and his family moved to Australia when he was so young do to the increasing crime rates in South Africa and regions close to his home town.
He Uses A Stage Name
Yes, his name really is Troye Sivan; However, Sivan is actually his middle name. His full given name is really Troye Sivan Mellet, but has used his stage name since he began his vlogging on YouTube and making a name for himself in the industry.
Suffers From Marfan Syndrome
Troye Sivan suffers from a mild form of the syndrome, which is a genetic disorder that most commonly effects the connective tissues of the body. Individuals who often suffer from Marfan Syndrome are typically taller with more lanky features in their appearance, while also having more flexibility in their joints. People who have this disorder can also sometimes suffer from scoliosis and other dangerous and concerning heart conditions, but that is typically with more severe cases of the disorder.
Troye Is Part Of The LGBTQ Community
Troye Sivan is openly gay. In fact, he came out to his public audiences back in August of 2013 via one of his YouTube vlogs. Don't worry, his family had already known as well, as he had come out to them three years prior to his public announcement. He has also been fairly active within the LGBTQ community since his coming out.
He Has Many Projects In The Works
Troye Sivan is a man of many traits as we are seeing with this current year ahead. Troye has recently become the face of Valentino Menswear, modeling their fashion line. He is also going to be starring in a film to be released in September called "Boy Erased", which will also star Nicole Kidman and Russell Crowe in the cast. Of course, he is also working to release new music as well! He just released teasers for a video for his new song "My My My", which is part of his upcoming sophomore album.
As we are clearing seeing, Troye Sivan is a force to be reckoned with in the entertainment industry. He is proving himself to be talented in many different genres, working to release new music, movies, and sport fashion lines to attract audiences all across the globe. We can only hope to see even more success for this young personality as the years go on.