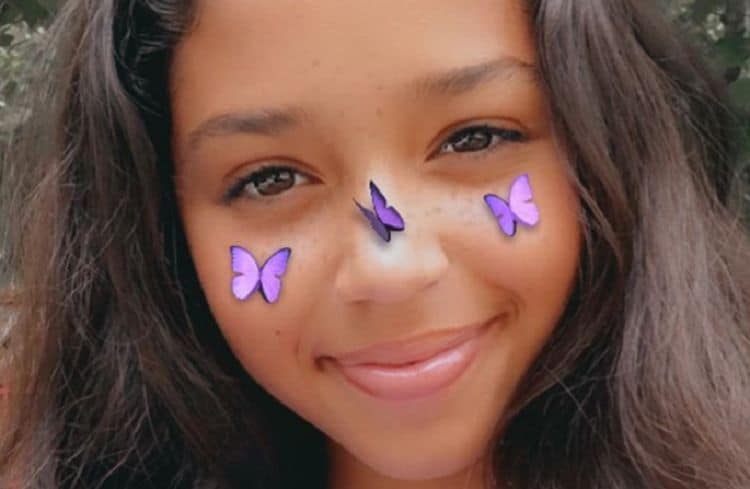 In the two years since 14-year-old Ruth Righi made her on screen debut, she has managed to establish herself as one of the most talented child stars in the business. Righi is best-known for her role as the title character in the popular Sydney to the Max. Although the show is one of the first and only roles she's ever had, you'd never be able to tell by watching her. Not only does Sydney carry herself with the confidence of an industry vet, but she's also got the talent to back it up. Her star is only beginning to shine and it's clear that it's eventually going to be one of the brightest ones in the business. Keep reading for 10 things you didn't know about Ruth Righi.
1. She's Already Made Her Broadway Debut
Despite being new to the TV world, Ruth already has some very impressive acting credits on her resume. She made her Broadway debut as a cast member in the musical, School of Rock. Working in theater can be hectic, but it helped Ruth build a strong work ethic that will help her throughout the rest of her career.
2. She Uses Her Platform To Help Others
Even at 14, Ruth understands the importance of being compassionate and giving back to those around her. Earlier this year, she teamed up with Ryan Seacrest's Ryan Foundation to virtually visiting a sick child in the hospital. She posted about the experience on Instagram and thanked the foundation for having her be part of the event.
3. She Says Sydney To The Max Has Had A Positive Impact On Her Life
Being cast on Sydney to the Max has changed Ruth's life in more ways than one. Most importantly, though, she said it's been a very positive experience for her. She told Just Jared Jr, "This show has positively impacted my life in so many ways! I have met so many incredible people and had life-changing experiences all thanks to the show."
4. She Grew Up In The Theater Community
Acting has been a part of Ruth's life for as long as she can remember. Both of her parents are creative (her mom is a dancer and her dad is a musician) and got her involved in the local theater community at an early age. The first role she ever played was Mulan in a community theater production when she was in elementary school.
5. Her Family Is Her Biggest Influence
Asking about an actor's influence is one of the most common interview questions. Typically, people respond with their favorite actors or other people in the industry who came before them. However, when asked that question by Pop Culturalist, Ruth said that her family has been her biggest influence. She said that her family has always been her support system and added, "They've also helped me pursue what I wanted to do and what I love. That helps inspire me and keeps me going with what I'm doing."
6. She's A Green Day Fan
Even though the band Green Day started almost 20 years before Ruth was born, she's still heard their music and is a huge fan. She didn't provide any details on her favorite song by the group, but they've definitely put out some classics over the years. Some of their best-known songs include "American Idiot" and "Boulevard of Broken Dreams".
7. She Likes To Watch Dance Moms
We can all probably agree that reality TV can get pretty mindless at times, but there's still something about it that most of us can't turn away from. Ruth likes to indulge in a little reality TV every once in a while and particularly enjoys watching Dance Moms. Unfortunately, it was recently announced that the show has been canceled.
8. She Plays The Guitar
Ruth has quite a few things in common with her character, Sydney, and one of those things is the ability to play the guitar. In fact, Sydney was originally supposed to be a skater but the production team changed this detail after learning that Ruth doesn't skate. Judging by some posts on her Instagram account, it looks like Ruth may also be planning on recording some music in real life.
9. She Loves To Be Outside
Ruth may be busier than most people her age, but she still finds time to be a 'normal' kid. Part of what that means is that she still likes to do things like go outside and play. Ruth appreciates all the beauty that nature has to offer. She likes to do things like go hiking and zip lining.
10. She Was On An Ultimate Frisbee Team
At the end of her interview with Just Jared Jr., Ruth was asked some fun questions in a lightning round during which she revealed that she used to be a member of an ultimate frisbee team. Sadly, most her time on the team involved her sitting on the bench.
Tell us what's wrong with this post? How could we improve it? :)
Let us improve this post!