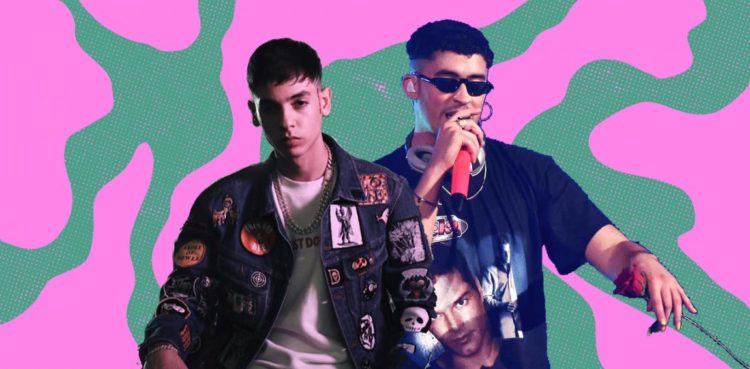 If your first reaction to this is "Why is raising your kids in America not his first choice?" then just sit down and let the adults talk, since that's not constructive in the least. Instead, it's kind of nice to hear that Bad Bunny, real name Benito Antonio Martinez Ocasio, would like to raise his future kids in Puerto Rico, where he's from. Some people have a great deal of pride in the places they live and come from, and it's easy to understand why if a person has a connection with their home. The saying 'your family is your home' is very true, but there's nothing wrong with having the kind of pride in one's home as Benito appears to, and it's great that he wants to share that joy with his kids when he has them. At the moment he and his fiance aren't married yet, but it does sound as though he's seriously thinking of popping the question and making it official, which would likely mean that he's ready to start a family eventually and seeing just how much fun that is. There are a number of parents that would likely tell him it's not going to be the constant joy-fest that he might think it is, but that it's worth every day, easy or hard since the truth is that kids do manage to enrich one's life in a way that many other things can't.
Wanting to raise your kid in a certain location and getting the chance to are very different things really since some of us would love to take our kids to where they can roam freely without fear of anything that the city can offer, while others see the city as an opportunity a place where things happen, and where our kids will grow to learn how society works. It's all a matter of opinion and personal choice when it comes to where we want to raise a family, and sometimes it's a matter of practicality since many families have to go where they can earn a living. Considering that Bad Bunny is a celebrity he likely has more than enough clout and money to go where he wants and do what he wants when it comes to picking the place he wants to live. It's also quite special to be able to share one's love of home and country with their kids, as many might agree. The truth that the kids might not grow to love Puerto Rico as much as he does is always present, and it's something that has to be understood since different people feel different ways about different places. Many celebrities will claim different cities and regions as their home despite the fact that they were born elsewhere since it's a matter of where we feel the most comfortable and why.
It does help that Benito does have a very comfortable relationship with his homeland, as this makes the ability to exist within the country even more special since he's had a connection with his home since he was very young. When a country embraces someone it's evidence that they belong in that place, or at the very least have enough respect that they can come and go as they please and consider themselves welcome at all times in their home. The idea of raising your kids in a place that offers this kind of comfort and is able to embrace you in this manner is something that many people might not feel that they'll ever obtain, but the trick to being accepted in your home is how you treat it and how you treat the people that you share it with. To date, Benito has managed to treat Puerto Rico with little but respect since he's done his share of good deeds for the people of the country and has embraced them so fully that there's no other way to think about it, he's a man of the people and the people love him. That tends to make a huge difference when it comes to being accepted as a worthwhile person in the home you claim, as many might attest to. Embracing your home, your culture, and simply getting along with people is a big part of what it takes to be accepted into any place that a person wants to call home. Perhaps that's a lesson many Americans might need to learn these days, as the tensions that have been growing out of control lately stem from some of the most insipid reasons that anyone could possibly think of.
Benito is definitely a great example of someone that loves their home and wants the best for any kids that he'll have in the years to come. Hopefully, he'll learn that having kids is definitely a joy, but also kind of a chore at times.
Tell us what's wrong with this post? How could we improve it? :)
Let us improve this post!