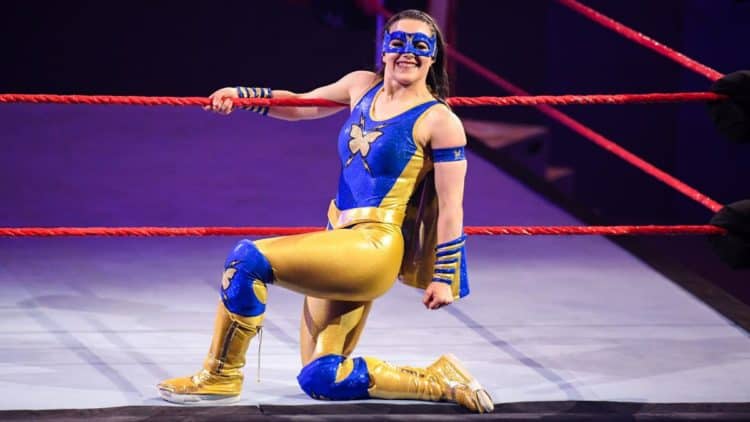 If you're into wrestling, then you know all about Nikki A.S.H., but not everyone is into wrestling. It is nothing if not a very distinct sport with dedicated fans, but it is not the kind of sport that has anything in-between. This is not the kind of sport that finds people kind of enjoying it. You either love it, or you have no interest in it whatsoever. At the moment, however, we can say with absolute certainty that Nikki A.S.H. is the kind of wrestler people are always excited to learn more about. Here's what you should know about the superstar athlete.
1. She is an 80s Girl
Nikki was born in 1989, so she wasn't raised in the 80s. Her life was spent growing up in the 90s, which was a cool decade in which to grow up. It was, actually, the last decade in which kids got to do things like growing up without social media. The world changed fast once the 90s were over.
2. Nikki is her Stage Name
Like most women – and men – in her line of work, she's not using her real name on the stage. Or, would we say in the ring? Either way, her name is Nicola Glencross. She didn't stray too far from her name, though, as Nikki is an obvious nickname that does go well with Nicola.
3. She is Scottish
This young wrestler was not born and raised in the states. In fact, she's from the lovely area of Glasgow, Scotland. It's a gorgeous area of the world in which to grow up, and her childhood was likely filled with some very cool experiences getting to grow up in such an area.
4. She is Educated
She did not skip the college years of her life. She went to university in Scotland and obtained her Master's Degree. She is currently both a fitness trainer and personal trainer, both of which she is well-versed in. She focuses heavily on health and wellbeing, and that is not a bad thing in a world filled with people who are increasingly less healthy than generations before.
5. She is Married
While she's no longer a newlywed, she's only been married a few years. She got married in 2019 to a man by the name of Killian Dane, who is also in the same line of work. It appears they knew one another for many years prior to their marriage, though we aren't sure how many of those years they spent dating prior to their wedding.
6. She Doesn't Always Get to Be in the Moment
One thing about her life and her career is that it's busy. She's busy all the time. She often goes from one thing to the next without even a moment to rest, and she is always happy when she finds a rare moment in which to sit back and focus on the good things in life. She doesn't get many moments like that to sit back and take it all in, but she appreciates the moments she does.
7. She takes Being a Role Model Seriously
She knows that in her position, she is a role model. She is not someone who takes that lightly knowing there are so many young men and women who are there looking up to her. She takes the role model job she has seriously, and she does her best to make sure she's doing the right thing for her fans. She wants to be a positive role model.
8. She'd Love to Win Wrestlemania
Her biggest goal right now is a chance to win a wrestlemania title. She's done so much already, and this is something that has her feeling like it might be possible. She wants to achieve her goals, and she's been doing a stellar job of it already. She's ready to take on things and make it happen.
9. She's Private
She is a superstar married to a superstar, but she's working hard to keep her private life to herself. She maintains a positive relationship with her fans, but she also has a very strict manner of discussing work and things like that without revealing too much about her personal life. She's doing well with that.
10. She Respects the Job
Through character changes and everything in between, she's always been someone who respects the job. She respects each new character she introduces, the changes her career has gone through, and the moments that she's had a chance to focus on what is good in life. She keeps it all in perspective.
Tell us what's wrong with this post? How could we improve it? :)
Let us improve this post!