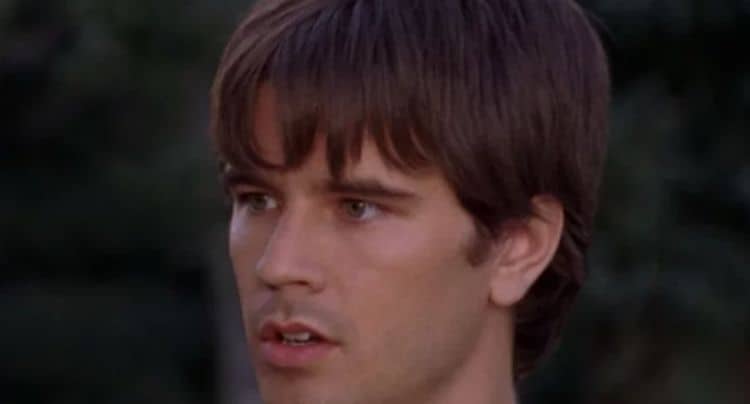 Born and raised in Canada, Graham Wardle has become known in places all over the world thanks to his acting talent. Since making his on-screen debut in the late 1990s, he has continued to be a fixture in the industry. Although most of his early roles were on the smaller side, he got a major break in 2007 when he was cast in the series Heartland. Thanks to the show, he has gotten the opportunity to share his talents with a wide audience. Now gearing up for its 15th season, there are lots of people looking forward to what Graham and the rest of the cast have to offer. Keep reading to learn 10 things you didn't know about Graham Wardle.
1. He Used To Play Football
Graham's life is all about acting now, but that wasn't always the case. There was once a time when sports was his main focus. Graham was a talented football player, but an injury forced him to stop playing. Once he realized that he could no longer place competitive football, Graham decided he wanted to explore his creative side by getting into the arts.
2. He's An Outdoors Kind Of Guy
There tends to be a stereotype that people in the entertainment industry are only interested in luxury and flashing lights. However, that isn't the case for Graham Wardle. He loves the simple things and spending time in nature is one of his favorite things to do. He loves doing things like hiking and mountain biking. he also enjoys just hanging out by the water.
3. He's A Published Author
Graham is categorized as an actor, but in reality, he is a storyteller. He loves being able to express himself and writing is another way he likes to do that. He is the author of a book called Find Your Truth. According to Graham's description of the book, "I created this book as a window into the aspects of life that I find beautiful and challenging. A combined collection of my writing and photography that I hope gives you a deeper look into life and your own truth".
4. He's Passionate About Human Rights
There are lots of people in the entertainment industry who feel that they don't have to do anything other than entertain. However, there are also people, like Graham, who believe in using their platform to do something more. He has been very vocal about issues that are important to him, especially politics.
5. He Hosts A Podcast
Watching Graham on TV isn't the only way you can show your support for him and his craft. He is also the host of a podcast called Time Has Come which seeks to dig deeper into issues like life and fear. The show is currently available on all major streaming platforms.
6. He Has Behind-The-Scenes Experience
Being in front of the camera has given Graham the chance to truly shine, but he has also proven to be a master from the other side of the camera as well. He has held various production roles over the years including editing, producing, and casting directing.
7. He Sells Videos On Cameo
Getting the chance to meet Graham in real life probably isn't realistic for a lot of people, but there's another cool way they can get the chance to hear directly from him. Graham sells videos on Cameo, but it's important to note that he is only available for orders on Mondays. These videos make the perfect gift for holidays and other special occasions.
8. He Loves To Read
Learning new things is something that has always appealed to Graham and reading is one of his favorite ways to access new information. He enjoys reading a variety of books. Graham even has a highlight section on his Instagram profile dedicated to sharing photos of some of his favorite books.
9. He Enjoys Connecting With His Fans
Graham is thankful for all of the people who have shown him support over the course of his career and he loves being able to interact with them as much as he can. In addition to being on Cameo, he also allows people to message him directly through other platforms.
10. He Loves Giving Back To Others
Helping those in need is one of Graham's biggest passions. He is determined to do his part in making the world a better place. Over the course of his career, he has done lots of charity work and stood behind several causes. He even co-founded a charity called Cruise With A Cause; however, it doesn't appear that this is still active.
Tell us what's wrong with this post? How could we improve it? :)
Let us improve this post!