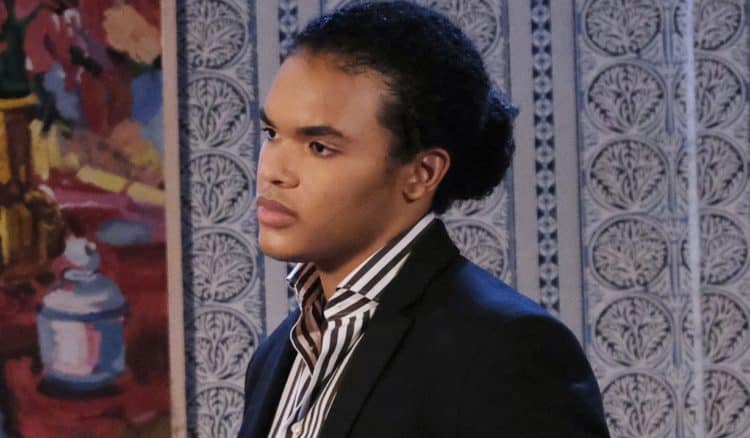 Not to be confused with the professional basketball player of the same name, Cameron Johnson is a successful actor who has been working hard to make a name for himself in the entertainment industry. Although he has only had a handful of professional acting jobs so far, he has already shown that he is capable of doing great things. Most people will recognize Cameron for his role as Theo Carver in the TV series Days of Our Lives. Cameron has been a fixture on the show since 2020. Although fans were hoping to see him on the show for years to come, it has already been revealed that his character will be making his exit. Continue reading to learn 10 things you didn't know about Cameron Johnson.
1. He's From Louisiana
Since Cameron is pretty new to the entertainment industry, there isn't a lot of information about him on the internet. One thing we do know, though, is that he was born and raised in Louisiana. These days, he is living in the Los Angeles area although it's unclear when he moved there.
2. He's Already Won An Award
When it's all said and done, actors' careers are usually measured by the number of awards they've won. Even though Cameron is just getting started, he's already an award winner. In 2020, he won a National Black Film Festival Award for Best Actor for his role in Star Light.
3. He's Not Really Into Social Media
As someone who is in his early 20s and part of the entertainment industry, most people would probably guess that Cameron spends a lot of time on social media. However, that doesn't appear to be the case at all. He has an Instagram account, but it's not verified and he hasn't posted anything since 2019.
4. Family Is Important To Him
While we may not know much about Cameron and his personal life, we do know that family is one of his top priorities. He seems to have great relationships with his parents and he also has two brothers. When he isn't busy with work, you can usually find him spending time with his loved ones.
5. He Was In An Episode Of 9-1-1
Even though Cameron doesn't have the biggest acting resume yet, he's already gotten the opportunity to be part of some successful productions. He appeared in an episode of the popular series 9-1-1 in 2018. The role may have been small, but it was a great chance for him to be on a major set.
6. He Was Nervous About Joining The Cast Of Days Of Our Lives
Joining a well-established show is probably always nerve-wracking, but that feeling was probably even more intense for people who were cast during the pandemic. During an interview with Daytime Confidential, Cameron talked about his experience joining the cast. He said, "I was completely nervous; I was out of my mind. Just coming to the show during Covid, they have all these safety guidelines in place and you have to wear a mask everywhere and you're not able to meet with anybody beforehand. If you want to go through a scene, you have to do it from the telephone in your dressing room. So the first time you're meeting your scene partner is when you're setting foot on the set."
7. It's Unclear If He's Had Formal Acting Training
Everyone's journey towards becoming a professional actor looks a little different, and unfortunately, we don't know much about Cameron's. We weren't able to find any information on how Cameron got into acting or whether he's undergone any training. That said, no sources reported that he was part of any traditional drama programs.
8. He Likes To Stay Active
Keep himself in good shape is an important part of Cameron's life. There's even some information to suggest that he played football when he was in high school. He may not be a competitive athlete these days, but he still enjoys exercising and taking care of himself.
9. He's A Model
There's no denying the fact that Cameron is a natural in front of the camera, and acting isn't the only way that he's been able to let that show. An old photo on his Instagram profile reveals that he has done some modeling over the years. As far as we know, all of his current focus is on acting.
10. He Loves Taking Pictures
Not only does Cameron like being in front of the camera, but he also enjoys being on the other side. In an Instagram post in 2018, he shared some photos he took and added that he wasn't entirely comfortable sharing his work with the world because he was new to photography.
Tell us what's wrong with this post? How could we improve it? :)
Let us improve this post!