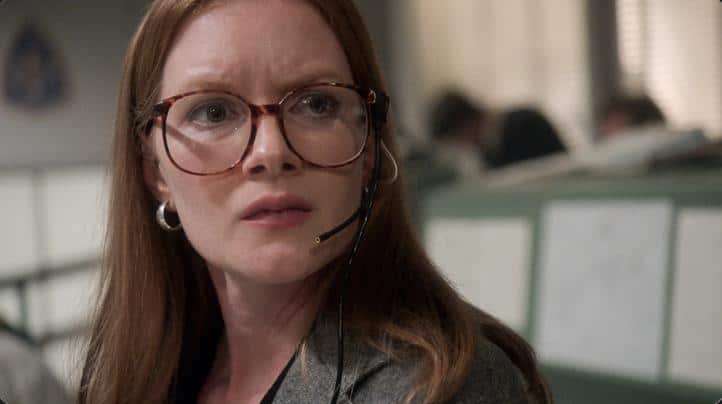 When Wrenn Schmidt started her acting journey, she probably never imagined that her love for performing would take her as far as it has. However, now, with more than 15 years of professional experience under her belt, Wrenn has become known to people all over the world. Throughout her career, she has shown to be a very versatile actress who doesn't back down from challenging roles. As a result, she has gained the respect of colleagues and fans. Her most recent role in the TV series For All Mankind has allowed her to share her skills with a large audience, and there are lots of people looking forward to seeing what the show's third season has to offer. Keep reading to learn 10 things you didn't know about Wrenn Schmidt.
1. She Is A South Carolina Native
Wrenn was born and raised in South Carolina and she is very proud of her roots. While it's true that South Carolina is a beautiful place that has lots of things to offer, it's not the best place to be for someone who wants to pursue a career in the entertainment industry. As a result, Wrenn relocated to New York City in the early 2000s.
2. She Is A Formally Trained Actress
We weren't able to track down the details on what inspired Wrenn to get into acting in the first place, but one thing we do know is that she has put lots of time and effort into perfecting her craft. After graduating from high school, she went on to attend Southern Methodist University's Meadows School of the Arts where she earned a BFA in theater.
3. She Made Her On-Screen Debut In A Popular Show
Wrenn made her on-screen debut in 2006 just a year after graduating from college. Her first appearance was in an episode of Law & Order. Although it was a somewhat small role, it still gave Wrenn the opportunity to be part of a successful project. This kind of experience is priceless, but especially early in an actor's career.
4. She Has Been On Broadway
Wrenn has already shown that she has what it takes to light up the screen, but some people may not be aware that she's also a star on stage. She has been in several theater productions over the years including the Broadway revival of the play Come Back, Little Sheba.
5. She Loves Spending Time Outdoors
Sometimes it's the simple things in life that really matter, and this is something that Wrenn can appreciate. Wrenn is the kind of person who has lots of love and respect for the beauty of nature. When she isn't busy with work, she enjoys being outside and exploring her surroundings.
6. She Isn't Afraid to Speak Her Mind
There are lots of people who are afraid to stand up for the things they believe in because they don't want to make others feel uncomfortable. Wrenn isn't one of those people, though. She is passionate about human rights and she has used her platform to shed light on issues that are important to her.
7. She Likes Her Privacy
Most of us are probably pretty used to celebrities who like to put their entire lives on display for the world to see. However, that has never been Wrenn's style. She has always been a pretty private person so there isn't much information about her personal life floating around on the internet.
8. She Is a Family-Oriented Person
Despite the fact that we don't know much about Wrenn's private life, we do know that family is important to her. She enjoys spending time with her loved ones and they have been a great support system to her throughout the years. From what we can tell, she has never been married and does not have any children.
9. People Really Love Her Feet
If you thought Wrenn's acting skills were the only thing people love about her, you might want to think again. Apparently, there are lots of people out there who really love her feet. According to an online database of celebrity feet called Wikifeet, Wrenn's feet have gotten more than 200 votes and have an almost 5-star rating. The website also contains several pictures of her feet.
10. She Has A Great Sense of Style
Fashion is about more than following trends. It's also a great way for people to express themselves. Wrenn enjoys being able to share her personality through her clothing and she has a fun and quirky sense of style. She loves incorporating bright colors and bold patterns into her looks.
Tell us what's wrong with this post? How could we improve it? :)
Let us improve this post!