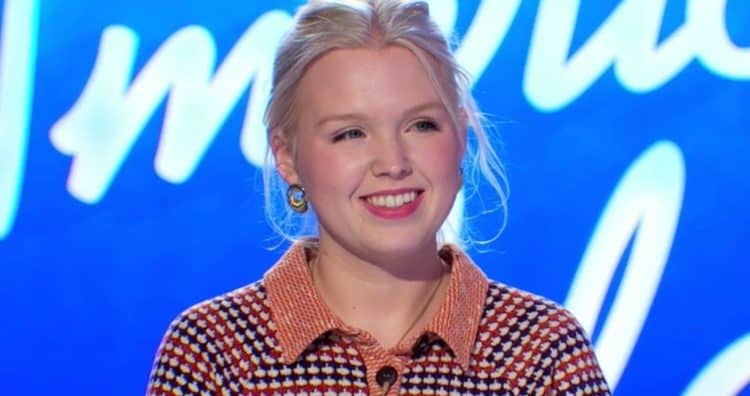 Elli Rowe has long dreamt of becoming a full-time musician, and her journey on the 20th season of American Idol brings her closer to realizing that dream. Already securing a spot in the top 24, Elli has not only gained the judges' respect but also captured the hearts of viewers. Winning the season would undoubtedly be a significant milestone in her career, but regardless of the outcome, this experience will be unforgettable. Here are 10 intriguing facts about Elli Rowe that you might not know.
1. Minnesota Roots
Although Elli is often associated with Tennessee, she was born and raised in Minnesota. However, she relocated to Nashville to pursue her music career, as Minnesota isn't the ideal place for aspiring musicians.
2. A Lifelong Songwriter
Elli's American Idol audition showcased her beautiful voice and exceptional songwriting skills. She began writing songs at the tender age of 11, using her talent to express herself and share her love for storytelling.
3. A Passion for Travel
Elli believes that traveling is one of the most enriching experiences a person can have. As a creative individual, she draws inspiration from her journeys. Elli has visited countries such as France, England, and Italy.
4. Friendships Forged on American Idol
Elli's time on American Idol has been more than just a competition. She has connected with other talented singers, forming bonds that will likely last a lifetime. Despite competing for the same prize, they all respect each other's abilities.
5. Nature Lover
Elli doesn't confine herself to stages and studios. When she's not working on her music, she enjoys spending time outdoors, appreciating nature's beauty. Being outside helps Elli clear her mind and recharge.
6. Balancing Music and Education
Elli is pursuing a traditional education alongside her nontraditional career path. She attends Belmont University in Nashville, working towards a bachelor's degree in commercial music. However, winning American Idol might require her to reevaluate her educational plans.
7. Multi-Instrumentalist
Elli's musical talents extend beyond her voice. She taught herself to play the piano and also plays the banjo, guitar, fiddle, and mandolin. Mastering even one instrument is challenging, making her accomplishments all the more impressive.
8. First-Time Competition Show Contestant
Although Elli is no stranger to performing, American Idol marks her first appearance on a competition show. Despite being new to this level of performance, she has proven to be a fierce competitor.
9. Original Music Releases
While performing covers is essential for success on American Idol, a lasting career requires original songs. Elli is already on the right track, having released a three-track project titled Pause in 2022, available on all major streaming platforms.
10. Photography Enthusiast
Elli's creativity extends to photography, as evidenced by the shots she shares on her Instagram profile. Although taking pictures seems to be a hobby for her, she doesn't appear to have plans to pursue it professionally.