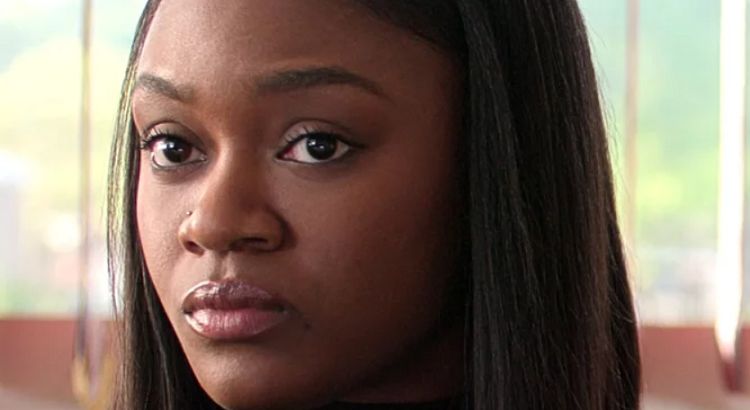 Imani Lewis has been in the entertainment industry for several years, but 2022 is a year that she will probably never forget. After playing a few relatively small roles, Imani got a career-changing opportunity when she was cast in the Netflix series First Kill. In her role as Calliope, Imani got to share her talent with a wide audience, and people all over the world have fallen in love with her. Although the show has not yet been renewed for a second season, the chances are looking good and viewers are excited to watch Calliope's story continue to unfold. Even if the show doesn't get another shot, though, we know that we'll be seeing a lot more of Imani in the years to come. Keep reading to learn 10 things you didn't know about Imani Lewis.
1. She Is a New York Native
Imani is originally from Queens, and she is very proud of where she's from. New York City has played a major role in who she is as a person and an artist. From what we can tell, she still lives in the area. Unfortunately, we weren't able to find any specific details about her family or her upbringing.
2. She Is a Very Private Person
Most of us are used to people in the entertainment industry who can't help but put all of their business on front street. That doesn't seem to be Imani's style, though. In addition to not posting about her private life on social media, she also doesn't share much about her personal life in interviews.
3. She Likes Playing Strong Characters
Imani was drawn to First Kill immediately after reading the script. In an article from the New York Post, Imani said, "I love strong female characters, I love powerful calculated confident characters, and for her to be from a family of monster hunters, I was like, 'I have to be part of it.' The fan support for the show already is bananas. It's so sweet and funny and warm."
4. She Isn't Really A Teenager
Imani plays a 16-year-old high school student in First Kill, but in reality, her high school days are a thing of the past. She turned 23 years old in April of 2022. She isn't the only cast member to play someone much younger, though. Her co-str, Sarah Catherine Hook, is actually 27.
5. She Is a Rapper
At this point in her career, most people are familiar with Imani for the work she's done as an actress. What many people don't know, however, is that she is also a rapper. She has been performing under the name Mocha Bands for several years, but it's unclear whether she's released any original music.
6. She Already Has More Than A Dozen On-Screen Credits
Imani is still fairly early on in her acting career, but she's already covered a lot of ground. According to her IMDB page, she currently has 16 acting credits which include a mix of TV, short film, and feature film credits. It doesn't appear that she currently has any upcoming projects in the works.
7. She Loves Fashion
As you could probably tell by the fact that Imani is a musician and an actress, self-expression is something that is really important to her. Fashion is another thing that allows her to do that. She has a great sense of style and she loves experimenting with different colors and looks.
8. She Likes to Inspire Others
The lack of representation in the entertainment industry has become a hot topic over the last several years, and Imani is proud to be part of that. She is excited about providing representation, particularly in a genre where you don't usually see black women. She hopes that her work will serve as an inspiration for others.
9. She Did A Lot Of Her Own Stunts
Imani is the kind of person who likes to stay active, and that came in very handy for her role in First Kill. Imani told the New York Post, "I had been taking kickboxing prior to the role, so I felt ready for the action. I did a lot of my own stunts. It was so much fun.
10. She Doesn't Watch A Lot of TV
There are lots of actors who love watching TV and movies in their free time, but Imani isn't really one of them. While there are a few things she's always enjoyed watching, she isn't someone who spends a lot of time watching TV. It would be interesting to know if she enjoys watching her own work.
Tell us what's wrong with this post? How could we improve it? :)
Let us improve this post!