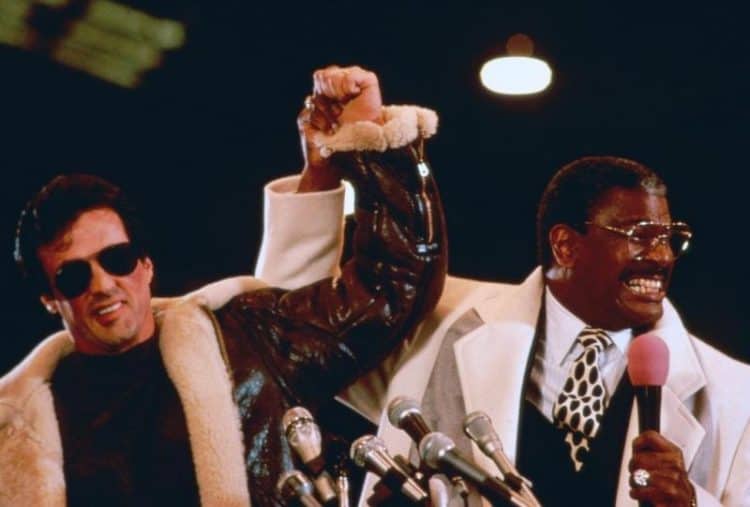 Richard Gant is a man well-known for his iconic work in Hollywood. He's the man behind movies such as "Rocky V," and more, and his fans love his work. He's made a long career of taking on characters that both challenge him and delight his fans, and that's why his fanbase has grown exponentially over the course of his career. For more than 41 years, he's graced the big screen and our television screens, and there is nothing we love more than an actor who has been around so long. But, what do we really know about Richard Gant other than his characters?
1. He is in His 70s
Richard Gant was born on March 10, 1944. He began his career later than many actors do. He was nearly 36 when he first began acting, which is often considered old in the business. However, he's always managed to find roles that allow him to work regularly, and his age hasn't been a factor in that.
2. He's from California
He's a born and raised Californian. He is from San Francisco, and he spent a lot of time there. His life has been primarily focused on being in California for both his childhood and his work. Being an actor, he's spent a great deal of time living and working in the Los Angeles area.
3. He is a Daytime Soap Star
One of his more prominent roles came for him in 2007 when he was cast as the very intimidating Dr. Russell Ford on the daytime soap, "General Hospital". It's no secret that the daytime soap game is a big one in Hollywood. It can make or break a career, and he's only been added to an already impressive list of actors and actresses who have done daytime.
4. He is a Frat Brother
While we don't even know where he went to college, we do know that he was in a fraternity while he was in college. He joined the Phi Beta Sigma fraternity, and he is a proud member. He and his brothers likely had a great time when they were in college doing their thing.
5. He's into Politics
While he is not a politician in his own right, he does take interest in politics. He was the campaign manager for a federal election in Nigeria at one point. The job was one that required a great deal of his time and his dedication, and he is someone who did it well.
6. He Has a Key to the City
He's a man who has accomplished so much, and that has allowed him to receive many honors throughout his long and storied career. One of the cooler honors he's received over the years was that one time he was given the key to the city of Oakland, California. Mayor Jerry Brown provided it for him, and it was a big deal.
7. He is Doing Well
Financially, it would appear that Mr. Gant is doing quite well for himself. Of course, his career has now spanned more than 40 years, so it's only natural he'd have made a pretty penny. According to some reports online, he's got an estimated net worth of more than $10 million as of 2021. That's an impressive net worth.
8. He's a Private Man
Despite spending more than half of his life in the spotlight, this is a man who has made privacy his priority. He's managed to keep his marriage, his kids, and his own private life largely to himself over the years. In an industry where everyone feels entitled to know everything about everyone else, this is impressive.
9. He is Married
He is married to the lovely Arline Burks Gant. She is a well-known costume designer in Hollywood. They've been married a long time, and they share two children together. They both work hard to keep their marriage out of the press, and they work even harder to keep their children and their family out of the press.
10. He's Been in Great Shows
Here's a man with a career that is older than most of the most famous people in Hollywood today, and he can boast that he's spent some time starring with most of the most famous people in Hollywood on television. He's had roles – small and large – in shows such as "Friends," and "How I Met Your Mother," as well as shows such as "Deadwood," and so much more. His career has allowed him to work with and get to know so many of Hollywood's biggest names, and it's been amazing.General Hospital
Tell us what's wrong with this post? How could we improve it? :)
Let us improve this post!