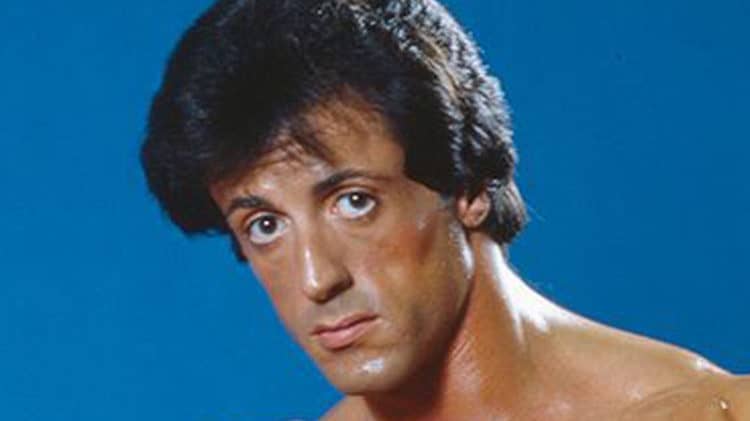 Out of all hard-luck cases that have been shown on the big screen and even among those that have become immortalized, Rocky is by far one of the most popular and among the most compelling stories to ever be embraced by fans. The story of a guy that has natural talent but no real ambition or knowledge of how to apply it is something that many people tend to relate to in a lot of different ways. That could be why there are a lot of movies that have a kind of Rocky-esque quality to them that's easy to see or has to be looked at from a different angle to notice. Plenty of movies can be likened to Rocky since the whole underdog feel is something that way too many people can relate to in this world. But when it comes to the movies, the moment the underdog is really given a chance to do something great becomes a defining moment that one can't help but get into since it shows people that no matter how low they go, there's always a way back up if they're willing to put in the work to make it happen.
Here are a few movies that are kind of like Rocky.
5. Joe Somebody
A lot of people might not even know that this movie exists since it was one of Tim Allen's more obscure movies that kind of came and went without too much fanfare. But the story of Joe is pretty easy to tell since he's an average guy who was divorced by his gorgeous wife so that she could shack up with an actor, and is a great father to a brilliant young girl who has an amazing level of talent. The problem is that Joe is the kind of guy that gets overlooked and taken advantage of, but when he gets slapped around by a bully at work, and following a panic attack, he decides to fight back and finds that people are suddenly aware of who he is. It's the type of story that cautions against accepting sycophants and tells us to accept who we are and be happy with it.
4. Immortals
To be fair, Theseus is a legend all on his own, but this story took things in a direction that might not have been seen to cling to the mythology that's already been laid down but did manage to bring Theseus from being a nobody to being a hero. The whole issue with King Hyperion and the gods and the release of the titans proved to be great for the visual effects, but the hero's journey that Theseus was set upon was kind of impressive since he didn't want much from life other than to take care of his mother and perhaps meet each day with the same kind of determination that managed to get him through one challenge after another.
3. Hustle & Flow
DJay isn't exactly the hero type since he was a guy trying to get through each day without ending up face-down in the gutter. He wasn't really the nicest person, to be honest, and didn't have nearly enough respect for women most times until near the end of the movie. But his struggle to do something great and to put his voice and his emotions out on the radio for people to hear was enough to keep him moving forward despite everything else that was going on in his life, including the fact that he was still a pimp and was trying to keep his women safe and making money at the same time.
2. Southpaw
At the start of the movie Billy Hope had everything, he was a champion, he had a beautiful family, a nice home, and a great deal of respect. After the death of his wife though, he fell apart. It's hard to blame a guy for this, but he came unglued and started hurting more than just himself, as his daughter wanted nothing to do with him for a while. Once he let go of all the nonsense however and realized what was important he started coming back in a big way and made it known that he wasn't done and that he had a lot more to give.
1. The Fighter
Based on the real-life story of Micky Ward and Dick Ecklund, this movie took a lot of liberties with the truth as it's been stated and yet still came out as one of the better fighting movies around since it pulled out a lot of emotion thanks to the overall story. The real Dick Ecklund and Micky Ward had their own comments on the movie and while they weren't too displeased they had a few things to say about the manner in which certain people in their family were portrayed. That's Hollywood for you though.
There's always an underdog story that people are bound to love.
Tell us what's wrong with this post? How could we improve it? :)
Let us improve this post!