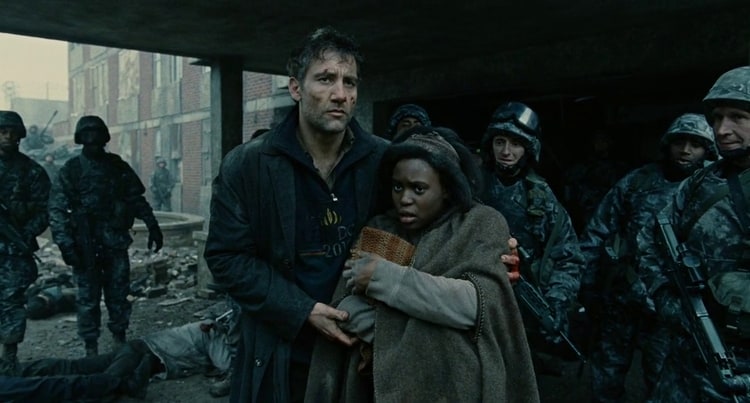 Alfonso Cuaron is perhaps one of the most celebrated directors in Hollywood today. With a relatively short filmography composed of less than 10 films since 1991, Cuaron has been able to rake in awards and recognition for his work. Cuaron has worked on TV shows and short films, and joined blockbuster films as producer or writer, but the Mexican filmmaker is perhaps best known for the movies that he has actually helmed. If you are new to Alfonso Cuaron's work, here are five movie recommendations you should add to your list.
Roma
Roma is a 2018 film directed by Cuaron and starred Yalitza Aparicio and Marina de Tavira. A synopsis of the movie from IMDb writes: "Cleo is one of two domestic workers who help Antonio and Sofía take care of their four children in 1970s Mexico City. Complications soon arise when Antonio suddenly runs away with his mistress and Cleo finds out that she's pregnant. When Sofía decides to take the kids on vacation, she invites Cleo for a much-needed getaway to clear her mind and bond with the family." Aparicio, a first-time actor who made her acting debut in Roma, was nominated for Best Actress at the Academy Awards. The Guardian's review of her performance took note of Aparicio's humility despite snagging an Oscar nomination: "The more time you spend with Aparicio, the more you realise how close she is to Cleo – gentle, sweet, with a sincerity that verges on the sombre. Would she like to make more films? "Yes, but I also fear it because I don't know what it would be like to work with other directors. I believe each of them has their own way of working." She is still thinking about whether she dare call herself an actor after only one film. "I don't think I am an actor because I haven't studied to be an actress," she says, "but I don't know what people would say." Perhaps the fact that she hasn't studied to be an actor is what makes her such a great one." Her costar, Marina de Tavira, was also nominated for Best Supporting Actress.
Harry Potter and the Prisoner of Azkaban
Unknown to many, Alfonso Cuaron actually directed an installment of the Harry Potter franchise, Harry Potter and the Prisoner of Azkaban. The movie, the third installment in the magical series, is often dubbed the most visually stunning of all Harry Potter films. Starring Daniel Radcliffe, Rupert Grint, and Emma Watson, Harry Potter and the Prisoner of Azkaban also saw the addition of David Thewlis as Professor Lupin as well as Academy Award winning actor Gary Oldman as Sirius Black. The movie also marked the first film to feature Michael Gambon as Professor Dumbledore, taking over Richard Harris who had passed away. Paste Magazine declared that Cuaron's Azkaban continues to be the gold standard for Harry Potter movies, writing, "Not only is Cuarón (who has won Oscars for Gravity and Roma) the most acclaimed director to contribute to the Potter universe, he's also clearly the most attentive to accessibility. Azkaban isn't just an entertaining and thematically sound adaptation of one of the most riveting books in the Potter series, it's a standalone stunner: more technically coherent than any other Potter entry, its writing descriptive enough to inform audiences without going into too much background details but breezy enough to warrant rewatchability."
Gravity
Gravity is a space action film directed by Alfonso Cuaron and featuring an A-list cast of Sandra Bullock and George Clooney. The movie depicts the story of two astronauts who try to make their way back to Earth after an accident in a space shuttle. Gravity is a highly lauded movie, with Cuaron, Clooney, and Bullock receiving acclaim for their work on the film. Matt Zoller Seitz's review of the movie for RogerEbert.com emphasized how the actors' emotions and reactions were the real stars of the show, instead of the catastrophe happening around them. "For all its stunning exteriors, it's really concerned with emotional interiors, and it goes about exploring them with simplicity and directness, letting the actors's faces and voices carry the burden of meaning. It's a film about what happens to the psyche as well as the body in the aftermath of catastrophe." Gravity received 10 nominations at the 86th Academy Awards, winning seven of them, including Best Director, Best Original Score, Best Cinematography, and Best Visual Effects.
Children of Men
Alfonso Cuaron directed Children of Men two years after Harry Potter and the Prisoner of Azkaban. The movie stars Clive Owen, Julianne Moore, Clare-Hope Ashitey, Michael Caine, Chiwetel Ejiofor, and Charlie Hunnam. The movie is a sci-fi flick that features a future where women have suddenly become infertile. In an interview with Variety, Cuaron confessed that, during the shoot of Harry Potter, he was also busy doing research for Children of Men. "I was in London full-time. Going through, you know, not the prettiest side of London. Harry Potter is the time that gave me more space for research. Because once you get into the Harry Potter world, it's very intellectually intensive the first few months that you have to put everything together. Then, after that is a long time that is just like clockwork machinery. You go to work certain hours. It gave me time. I was just researching like crazy. Reading like crazy. Talking to people. Just looking around. Taking pictures. Just observing, you know? Reading a lot and trying to process. What is great about reading is, you read something that's really what you find relevant, then it relates to something else that then is relevant. It kind of starts to be like a tapestry of information, and everything was around one centerpiece, that was this Children of Men. Chivo [cinematographer Emmanuel Lubezki] was very influential as well." Children of Men received three Academy Awards nominations: Best Adapted Screenplay, Best Cinematography, and Best Film Editing.
Y tu mama tambien
Last on the list is Y tu mama tambien, the movie that catapulted Alfonso Cuaron to international recognition. Premiered in 2001, Y tu mama tambien is a Mexican film that featured actors Maribel Verdu, Gael Garcia Bernal, and Diego Luna. Y tu mama tambien is a coming-of-age film depicting the story of two teenagers and an older woman who go on a road trip. Y tu mama tambien is Cuaron's fourth film, and the second film in which he served as director, writer, editor, and producer.
Tell us what's wrong with this post? How could we improve it? :)
Let us improve this post!