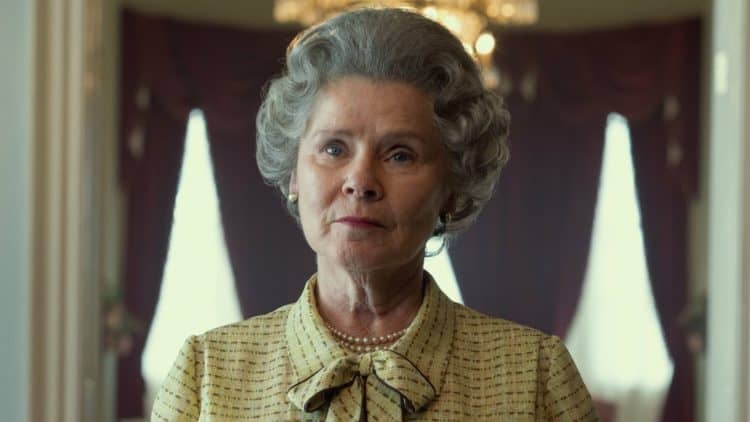 2022 promises to be a good year — and it's not just because experts are hopeful that Covid-19 is going to see a significant decline. The cast and crew of Harry Potter are also set to reunite next year, with most of them promising to appear for the grand reunion. Daniel Radcliffe, Rupert Grint, and Emma Watson will lead the alums of the movie, while Chris Columbus, who had been heavily involved in the franchise's behind-the-scenes, will head the crew. One important member of Potterverse that we shouldn't expect to apparate into Hogwarts grounds is J.K. Rowling. It might seem bizarre for the brains of the Wizarding World to skip the reunion of the universe she herself created, but many people are assuming that her exclusion is due to her controversial comments about the trans community. Her statements have seen rebuked left and right, with the harshest condemnations coming from none other than Daniel Radcliffe, Emma Watson, and Rupert Grint. Aside from the main cast, we're also excited to see the Defense Against the Dark Arts professors who may make appearances at the reunion. DADA professors play critical moments in the Harry Potter universe, as Harry Potter's interactions with them bring about events that shape the storyline. So far, we can confirm two professors who will be showing up at the reunion: Ian Hart, who played Sorcerer Stone's Professor Quirinus Quirrell, and Imelda Staunton, who played Order of the Phoenix's Dolores Umbridge. Hopefully, the rest will make it back into Hogwarts in time for the reunion. Who are the actors who played Defense Against the Dark Arts professors in Harry Potter? And where else have we seen them outside the Wizarding World?
1. Ian Hart
Ian Hart played Professor Quirinus Quirrell in the first Potter movie, Harry Potter and the Sorcerer's Stone. He spoke with a stutter and was unusually cowardly for someone who teaches Defense Against the Dark Arts. Ian Hart has been pretty active outside the Potterverse, having appeared in films such as God's Own Country, Mary Queen of Scots, and the 11th Garden. He also reunited with Daniel Radcliffe in Escape from Pretoria. Hart has done theater, although he has been honest with his dislike for it, admitting to Broadway.com, "I simply don't enjoy the process; I don't enjoy the relationship between the audience and the actor—or let's just say that my brain isn't wired up in terms of the response an audience gives you. I just think [after a performance], there you go, finished now, so for me it's just arduous. I find it hard work."
2. Kenneth Branagh
Kenneth Branagh played the posturing professor Gilderoy Lockhart in the second movie of the Potter franchise, Harry Potter and the Chamber of Secrets. A celebrity in the Wizarding World for tales of heroic antics he claims to have done throughout his wizarding career, Lockhart eventually exposes his incompetence on his first day as Defense Against the Dark Arts teacher. Younger fans would probably only know Branagh from the Harry Potter movies, but of all the actors who played Defense Against the Dark Arts professors in the franchise, he arguably has had the most illustrious career. A titan of British cinema, Branagh currently serves as the president of the prestigious Royal Academy of Dramatic Art. He also holds five Academy Award nominations, the first man in Oscar history to be nominated for five different categories. He's been nominated for Best Director and Best Actor for Henry V, Best Live Action Short Film for Swan Song, Best Adapted Screenplay for Hamlet, and Best Supporting Actor for My Week With Marilyn. Branagh has yet to clinch an Oscar win, however. He's also directed blockbuster films, such as Thor, Cinderella, and Murder on the Orient Express.
3. David Thewlis
David Thewlis is another prominent British actor who appeared in the Harry Potter films, having played Defense Against the Dark Arts professor Remus Lupin in the third film. He first appeared in Harry Potter and the Prisoner of Azkaban but would reprise his role multiple times in succeeding Potter installments. Outside of the Wizarding World, Thewlis has appeared in The Theory of Everything, Macbeth, and Wonder Woman. He's also set to play roles in Enola Holmes 2 and Avatar 3. Surprisingly, he also lends his voice in the American adult cartoon Big Mouth. David Thewlis has an upcoming four-part miniseries on HBO titled Landscapers, co-starring Oscar winner and The Crown alum Olivia Colman.
4. Brendan Gleeson
Brendan Gleeson played the ever-so-vigilant, veteran ex-Auror Professor Alastor "Mad-Eye" Moody on the fourth Harry Potter film, Harry Potter and the Goblet of Fire. The Irish actor would also appear briefly in Harry Potter and the Deathly Hallows – Part 1. An Emmy-award-winning actor, Gleeson has appeared in Edge of Tomorrow, Assassin's Creed, and Paddington 2. He's also appeared in 30 episodes of the crime drama Mr. Mercedes. Gleeson played an eerily accurate portrayal of Donald Trump in the miniseries The Comey Rule.
5. Imelda Staunton
Imelda Staunton is known for having played one of the most universally reviled characters in the Harry Potter franchise, Dolores Umbridge. Her spot-on, faithful-to-the-books depiction of the professor earned her notoriety among younger, international fans. But outside the Potter universe, Imelda Staunton was already a prominent actress in British cinema, having been nominated for an Academy Award for Vera Drake. She's also played roles in Maleficent and Downton Abbey. She will be playing Queen Elizabeth II in the upcoming seasons of The Crown, taking over from Olivia Colman.
6. Alan Rickman
Alan Rickman portrayed the stern Professor Severus Snape in the Harry Potter franchise, who taught Potions until the sixth movie, Harry Potter and the Half-Blood Prince, where he finally becomes DADA professor. Rickman had also played iconic roles in various blockbuster movies, most famously as Hans Gruber in the first Die Hard. He also played a starring role in Love Actually and voiced Absolem the Caterpillar in Tim Burton's Alice in Wonderland. Rickman sadly passed away in 2015 from pancreatic cancer. He had been considered a mentor by many of the younger Harry Potter cast members, including Matthew Lewis, who said in his podcast Inside of You that the veteran actor had taken time out of his day to advise Lewis on his career.
Tell us what's wrong with this post? How could we improve it? :)
Let us improve this post!