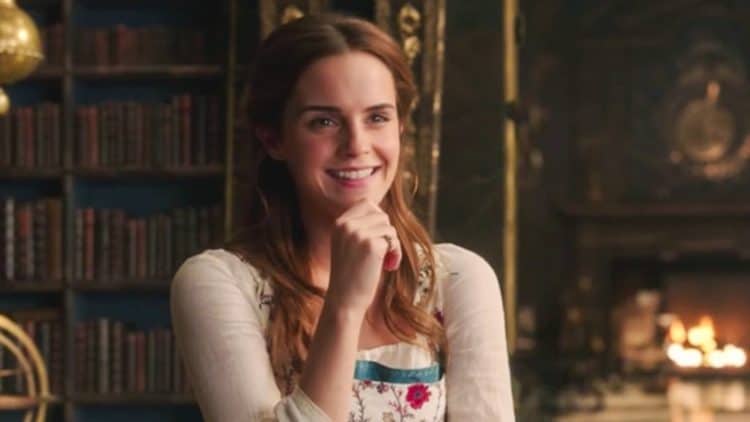 Potterheads are bracing themselves for the much-anticipated Harry Potter reunion on New Year's Day. Everyone — well, almost everyone — is expected to grace the reunion next year, with the big three, Daniel Radcliffe, Rupert Grint, and Emma Watson, leading the alums of the franchise. One person we shouldn't expect at the reunion is J.K. Rowling. She's not going to be apparating on Hogwarts grounds when the cast and crew get-together happens next year. While it might be bizarre for the brains behind the Wizarding World to not attend the reunion, some people are saying that her exclusion is a consequence of the controversial comments she's made about the trans community in recent months. These have prompted accusations that she is a transphobe and have even brought about direct condemnations from Daniel Radcliffe, Rupert Grint, and Emma Watson themselves. Fans are particularly excited to see Emma Watson at the reunion. Watson, who played Hermione Granger in the franchise, has arguably had the most successful career out of all three ever since the last Harry Potter movies aired. She's also been most active politically, representing various charities and lending her voice and image to political and social issues close to her. She hasn't been slacking off in the romance department either. What has Emma Watson been up to since we last saw her casting a spell in the last Harry Potter movie?
Emma Watson's love life
Emma Watson has been linked to four cast members of the Harry Potter franchise. The first and most obvious one is Rupert Grint, who played Emma Watson's on-screen love interest, Ron Weasley. While fans continue to ship them even after the last Harry Potter movie, they've never been seriously linked to each other. Rupert Grint just had his first child with long-time girlfriend Georgia Groome last year. Emma Watson has also been linked to Daniel Radcliffe, but for Daniel, the idea of dating Emma "disgusted" him, considering Watson a sister. In an interview with the Independent, Daniel even went so far as to say there was "something really incestuous" about the idea of dating his co-star. Emma Watson has also been constantly shipped with Tom Felton, who played Slytherin's poster boy Draco Malfoy. Pictures of the two hanging out in South Africa sparked romance rumors, but nothing was ever officially announced, according to E! On Instagram Emma Watson has repeatedly referred to Tom Felton as a friend.
Watson is currently dating businessman Leo Robinton. They have been together since 2019. The two are said to be serious with each other, even sparking engagement rumors on the internet. However, Watson herself was quick to put the fire out with a statement to her fans. "Rumours about whether I'm engaged or not, or whether my career is "dormant or not" are ways to create clicks each time they are revealed to be true or untrue. If I have news—I promise I'll share it with you. In the mean time please assume no news from me just means I'm quietly spending the pandemic the way most people are—failing to make sourdough bread (!), caring for my loved ones and doing my best not to spread a virus that is still affecting so many people. I am sending so much love to you, hoping you're ok and as well and happy as you can be in these strange times. And again, thank you to everyone working so hard to keep us safe and well."
Emma Watson's post-Potter projects
Emma Watson has starred in blockbuster movies after her last Harry Potter appearance. Her first successful movie after Deathly Hallows was The Perks of Being a Wallflower. Co-starring Logan Lerman and Ezra Miller, the movie raked in accolades from various award-winning bodies, including Teen Choice Awards, MTV Movie Awards, and People's Choice Awards. The Perks of Being a Wallflower allowed Watson to move her image away from the Potter movies, paving the way for her to star in other big-budget movies. She's appeared in The Bling Ring and This is the End, where she played a fictionalized version of herself.
Watson officially became a Disney princess when she played Belle in the live-action adaptation of Beauty and the Beast, co-starring Dan Stevens (Downton Abbey). In an interview with Collider, Watson shared her insights on reviving a classic fairy tale character: "It's really remarkable to play someone that I'm almost sure had an influence on the woman that I have become. The first time I saw Paige O'Hara sing "Belle (Reprise)," it's the "I Want" song of all "I Want" songs, and I just immediately resonated with her. I was so young that I didn't even know what I was tapping into, but there was something about that spirit and energy that I just knew she was my champion. And when I knew I was taking on this role, I wanted to make sure that I was championing that same spirit, those same values, and that same young woman that made me who I am today." With 2019's Little Women being her last film role and with nothing currently in the works, rumors abound that Watson was retiring from acting to focus on settling down with Robinton. The actress debunked the rumors, saying that she doesn't have plans to retire anytime soon.
Emma Watson's political views
Of the three main cast members of Harry Potter, Emma Watson has probably been the most politically vocal. She's worked closely with women's rights groups and has been described as an outspoken feminist. In 2014, she was appointed as a UN Goodwill Ambassador and was given the opportunity to speak at the United Nations headquarters in New York. J.K. Rowling's recent comments about the transgender community prompted Watson to release a statement of her own, rebuking the controversial statements of the person who invented the Wizarding World. On Twitter, Watson wrote: "Trans people are who they say they are and deserve to live their lives without being constantly questioned or told they aren't who they say they are."