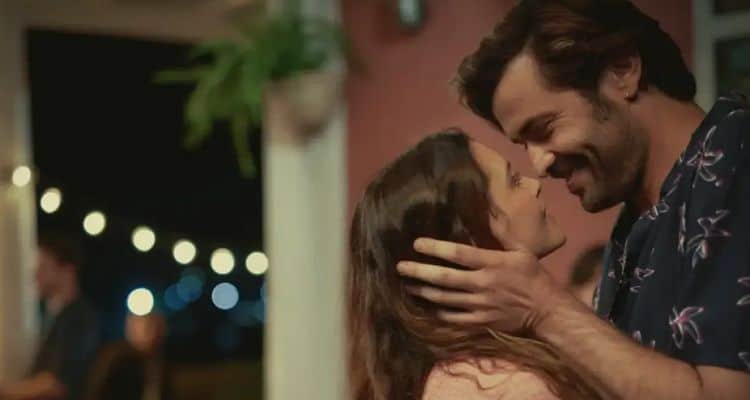 Albano Jerónimo's journey in the entertainment industry has been nothing short of remarkable. Over the past two decades, he has carved out a successful acting career, gracing both the big and small screens. His captivating performances have left indelible impressions on audiences worldwide, earning him respect and admiration. Currently, Albano stars in the new Netflix series, The One, which has garnered him even more attention. Let's dive into 10 intriguing facts about this talented actor that you may not know.
1. He Cherishes the Shoes of His Characters
Albano is an actor who fully immerses himself in the roles he plays. As a sentimental gesture, he keeps the shoes of his characters after filming wraps up. In an interview with Portuguese Soul, he explained, "Feet don't lie. No matter how much you immerse yourself and work on a script or character, the shoes are marked. They are like fingerprints. That is why I keep them. I kept the boots from my professional debuts, in Casa Conveniente, David Mamet, A Floresta. I have also kept them from some films."
2. Theater Holds a Special Place in His Heart
While the screen has catapulted Albano to stardom, his roots lie in theater. His theatrical training has played a crucial role in his success in film and television. Although he has been focusing on screen projects lately, it's likely that he will return to the stage at some point.
3. He Boasts Over 75 Acting Credits
In the unpredictable world of entertainment, talent alone doesn't guarantee success. That's why every role an actor lands is a significant achievement. Albano currently has 77 on-screen credits to his name, and this number continues to grow each year.
4. He Relishes Beach Time
Albano appreciates the opportunity to make a living doing what he loves, but even he needs a break occasionally. When he's not working, you can often find him at the beach, enjoying a beautiful day. He loves surfing, swimming, and taking leisurely strolls along the shore.
5. He's an Award-Winning Actor
There's no greater feeling for an actor than being recognized for their hard work and dedication. Albano's performances have earned him several awards over the years, including a Dublin Film Critics Award for Best Actor in 2020.
6. He Has a Substantial Social Media Following
Social media has become an excellent platform for celebrities to connect with their fans and keep them updated on their lives. Albano has amassed a following of 124,000 people on Instagram, where he frequently shares content related to both his personal and professional life.
7. He's an Avid Reader
Albano's natural curiosity drives him to constantly learn new things, making him a passionate advocate for education. In March 2021, he shared a photo of a book he was reading, captioning it, "Education must provide the opportunities for self-fulfillment, it can at best provide a rich and challenging environment for the individual to explore, in his own way."
8. He's a Devoted Girl Dad
While Albano's career may seem like his top priority, his daughter Francisca holds the most important place in his heart. Born in 2012, Francisca is the daughter of Albano and his ex-girlfriend, actress Cláudia Chéu. Albano is currently married to Ana Francisca Van Zeller.
9. He Embraces Life One Day at a Time
Some people feel the need to meticulously plan every aspect of their future, but Albano prefers a more laid-back approach. While he's committed to setting himself up for future success, he enjoys taking life as it comes.
10. Family and Friends Are His Pillars of Support
A strong support system is essential for everyone, and Albano is no exception. When Roof Magazine asked about the role his family and friends play in his life, he replied, "Unlimited. That is, it is inherent to my existence. It`s what encourages me, it is what makes me get up every day to have a work schedule which is morning, afternoon and night. And makes it possible to do what I do, develop my art: whether on stage, in front of a camera, or directing."
Tell us what's wrong with this post? How could we improve it? :)
Let us improve this post!