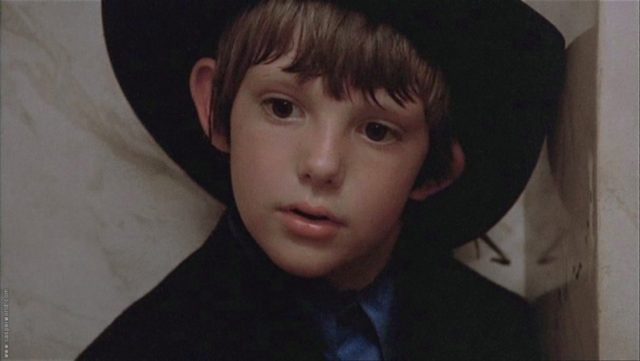 So I was watching the movie Alpha Dog the other day and you might remember that Lukas Haas has a small part in it towards the end. And then I started thinking about Lukas Haas's career. This is a guy who's essentially been in Hollywood his entire life. If you'll recall he was the little kid in Witness which was made in 1985. Amazingly this wasn't even his first role. He had 4 acting credits before that dating back to 1983 when he was in a movie Testament at the age of 7. It's widely noted that Lukas was discovered at the age of 5 by casting director Margery Simkin while he was in kindergarten.
Haas has 91 credits to his name and is a total Hollywood journeyman. But if there's one actor out there who's seen it all (other than Drew Barrymore), it's gotta be Lukas Haas. And I bring this up because in real life the guy is pretty much best friends with Leonardo DiCaprio. So my question is this. What is it like to be Lukas Haas? Is it fun because you're hanging out with DiCaprio all the time? Or is it awful hanging out with DiCaprio all the time because you're the guy hanging out with DiCaprio and not DiCaprio?
What's it like to go to a Hollywood party when you're Lukas Haas? What's it like knowing you'll always get a movie role but you'll never be the star? I guess my question is, is Lukas Haas a glass full or glass empty kind of a guy? Because no one in Hollywood has a life that can be interpreted either badly or positively more than this guy. At least that's what I see on the surface.
If I'm Lukas Haas, I'm a pretty happy dude. But what do I know? I'd have to think his childhood 20s were super rough. Lukas, if you're reading this, let's talk.