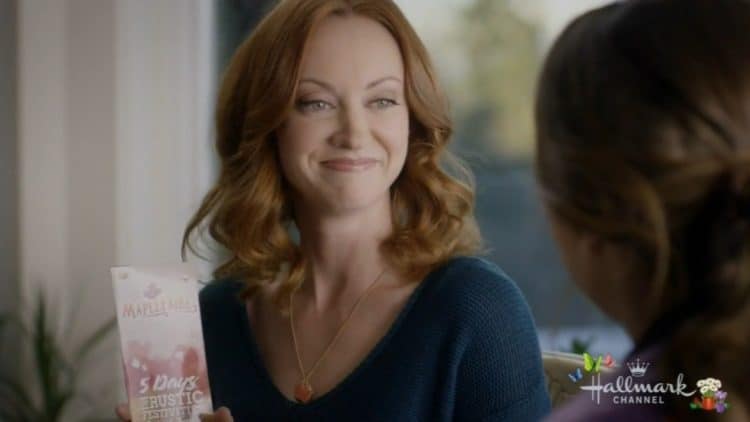 Performing has always been a big part of who Fiona Vroom is, and she's managed to make a successful career out of her love for it. Since making her first on-screen appearance in 2008, Fiona has built a long list of acting credits that include American and Canadian projects. She has become well known for her ability to play a variety of characters, and she continues to impress viewers with everything she can do. Most recently, she has been getting a lot of attention for her role in the hit series Snowpiercer. In 2021, she also made an appearance in the Canadian crime drama, Family Law. Keep reading to learn 10 things you didn't know about Fiona Vroom.
1. She Started Her Career As A Dancer
Even though Fiona has been acting professionally for less than 15 years, her career as a performer started long before that. She is a trained dancer who practiced for over 20 years. Her dancing skills gave her the opportunity to travel all over the world to perform. When discussing the transition from a dancer to an actress, Fiona told Occhi Magazine, "It wasn't easy. As a dancer, our way of storytelling is by using our whole body, but that doesn't always work in front of a camera. I had to learn how to harness all my physical energy so it worked for film."
2. She's A Writer And Producer
Fiona is just as comfortable behind the camera as she is in front of it. Fiona made her debut as a writer and producer in 2011 with the TV series The True Heroines. She went on to write and produce a handful of episodes between 2011 and 2013. She has also written and produced several other projects. There's a good chance we'll see even more behind-the-scenes work from her in the years to come.
3. She's A Big Fan Of Musicals
When Fiona was younger, her love for musicals is what planted the seeds for her love of acting. Fiona told Regard Magazine, "I was obsessed with musicals. I played Marion the librarian in The Music Man in high school. When the audience applauded at the end, I felt that energy run through my entire body and soul, and I was totally hooked from that moment on."
4. She Enjoys Playing Comedic Roles
Fiona has played a lot of different roles over the course of her career, but comedic characters are always her favorite. Any times he can find a role that allows her to insert a little bit of comedy, she's all for it. There's something about making people laugh and smile that always adds an extra special layer to her work.
5. She Loves Nature
Fiona might spend a good majority of her time being inside on sets, but when she isn't working she is truly an outdoors kind of woman. She looks forward to being out in nature whenever she gets the chance and she loves doing things like going hiking, horseback riding, and exploring nearby trails. Fiona also enjoys doing yoga outdoors.
6. She's An Entrepreneur
In addition to having a very creative side, Fiona is also business-minded. She is the founder of a self-taping studio called The Funky Basement. A self-taping studio is a distraction-free space that allows actors to film themselves for auditions. Her rates currently start at $50 an hour.
7. She's Passionate About Social Justice
Standing up for what you believe in isn't always easy, but Fiona is dedicated to using her voice as much as she can. Fiona has been consistent is using her platform to show her support for the fight to end racism and police brutality. On top of posting on social media, she has also attended protests in Vancouver.
8. She's A Goldie Hawn Fan
Long before Fiona began her career, she was a fan just like the rest of us and Goldie Hawn is someone she's always enjoyed watching. While talking to Regard Magazine, Fiona said, "Goldie Hawn is one of my favorites. I think she is totally transformable in her work…Goldie can also sing and dance, and that is my background."
9. She Takes Great Pictures
We aren't sure if Fiona considers herself a photographer, but if she doesn't she should star. She loves snapping photos while she's outside on her adventures, and she's really good at capturing beautiful landscapes. She has shared several of her photos on Instagram and her followers seem to really enjoy when she posts them.
10. She Has Nearly 70 Acting Credits
Even though it's only been about 13 years since Fiona started her on-screen career, she has managed to cover a lot of ground during that time. To date, she has 67 acting credits, and the list continues to grow a little bit each year. Her willingness to play lots of different roles has certainly been instrumental in her building an impressive resume.
Tell us what's wrong with this post? How could we improve it? :)
Let us improve this post!