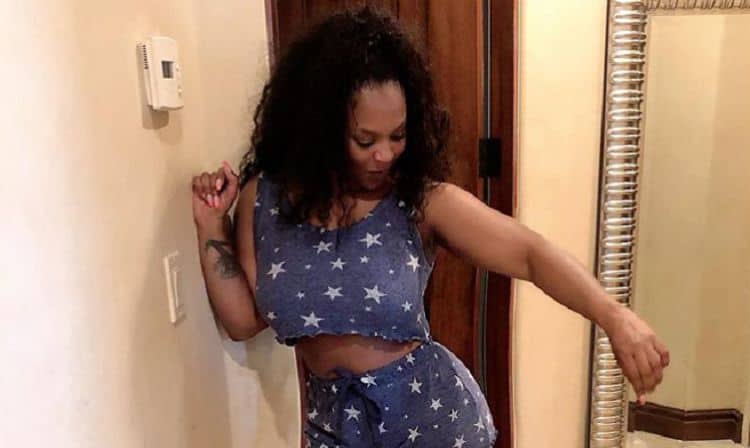 The former Mrs. Kevin Hart, Torrei Hart is a successful comedian, actor, business woman and entrepreneur. With her vibrant personality, fierce independence and endless ambition, the 5'2″ Torrei was destined to make a name for herself. She always has multiple project going on including television shows, films, online content, a book and social change. Here are 10 things you didn't know about Torrie Hart.
1. She's from New Jersey
Torrei was born on February 28, 1978 in North Philadelphia, Pennsylvania. She grew up with a close family in southern New Jersey. Even as a child, Torrei's family knew her dynamic personality and comedic skills would make her a star.
2. She was destined for stardom
As an energetic and dramatic child, Torrei fell in love with acting at a young age. She enjoyed performing in school plays. After graduating from Winslow Township High School in 1996, Torrei enrolled in the Community College of Philadelphia. It wasn't long before she headed for Hollywood.
3. Kevin Hart
While taking classes at community college, Torrei met fellow student Kevin Hart. The two shared a passion for comedy. The couple dropped out of school to follow their dreams and headed for Hollywood. The couple married in 2003. They soon started a family. Daughter Heaven was born in 2005 and their son Hendrix was born two years later. Kevin supported the young family as a stand up comedian. Soon his career took off. Torrei got some work but put her career on hold to raise their children.
https://www.instagram.com/p/BjRBVJAhLNu/?hl=en&taken-by=torreihart
4. Early Career
While managing the Hart household, Torrei made the audition rounds when she could. She was cast in commercials for Ebay and Toyota. She appeared in Kevin's movie Soul Plane. Torrei had a recurring role in the Nickelodeon show Parental Discretion.
5. A contentious divorce
While Torrei and Kevin supported each other in every way, their marriage fell apart. The couple separated amid rumors that Kevin was having an affair. They divorced in 2010. The infidelity rumors helped make the divorce contentious. Kevin refused to pay spousal support claiming that Torrei made money of her own. Kevin's net worth was over $100 million more than his former wife's. In the end Torrei settled the divorce for less than $200,000. The couple share custody of their two children. As the years have passed, the couple are now able to laugh at themselves. Kevin publicly joked about his ex-wife in his stand up act and in the television spoof Real Husbands of Hollywood. Torrei is a good sport. The two recently came together to celebrate their daughter's thirteenth birthday at a San Fernando Sky Zone with a Black Panther and Marvel Comics themed party.
6. Relaunching her career
With her divorce settled and her children getting older, Torrei began to focus on her own career. She became a big hit on social media. She gained a huge following on her Instagram page where she writes, produces and stars in videos that she posts. In 2012 Torrei launched the YouTube comedy channel, PrettyFunnyFish which became a big hit.
7. All Def Digital
PrettyFunnyFish captured the attention of business mogul Russell Simmons. He and Torrei formed a production partnership together. Torrei creates unique online content for Simmon's company All Def Digital.
8. S.O.A.R.
While pursuing her comic, acting and entrepreneurial projects, Torrei also focuses on philanthropy. In 2013 she and her sister launched S.O.A.R. The non-profit organization was created to help women overcome adversity. The organization offers scholarships and programs to support and encourage women to advance in careers.
9. Skimpy Mixers
Torrei Hart always seems to have multiple projects going on. In 2014 she teamed with Skimpy Mixers to create a low calorie, low sugar cocktail mix. The same year she was cast in VH1's realty series Atlanta Exes. The spin off of Hollywood Exes follows the former wives of famous men. The cast included Tameka Raymond and Monyetta Shaw. In 2015 Torrei appeared in the movie American Bad Boy. The following year she appeared in the movie Deliver Us From Evil.
10. What she's up to now
Torrei Hart is busier than ever with a number of projects going on. She recently published a self help book for women. She is also developing a new television project. She enjoys time with her children, family and friends, and her homes in Los Angeles and Atlanta. She and her ex can laugh at themselves. Torrei is happy to co-parent Kevin's new child and their children's step sibling.
Tell us what's wrong with this post? How could we improve it? :)
Let us improve this post!