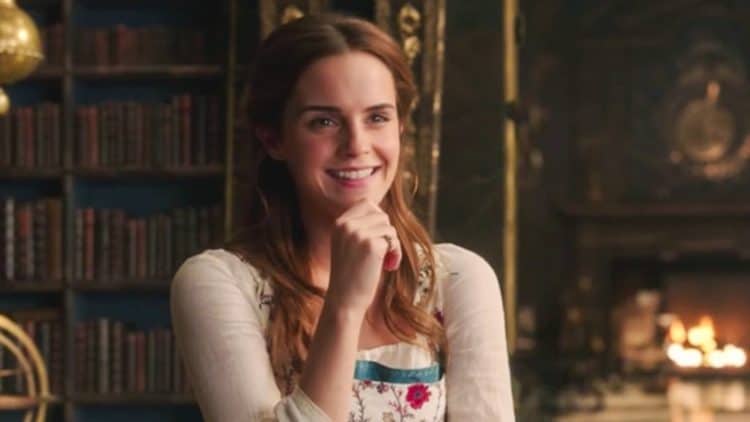 If you don't know who Emma Watson is by now then there's a good chance you've been living under a rock or in a dark cave for the last decade or more since she's only one of the most famous young women in show business today. She's also one of the highest paid actresses in show business but we won't go into that since it's a hornet's nest waiting to be kicked. But what she also is happens to be a very talented young woman with a very strong opinion that she's let others know about throughout the years as she had done her best to stand up for women's rights and make sure that equality is still the standard that many people would love to see the world be ruled by. Throughout her career thus far she's been a very impressive young woman and someone that you can possibly see is going to be a star for as long as she cares to be.
Here are a few things you might not have known about her.
10. Emma knew that she wanted to act at the age of 6.
This was when she really started to kick her game into gear as she started learning how to perform in many different ways and honed her craft until she was performing on stage regularly. It wasn't too long after that when she got noticed by those that were casting for the first Harry Potter movie.
9. She and Tom Felton get together on a pretty regular basis.
You remember Tom Felton right? Draco Malfoy? In the film these two characters hated each other with a passion, but in real life Tom and Emma tend to get together quite often and hang out as a lot of the stars are pretty good friends and have remained on good terms with one another.
8. There were 8 consistent auditions that she and her two fellow Harry Potter alums had to go through to get their parts.
It was kind of a grueling process that they had to go through and it took quite a while since there were many upon many individuals that were being looked at for various parts in the movie, but finally Emma, Daniel, and Rupert were contacted and told that they would be taking the starring roles.
7. She was offered the lead role in Cinderella.
Emma was given a chance to play Cinderella in the live action version but turned it down. And wouldn't you know it only a while later she was given the role of Belle in Beauty and the Beast, and she absolutely nailed it.
6. One of her favorite actors is now a part of the Potterverse.
Johnny Depp is one of her favorite actors and as many, if not all, of you know he's been cast as Grindlewald in the Fantastic Beasts movies. He does play kind of a haunting character, but most of his characters throughout his career have been well done.
5. She's been keeping a long-running journal of her life since the day she became famous.
So far to this date she's filled up to 30 journals it sounds like, so she's been faithful for the most part to her daily routine and has been keeping tabs on herself the entire time. That's a lot of writing and a lot of effort to put into something so personal.
4. Some might not know this but Emma has combined type ADHD.
It'd be interesting to know how many people actually know this about her, as it seems likely that fans might not even know this much. But she has been taking Ritalin for this condition for a long while now.
3. She's said there's no chance of her kissing her co-stars since it was never in her contract.
At this point we know she's changed her stance on this since she has kissed at least a couple of her costars in movies and it's been something that isn't exactly scandalous since the situations she's been in have called for something as intimate as this.
2. She likes the character of Hermione but doesn't relate to her all the time.
Emma has commented on how much she loves the character but has also stated that Hermione was written as being something of a know-it-all and uses long, pretentious words that really don't make sense at times when a few simpler words would do. That was the character though, and she played her perfectly.
1. She's all about feminism but doesn't condone man-hating.
Emma has come out that she is into feminism and has supported the cause for some time but she doesn't condone the level of feminism that degrades men and goes into detail about how men are the problem. Thankfully she keeps her own beliefs balanced and as fair as possible.
She's an interesting young woman, and one of the better actresses that has come along lately.
Tell us what's wrong with this post? How could we improve it? :)
Let us improve this post!