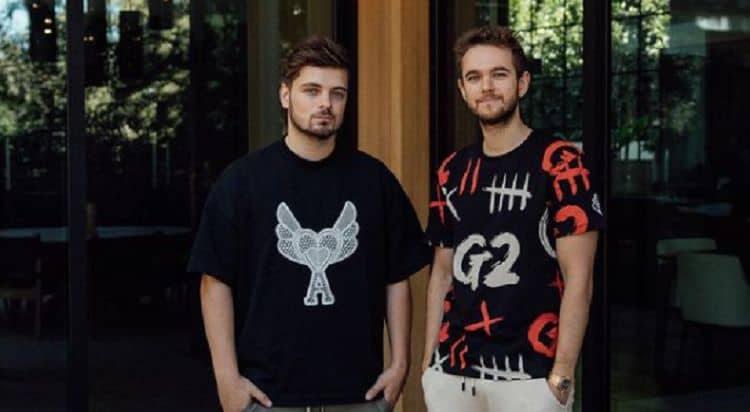 If you aren't familiar with the name DJ Zedd, it might be time to familiarize yourself with the name. He doesn't always go by DJ Zedd, though. He typically goes by just Zedd, and he is a Russian and German producer, songwriter, and you guessed it, DJ. He's amassed quite the fan base at this point in his career, but it seems that many of his own fans don't know that much about him outside of his role as a musician. We've done some digging, and we've figured out everything you need to know.
1. He's an 80s Kid
He was born in the 80s, but he did not grow up in the 80s. In fact, he was born only a few months before the change of the decade, so he's really a 90s kid. However, we don't think that his early life in Russia was quite as free as life elsewhere. He was born on September 2, 1989, in Saratov, Soviet Russia. His family is Jewish, and they did not stick around very long after his birth.
2. He Did not Grow Up in Russia
By the time he was three, the world was changing at a rapid pace. His family chose to take off and make a major move, and that move took them to Germany. He grew up primarily in Germany despite the fact that he is of Russian descent.
3. His Name is Not Zedd
It's just a name he liked, and it happens to start with the same letter as his birth name. His birth name is Anton Zaslavski. He chose Zedd because he likes that it begins with a Z and he likes the meaning of the name.
4. His Parents Are Musicians
Something that we find so interesting about so many talented people is that they tend to follow the footsteps of their parents. His family is filled with musicians. His father is a teacher and a guitarist. His mother is a teacher as well, but she actually teaches her instrument, which is the piano.
5. He is Classically Trained
Something only a few musicians get to say about their career is that they are classically trained. Zedd does get to say that. He gets to say that he is classically trained as a musician, and it's something that many people would love to experience. Having that kind of training can teach you so many things that are so important for your future.
6. He is Instrumental
In addition to his ability to do other things with his musical talents such as writing and producing and spinning music, he can also play a few instruments. Like his mother, he's able to play the piano and he is also able to play the drums. He began learning the piano when he was only four. However, he didn't start playing the drums for another eight years after that.
7. He is One of Three Boys
His family is all boys other than his mother. He is the middle child. He has a brother who is older than he is, and he has a brother who is younger. However, his younger brother is a half-brother. We assume this means that his parent's marriage did not last.
7. He Was Part of the Super Bowl
When you hear the music during the Super Bowl that is not part of the halftime show, it's a DJ. He was the DJ who was asked to perform at the Super Bowl in 2022, and it was a huge dream come true for him. His goal was the play good enough music the players on the field with their headphones on would take them off and listen to his music.
8. He is Wealthy
What many people fail to realize about this young man is that he is doing well financially. He might not be as well-known to many of us as some of the other DJs in the industry, but he's got a net worth of more than $50 million as of 2022. That tells us he is killing it.
For him, his big break was a big one. He was asked to remix the song "Born This Way," but Lady Gaga, and that meant he got to take part in her album. Working with a celebrity whose star is that big allowed him to do things that he might not otherwise get to do. He did well, and now he is making a huge name for himself.
10. His Personal Life is Private
Zedd will talk music and work all day long, but he is less inclined to discuss his personal life. The thing is that it's no longer so exciting for celebrities to share everything with everyone. Privacy is more important than ever with such easy access to every bit of information that is around. He's taking that seriously.
Tell us what's wrong with this post? How could we improve it? :)
Let us improve this post!