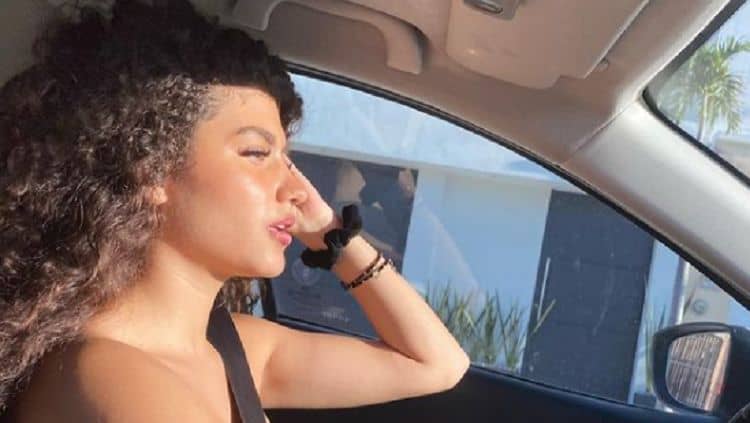 The world of TikTok is an interesting one. It's an online app that allows you to sign up, post videos, and have followers sign on to see what you're up to. For some, it's a fun pastime that they share with friends and family who care to see what you're doing in your free time. For many others, it's a place they dream of finding millions of followers and making a living. For Sofia Mata, that dream is already a reality. She's managed to amass more than 11 million followers on the app, and now she's famous in the TikTok way that means most people under the age of 20 know exactly who you are and most people over the age of 30 have no clue who you are.
1. She is Young
Sofia Mata is not yet 20. She was born on September 21, 2002, which means she's going to turn 19 in 2021. She is less than a year into official adulthood – or adulthood in legal terms. She's making a living, though, and there is nothing wrong with that.
2. She is Famous for Lip Syncing
If you find yourself curious about how she became famous, get in line. This young woman did nothing more than film herself lip-syncing lines from famous telenovelas, people liked it, and now she has more than 11 million people following along. Honestly, it's a mystery, but it's a mystery that worked for her and she's not upset about it.
3. She is a Believer in Good Energy
She finds that positive energy is a good thing, and she is not wrong. The more positive energy you put into the world, the more you absolutely get back. She's very open about her belief in this kind of flow and we are here for it. Everyone should try it.
4. She is Big on the 'Gram
Being on the 'gram is a place she has been successful. She recently had a lot to celebrate, too. She has more than 1 million followers as of recently, and that is a lot. It's nothing compared to her TikTok, of course, but it is a huge deal.
5. She Has a Strong Aesthetic
Her Instagram feed is strong. She has a lot going for it, but mostly that she tends to take videos and break them down on her grid. This allows her to find a way to keep everything very black and white, and she's managed to make it work well for her feed.
6. She is Very Close to Another Star
There is no way for us to know for certain if they are dating or just working closely together, but she posts often and intimately with another social media star. His name is Omahi, and they do seem close. Of course, they work together often on their content, so they might just be good friends. However, they do seem to have a lot of chemistry.
7. She's Private
When she's not on her social media pages, she's very quiet. She doesn't seem to want to overshare with the world, including what she is up to in her personal life. She seems happy to keep to herself and to maintain an air of mystery about her personal life. We get it.
8. She Enjoys Travel
From the looks of her photos online, she's someone who does enjoy travel. She likes to go where she can have fun, where she can be close to things that bring her joy, and she likes to spend time with people she loves. She's every young woman.
9. She Has Tattoos
While we don't know the meaning of any of them, what they are, or how many she actually has, we can tell you she has at least three. She has one on her right hip, and she has one on each side of her ribs. She may have more, they may be temporary, or they may be real. We simply don't know, but she is definitely sporting some body ink.
10. She is Into Fashion
One thing we can say for certain about this young woman is that she is very much into fashion. Her style is very street casual and cool, but she also appears as if she is someone who is not afraid to try new things. She does seem very in-tune with her body shape and what flatters her most – which is one of the biggest mistakes people make when they are getting dressed. They don't know what flatters their body type, and it's a major fashion faux pas.
Tell us what's wrong with this post? How could we improve it? :)
Let us improve this post!