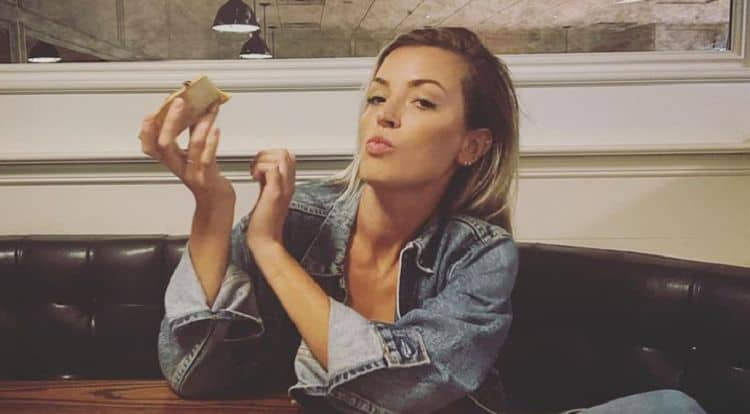 Not to be mistaken for the short-lived TV series Katy Keene, Katie Keene is a talented actress who has been working hard to build a solid career. Although she hasn't been in any major productions just yet, she's had a lot of great opportunities that have allowed her to work her way up. At this point in her career, she is best known for her role as Galina in the Rogue Warfare movie franchise. While the movies don't have the best ratings, they've built a solid fan base. Katie hasn't made any on-screen appearances in 2021, but there's a good chance we'll be seeing a lot more of her in the future. Keep reading to learn 10 things you didn't know about Katie Keene.
1. She Is From Kentucky
Katie was born and raised in a very small town in Kentucky, but there isn't any information out there on her upbringing or exactly where she's from. Even though Kentucky might not seem like the best place for an actress to live, it appears that she may still be based in her home state.
2. She Hasn't Had Any TV Roles
If you take a quick look at Katie's acting resume, you'll see that she has more than two dozen acting credits to her name. Somewhat surprisingly, though, she hasn't been in any TV shows. It's unclear if this has been deliberate or if she has plans to get into TV. She does, however, have theater experience but we weren't able to find a list of her stage credits.
3. She Is A Formally Trained Actress
We weren't able to find any information on what drew Katie to acting, but we do know that has put a lot of work into making the most of her skills. Katie attended the University of Kentucky where she studied theater and graduated Magna Cum Laude with a bachelor's degree.
4. She Likes To Take Pictures
Katie has spent her entire career in front of the camera, but in her free time, she enjoys getting behind it. Katie loves taking pictures and she has a good eye for knowing exactly when to snap the perfect photo. She often posts the photos she's taken on social media and her followers seem to really enjoy them.
5. She Is An Outdoors Kind Of Girl
Growing up in rural Kentucky meant that Katie spent a lot of time out in nature. Even though she's a rising star in Hollywood, she hasn't let go of her roots and she still likes to be outside. Spending lots of time outside also gives her plenty of opportunities to get good shots.
6. Her Faith Is Important To Her
Katie hasn't gone into any detail about her religious beliefs, but since Kentucky is part of the Bible Belt, it's no surprise that she has a religious background. Some of her social media posts have made it clear that she is a Christian and her faith plays an important role in her life.
7. She Is A Private Person
Lots of people have gotten used to celebrities sharing all of the intricate details of their personal lives. However, in recent years we've started to see a shift where lots of people are preferring to keep their business out of the spotlight. Katie appears to be one of them. In addition to not doing many interviews, most of what Katie shares on social media doesn't really provide any insight to her personal life.
8. She Likes To Read
To some people, the idea of sitting down and reading a book sounds like absolute torture. However, that isn't the case for book lovers like Katie. When Katie gets the chance, she loves to sit down and get lost in a good book. After all, loving a good story has always been at the heart of acting.
9. She Is A Proud Aunt
From what we can tell, Katie is single and doesn't have any children, but family is still one of her top priorities. She loves spending time with her loved ones whenever she gets the chance and she is especially proud of being an aunt. It's unclear how many siblings she has or which of them has children.
10. She Likes Fashion
Anyone can put clothes on, but it takes a certain amount of style to pull them off. Luckily for Katie, style is one thing she has plenty of. She loves fashion and she knows how to put together a look for every occasion. She isn't afraid to try different looks and she loves experimenting with different patterns.
Tell us what's wrong with this post? How could we improve it? :)
Let us improve this post!