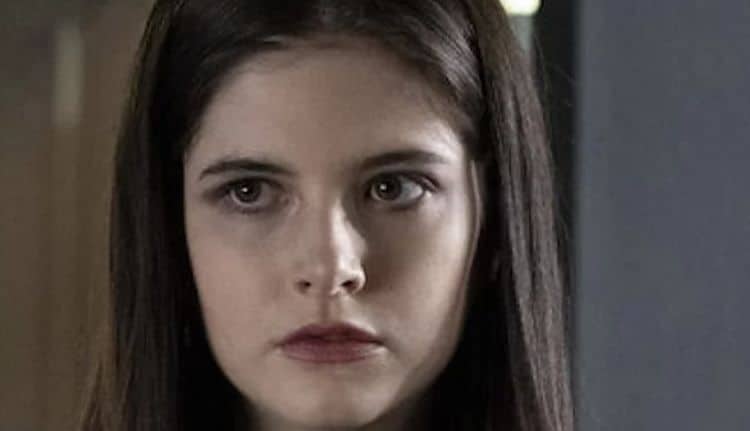 She may not have a household name – yet – but that is not stopping the likes of Ainsley Seiger. She's making a name for herself with her new role in a very popular show spin-off. Everyone is at least familiar enough to know the show "Law & Order," even if they don't watch, and the new spinoff is bringing back the likes of Christopher Meloni. She's part of this cast, and she is someone worth getting to know.
1. She is Young
The thing about this young actress is that she is still so young. She is technically a 90s kid, but she was born so late in the 90s that she didn't really get to grow up back then in the time that was just…better. She was born on September 4, 1998, and she is a North Carolina girl from the town of Cary.
2. She is Starring in a Big Show
She's currently starring in a show you might know. It's called "Law & Order: Organized Crime," and she plays the role of Jen Slootmaekers. She loves the role, she loves the show, and she is learning from her costars and loving every moment of it.
3. She is Bisexual
One thing her fans should know about this young star is that she is bisexual, and she is open to discussing her personal life. She might not share the intimate details of her personal life, but she's happy to discuss the things she feels might help others or resonate with her fans in some capacity.
4. She is a College Grad
Following her high school graduation in her hometown in North Carolina, she went the college route. She enrolled in courses at the University of North Carolina's School of the Arts. This tells us that she knew from a young age that the arts was a topic and a path she wanted to focus on in her future. She graduated from the program in 2020.
5. Her Parents Have Cool Jobs
If you want to know why she is the way she is, who raised her is so important. Her parents played a pivotal role in her love of the arts and her own life – as do all parents whether they do so in a happy way or otherwise. Her mother is a singer. She works as a voice coach, too, which is such a cool job to have and to share with your daughter. Her own father is a jeweler. He is also a goldsmith, which is another cool job you don't really hear much about.
6. She Was Nervous to Join the Show
She was the new girl, a new actress, and she was joining a show with the likes of people such as Mariska Hargitay and Christopher Meloni, and that is something of a pressure situation. She was nervous. She knows that the pressure to do well and to perform well and to be good enough to work with these icons is real – even if it's in her own mind.
7. She Loves Christopher Meloni
In an interview, she said that she loves working with him so much, but that she also has to come up with new things to say about him when she discusses the job because she doesn't want to sound "creepy" in the process. We imagine working with a big star like that one would make anyone feel the same way.
8. She Loves Criminal Minds
One of her favorite shows of all time is Criminal Minds, and we get it. It's such a great show. She's found that many of the people who watch her character on the show are reminded of Garcia, the colorful, kind, fierce, powerful, and just always so perky and happy and ready to take care of the people she loves analyst who is essentially the backbone of the show. She's not upset by the comparison.
9. She Doesn't Think her Character is Happy
One thing about Jet, in her own mind, is the feeling that the character is not a happy person. She feels the character is more of a dark, unhappy person, and that is something she struggles with on occasion. She knows that playing this character means so many different things, but she has this feeling.
10. She's Talented
If we can say one thing about this young actress, it is that she is talented. She might be a new star, but she's a rising star. She's working with a stellar cast, and she's making it look easy.
Tell us what's wrong with this post? How could we improve it? :)
Let us improve this post!