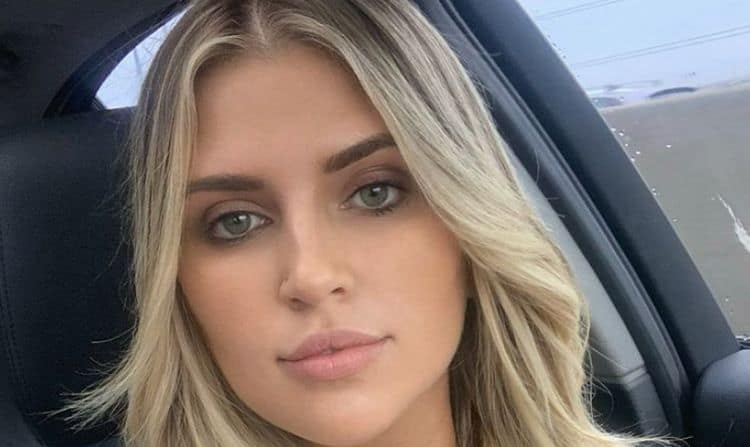 As a new season of The Bachelor approaches, fans everywhere are excited to watch Clayton Echard find love. Claire Heilig is one of the many women who is hoping to win his heart. However, that won't be an easy thing to accomplish and Claire understands this. With a house full of beautiful women, Claire is going to have to find ways to stand out, but she is confident that she won't have any problem in that department. Whether or not she makes it all the way to the end has yet to be determined, but in the meantime, there are lots of people who would love to know more about her. Continue reading to learn 10 things you didn't know about Claire Heilig.
1. She Lives in Virginia
At the moment, there isn't any information available about Claire's upbringing, but it does appear that she is currently living in the Virginia Beach area. It's unclear whether that's where she's originally from. If Claire does end up with Clayton, she will have to be open to relocating because he lives in Missouri.
2. She's A Mother
It's very uncommon for a single parent to appear on shows like The Bachelor, but Claire isn't letting that stop her. She is a very proud mother to her young son and it's clear that he is her pride and joy. However, this could ultimately end up being a deal-breaker for Clayton.
3. She's A Musician
Not only does Claire have a beautiful face, but she also has a beautiful voice to go along with it. Claire is a talented singer. She even has a YouTube channel where she has uploaded some of her music. We weren't able to find any information on whether she has plans to release an album any time soon.
4. She Loves Fashion
Music isn't the only way Claire likes to express herself. She is also someone who really enjoys fashion and she likes to share her personality through her clothes. She is great at putting outfits together and it's clear that she has a natural sense of style. She also isn't afraid to experiment with different colors and patterns.
5. The Bachelor Is Her First TV Show
Some people who have done shows like The Bachelor have also been part of other reality TV shows in the past. That doesn't seem to be the case for Claire, though. From what we can tell, Claire has never been on any other TV show. That said, some people may suspect that she may be using her time on The Bachelor as a way to try to further her music career.
6. She's A Spray Tan Artist
Cosmetics are something that Claire is very passionate about and it's also how she makes her living. Her Instagram profile previously stated that she was a spray tan artist although that has since been removed. According to her LinkedIn profile, she is currently the regional director of cosmetics for Anne Arundel Dermatology.
7. She Was An Aspiring Model
Being on The Bachelor might be Claire's first TV experience, but it isn't her first attempt at being in front of the camera. She has a profile on Explore Talent which reveals that she has attempted to pursue a career in modeling. That said, it doesn't appear that she has worked with any major brands.
8. She Loves Hanging Out At The Beach
There's something about spending time out in the sun that can really allow a person to relax and recharge when life gets hectic. When the weather is nice, Claire enjoys heading to the beach with her son. Needless to say, she makes sure that her body is beach-ready all year long.
9. She Enjoys Trying New Foods
Even though Claire is serious about staying in good shape, that doesn't mean that she doesn't like to enjoy good food. Trying new restaurants is one of her favorite ways to spend her free time and she isn't afraid to get a little adventurous when it comes to her food. Hopefully, this is something about her that Clayton will appreciate.
10. She's A Fan Of How to Lose a Guy in 10 Days
The 2003 movie How to Lose a Guy in 10 Days is one of the most memorable romantic comedies of the early 2000s and it's one of Claire's favorite movies. The film stars Kate Hudson as a journalist who writes an article on how to get a man to leave you in 10 days. On the other hand, an overconfident business executive played by Matthew McConaughey believes that he can get any woman to fall in love with him in 10 days.