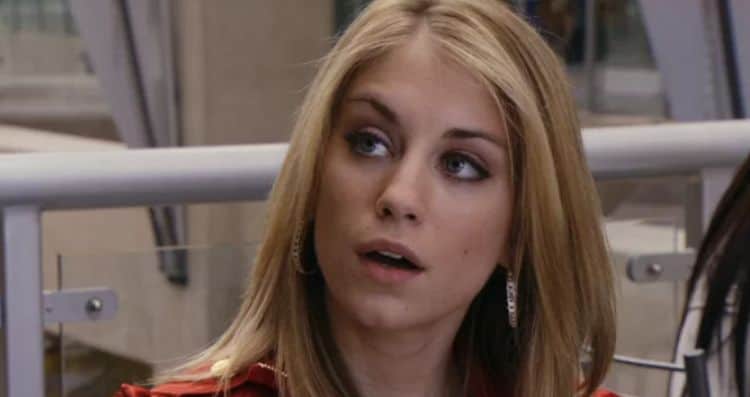 Jennifer Holland has been acting professionally for more than 15 years. During that time, she has gone from uncredited appearances in TV shows to landing roles in major productions. Some of her most famous credits include The Suicide Squad and Sun Records. She will also be in an upcoming TV show called Peacemaker. Throughout her career, Jennifer has consistently shown the world that she can play all kinds of different roles. She takes all of her characters very seriously and her hard work hasn't gone unnoticed. As her career continues to grow, it'll be interesting to see what kinds of roles she decides to take on. Keep reading for 10 things you didn't know about Jennifer Holland.
1. She's Originally From Chicago
For the most part, Jennifer has been pretty quiet about her personal life so we don't have any information about her family or her upbringing. We do, however, know that she was born in Chicago. It's unclear if she was raised there, though. She currently lives in the Los Angeles area.
2. She Ran Track In High School
Keeping herself in good shape is something that has always been important to Jennifer. When she was in high school, she was a member of the track and field team and she competed in the pole vaulting event. Her days as a competitive athlete may be in the past, but Jennifer still loves to stay active. Exercise is part of her regular routine and it also benefits her mental health.
3. She Wanted To Be An Architect
Jennifer isn't the kind of actress who has always known that acting was what she wanted to do. When she was younger, she really loved math and was hoping to become an architect. However, by the time she was in high school, she had gotten really into acting and she knew that's what she wanted to do.
4. She's More Than 20 Years Younger Than James Gunn
Jennifer has been in a relationship with filmmaker James Gunn since 2015. The couple's relationship raised eyebrows for a couple of reasons, but one of them is the fact that there is a significant age gap between the two. Jennifer is about 34 years old (we don't know her exact birth date) while James is 55.
5. She's A Pet Parent
She may not technically have any children, but that doesn't mean that Jennifer isn't a mother in her own right. She is a very proud parent to two adorable little fur babies: a dog and a cat. Her pets are her pride and joy and they both make frequent appearances on her Instagram profile.
6. She's A Gamer
You'll probably never catch Jennifer live streaming on Twitch, but she does enjoy playing video games. During an interview with Talk Nerdy with Us, Jennifer said, "I love role-playing video games. As a kid I really got into this computer video game. I'm not so much into shooter video games, or anything like that, but I like things where you sort of have to figure out what's going on, sort of like a mystery-suspense sort of thing. I'm a little nerdy about that."
7. She Loves The Outdoors
Just because Jennifer is in the entertainment industry doesn't mean that she only enjoys doing things when cameras and bright lights are involved. When Jennifer gets some free time, she loves to spend it out enjoying the beauty of nature. She likes to do things like go hiking, kayaking, and swimming.
8. She Has Some Artistic Talents
Acting is the thing that Jennifer has focused most of her attention on, but it's not the only area of the arts she enjoys. Overall, she loves anything that allows her to be creative and express herself. When she was younger, she loved drawing and painting. It's unclear whether Jennifer still does either of these things.
9. She Loves To Travel
Jennifer has never been the kind of person who is content with sitting still. She loves to get out and explore the world and traveling has given her countless opportunities to do just that. Over the years she has gotten to visit lots of places in the United States and other parts of the world.
10. She Didn't Have A Traditional High School Experience
Since Jennifer landed her first acting job as a teenager, she didn't get to have the same high school experience as most people. She left school completely during her senior year and eventually ended up earning her GED. Although dropping out of high school can be very risky, it worked out well for Jennifer.
Tell us what's wrong with this post? How could we improve it? :)
Let us improve this post!