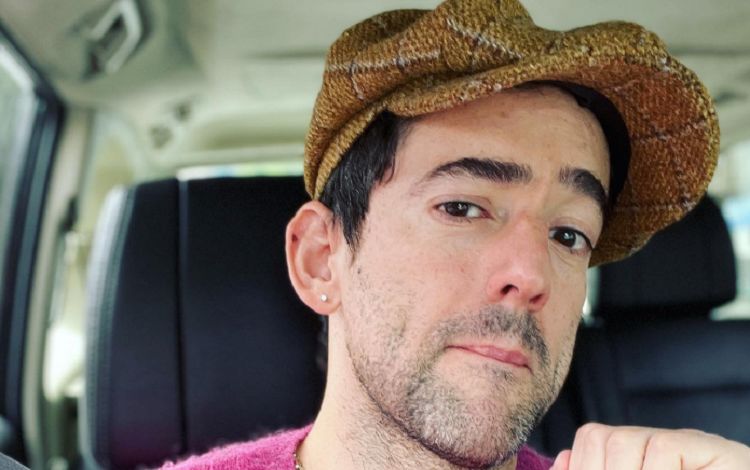 Luis Gerardo Mendez is arguably one of the most well-known Mexican actors of his generation. He has been in the entertainment industry for the last 20 years and he has become an international star. Luis is the kind of actor who is capable of playing a variety of roles and he doesn't shy away from challenging projects. Many people will recognize him for his role in the Netflix series Narcos: Mexico. He is also one of the stars of the Paramount + series The Envoys. In addition to those two credits, Luis also has a couple of things in the works that will be released over the next couple of years. Keep reading for 10 things you didn't know about Luis Gerardo Mendez.
1. He Gained Weight for His Role in Narcos
Getting into character can sometimes require actors to go to extremes. That's exactly what Luis had to do for his role in Narcos. When he was cast as Victor Tapia in Narcos: Mexico, he knew he was going to have to put on some weight in order to accurately embody the character. In an interview with Men's Journal, Luis said, "I knew that I wanted professional help gaining the weight. I wasn't looking to destroy my body, and spoke to a couple of nutritionists and trainers to first get as much information as possible." Luis was also able to successfully lose the weight.
2. He's Passionate About Animal Rights
Luis is a devoted dog dad and his fur baby is his pride and joy. However, his love for animals doesn't just include his own pup. Luis has also worked with PETA on a campaign that encourages people to treat their pets as if they're regular members of the family.
3. He's Been Inspired By Several Well-Known Actors
Just because Luis is an actor doesn't mean that he can't be a fan of other actors' work. When asked if there are any actors he's looked up to over the years, Luis told Flaunt, "I have some Mexican actors that I really follow. Daniel Giménez Cacho—he's an extraordinary actor. I really look up to Diego Luna and Gael García because they started years before I did it, and in a way they created a path for the younger generation, and I'm really grateful for that. I'm obsessed with Julianne Moore, and Meryl Streep, and Daniel Day-Lewis, Philip Seymour Hoffman, all these great actors from that generation. I'm always inspired by them."
4. He Has Behind-the-Scenes Experience
Luis has spent most of his time in the entertainment industry focused on acting. However, that isn't the only thing he has to bring to the table. Luis has also stepped behind the camera as a writer, director, and producer. There's no doubt we're going to see him do even more behind-the-scenes work in the future.
5. He Loves Being Near the Water
Luis' schedule is pretty busy, but that doesn't mean he can't find time to do some of the other things he likes. Luis really enjoys spending time near the water. Whether he's going for a swim or simply relaxing in the sun, you can usually find him hanging out by the ocean.
6. He Has a Great Sense of Style
Fashion and the entertainment industry have always had a very close relationship. Luis has a good eye for fashion and he loves being able to express his creativity through his clothing. From dressing up for formal events to hanging out with friends, Luis also knows how to put the perfect outfit together.
7. He Loves to Travel
Luis was born and raised in Mexico and his home country will always have a very special place in his heart. However, he also likes to get out and explore other areas. He has been fortunate to do a good deal of traveling over the years. Some of the places he's been to are Germany and the United States.
8. It's Unclear if He's Had Formal Acting Training
Going to drama school is par for the course for lots of people who want to pursue a career in acting. However, there are also plenty of people who decide to jump right into the audition process. Unfortunately, we weren't able to find any details on which group Luis is in.
9. He's an Entrepreneur
Entertainment isn't the only industry that Luis is a part of. He is also a business owner who started a company called Mezcal Ojo de Tigre. The liquor brand is available from several retailers including Amazon. As his acting career grows, he also wants to focus on growing the brand.
10. Family Is Important to Him
In general, Luis has chosen to stay pretty private about his personal life. However, one thing about him that is clear from his Instagram presence is the fact that he's a family-oriented person. He seems to have close relationships with his loved ones and he looks forward to spending time with them.