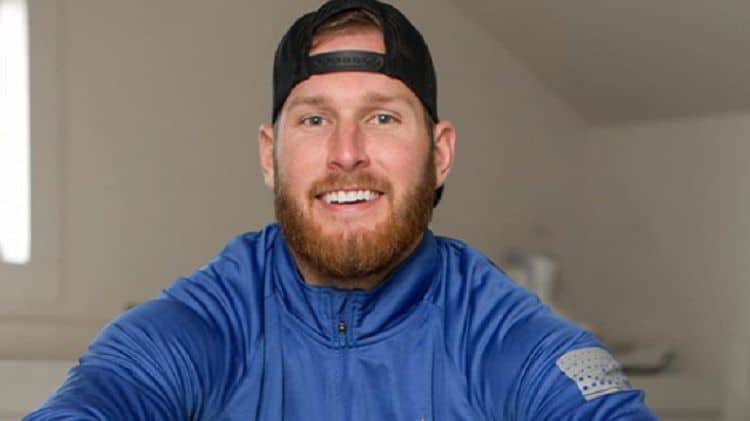 If you really enjoy watching reality television, as it's so typically called, then you probably enjoy watching a show called Love Island. Just as the name implies, this is a show that is all about bringing people to an island with the hopes of finding true love. It's a lot like The Bachelor or The Bachelorette, only it takes place on an island. Most recently, one of the contestants on the show is an individual named Weston Richey. He seems to have taken the reality television world by storm and that has a lot of people clamoring to learn more about him. If you're one of those individuals, keep reading to find out 10 things about him that you probably didn't already know.
1. He's genuinely looking for love
So many of the people that end up on these types of shows seem to have questionable motives. It gets the point where you start to wonder if any of the things that you're watching are actually remotely in touch with reality or if the entire thing is just one big scripted soap opera. About the time you're ready to stop watching these types of things all together, you end up seeing someone like Weston Richey who somehow, as hard as it seems to be, managers to restore your faith in some of these shows, at least for the time being. He claims that he's genuinely looking for love and at least for the moment, he seems to be sincere enough in his comments. Of course, only time will tell but it's a nice thought for the time being.
2. He's a skilled carpenter
Who wouldn't want to date a guy that's capable of building a house? In this particular case, that is precisely what he's capable of doing, as he built his own house. That's definitely a skill that comes in handy, and it's one that he can use to generate a decent source of income if the need arises.
3. He appears to be just as skilled in endeavors that require a bit more finesse
In addition to being a skilled carpenter, he's also a professional photographer and videographer. As a matter of fact, he is self-employed and routinely takes professional photographs and attends weddings or other large events in order to create video footage of those events for his customers. If you're thinking about someone that's capable of building a house who is equally as good with a camera, it's hard to find someone that's capable of doing both equally well. That in and of itself makes him rather unique.
4. He's from Texas
If you've seen him on the show, you know that he dresses with jeans, cowboy boots and a cowboy hat. It's not just an act. He's from Texas and he really does embrace the lifestyle that exists within much of the state, being a true cowboy at heart.
5. He's extremely proud to live in the United States
There's no doubt that he's proud to be from Texas, as this is something that shows within the first few minutes of talking to him. If the clothes didn't give it away, he never fails to mention the fact that he is from Texas and that he's proud it is part of his heritage. He's even more proud to be from the United States and he has a very deep love for and pride in his country. He makes no apologies for that and he also goes out of his way to let everyone know it, although it doesn't come across as brash or overdone. He's simply letting people know who he is and that he isn't ashamed to be himself.
6. He's from one of the biggest cities in Texas
Currently, he claims Dallas, Texas as his hometown. If you've never been there, it's not exactly like you might be imagining it. Granted, Texas is a big place and Dallas is a big city but there are plenty of things to do there and they don't all involve herding cattle or riding horses. While there is some of that, Dallas is a great place for the Arts and many people consider it to be a cultural stronghold, not only within the state of Texas, but for the United States in general. There really is something for everyone there. The good news is that typically, you don't even have to look all that hard to find something that lines up with your interests, even if it doesn't involve being on a ranch.
7. He also has another career going for him
It probably won't surprise you all that much to learn that in addition to everything else he's already involved in, he's also a model. After all, he has the body for it and he seems to have the personality as well.
8. He tells bad jokes
Granted, whether or not a joke is actually any good is very subjective and the end result is truly in the eye of the beholder. That being said, he seems to have a tendency to tell a lot of jokes that almost everyone would consider less than stellar. If you have any doubts about that, all you need to do is visit his Instagram account. You'll probably be convinced in no time at all that while he is a talented individual who seems to be sincere in most of his endeavors, he could use a little help when it comes to telling jokes. Perhaps it's time to just leave the jokes alone all together and focus on other things.
9. He's in the habit of using pick up lines
This is something that most people have gotten away from doing, thankfully. Unfortunately for him, he still seems to think that a pick-up line is the best way to get the attention of a woman he's interested in. What he might not realize is that for the most part, they don't impress women and in many cases, they actually annoy them.
10. He loves a genuine smile
Who doesn't love a smile that is both genuine and genuinely beautiful? A good smile is enough to make almost anyone fall for another person, and Weston Richey is no exception. In fact, he says that a good smile is the first thing that he notices about a woman and something that can make him fall for someone, even if he might not have noticed her previously.