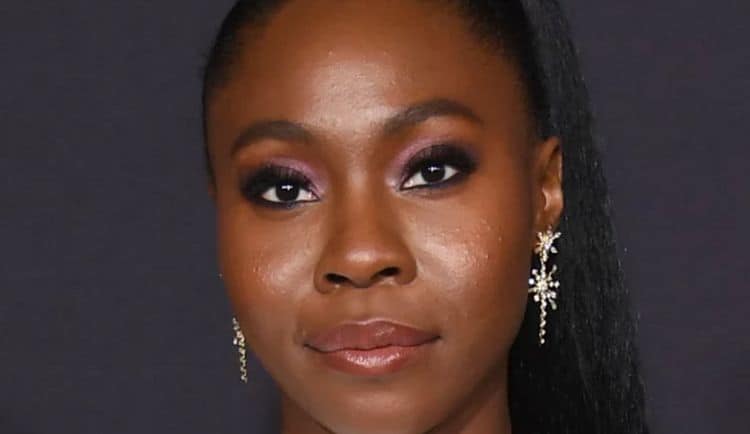 Tamera Tomakili is a woman who has been around the block a time or two, and she is not afraid to put her all into every single thing she does. This actress is taking on one of the biggest roles in Hollywood now that she is starring in a show all about the LA Lakers and their rise to greatness. It's called Winning Time, and she has taken on the role of one of the most famous basketball wives in the world. The thing is, we will learn that her character, the famous Cookie Johnson, is so much more than just a basketball wife – and her life prior to her marriage to Magic Johnson was something special. Here's everything we know about the lovely actress taking on this role.
1. She is an LA Native
She is an LA native, so that is something that helps her in this role. Being part of a show about a sport that literally centers around the city is all about what her life is like. She was there growing up, so she's familiar with the stories and the game, and she knows a thing or two about being in LA that might help the plot.
2. She Has Always Been Familiar with Cookie
You don't grow up in LA when the Lakers are becoming the biggest team in the basketball league and not know who they are or what the story is, and you know who Cookie Johnson is. She's the wife of basketball star Magic Johnson, but she is so much more than just a basketball wife on top of everything else. She is a woman who knows her life and what makes the game work.
3. She Loved the Research
When she got to do the research to play this character, she felt good about it. She knew the story, and she was very familiar with Cookie Johnson, but getting to know her prior to her role as the queen of basketball was something she did not know much about. She loved researching the character and learning.
4. She Relates to Her Character
In some ways, she can relate to Cookie. She feels that there is so much they have in common, and so many things that they've gone through are similar in so many ways, and she feels that she can take that and use it to make her world go a bit round. There is a lot that they have in common that allows her to play this character so well.
5. She Had Some Say
When it came to finding out what Cookie Kelly would wear in LA as she was attempting to break into the fashion game, this actress was one who got to do a little bit of exploration. She'd try on clothing and styles and think to herself whether she felt the real Cookie would have worn it. She was always willing and ready to spice it up and change it up, so she did.
6. She is Close with Her Mother
Her mother is her own personal hero. She shows her mother a lot of love on her Instagram account, thanking her for bringing her into this world and for all that she's done for her as a person. She's a happy, healthy woman who is close to her mother, and that speaks volumes.
7. She is Close to Her Father
She is a woman who loves her father, and she shows it. She loves to share how she feels about her father, which is that she knows she has nothing to worry about in life as long as he is near. As all daughters should feel about their own fathers.
8. She is into Nature
We can assume this is true based on how many photos she shares of her life outdoors. She loves to take walks, to spend time outside with nature, and to be deep in her own thoughts. This is a lovely thing, and one we imagine centers her.
9. She Looks Like Her Mother
If you have the time to check out some of her older photos online, you will see that she favors her mother tremendously. What a compliment to her to have someone so lovely to favor both inside and out.
10. Is She a Mom?
She has a few photos of a sweet little one on her Instagram feed, and a long-ago photo of a baby bump that we cannot be 100 percent certain is her own, but we have a feeling she may have a little guy of her own. Otherwise, she's a very proud aunt to a sweet little one.