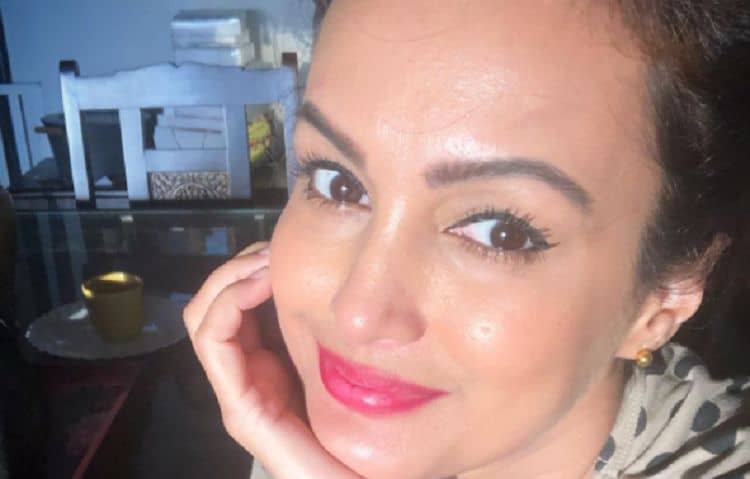 Nisha Rawal is best known for her work as an actress, but recently the attention she's been getting hasn't had anything to do with her work in the entertainment industry. She and her ex-husband, Karan Mehra, have been going through a very public dispute that has even included their children. According to sources, Nisha alleges that Karan physically abused her while Karan declared that he no longer feels that their child is safe in Nisha's care. Although these matters are usually kept very private, Nisha and Karan's celebrity status has turned their spat into something for the entire world to see. Continue reading to learn 10 things you didn't know about Nisha Rawal.
1. She Has Bipolar Disorder
Nisha is a very firm believer in the importance of mental health, and this is likely because she's dealt with some mental health challenges of her own. She has recently shared that she was diagnosed with bipolar disorder. In her recent issues with her husband, there have been people who have attempted to use her diagnoses against her. However, she isn't letting the disorder define her as a person. According to Times of India, Nisha said, "Bipolar is a mood disorder which happens due to extreme trauma and it's genetic sometimes. I was diagnosed with bipolarity and I am not going to lie about it as I am not ashamed about it. But I am not a psycho, it is a mood disorder."
2. She Likes To Share Parenting Tips
Nisha has done a lot of great things in her career, but her greatest accomplishment is becoming a mother. She loves being a parent and also enjoys helping other parents. She has become well known for sharing parenting tips online involving everything from breastfeeding to dealing with mom guilt.
3. She's Serious About Her Skincare
When you spend as much time in front of a camera as Nisha does, having healthy skin is usually a pretty high priority. Nisha has invested a lot of time and money into her skin and she loves recommending skincare products to others. She even has a highlight section on her Instagram profile dedicated to skincare.
4. She Loves Learning New Things
Nisha may not be a student in the traditional sense, but that doesn't mean she doesn't enjoy learning. She is always looking for new information and reading is one of her favorite things to do. Of course, this also goes hand in hand with her love of sharing information with others.
5. She Likes To Cook
For a lot of people, cooking is one of the first things to fall to the wayside when life gets busy. Nisha, however, doesn't view cooking as a chore. Instead, it's something she genuinely enjoys doing. Occasionally, she'll also share recipes with her followers on social media.
6. She's A Brand Ambassador
Thanks to all of the content she's created, Nisha has built a large online following that includes hundreds of thousands of people from all over the world. Thanks to her online popularity, she has gotten the chance to partner with brands to help market their products.
7. She Likes To Spread Positivity
Negativity is one thing the world has no shortage of, and Nisha does her best not to contribute to that. As mentioned earlier, she's all about educating and helping others. More than anything, however, Nisha loves using her platform to spread good vibes to others. Hopefully, people are sending those good vibes right back as Nisha goes through a trying time.
8. She's Adventurous
Nisha definitely isn't the kind of person who wants to spend her entire life in her comfort zone. Instead, she's always looking for ways to try new things and having memorable experiences. She enjoys doing things like traveling, hanging out by the water, and exploring.
9. She's A Singer
Acting is what has put Nisha on the map, but some of her fans may not realize that she's also a talented singer. While it doesn't appear that Nisha has ever released any original music, she has performed cover songs that are available on her YouTube channel. These days, however, it doesn't appear that Nisha is putting any energy into singing.
10. She Enjoys Helping Those In Need
Nisha has been fortunate to find lots of money and success over the years, but that doesn't mean she has detached herself from the things that lots of 'regular' people experience. She has been adamant about using her platform as a way to give back to those who are struggling. She is especially passionate about causes relating to children.