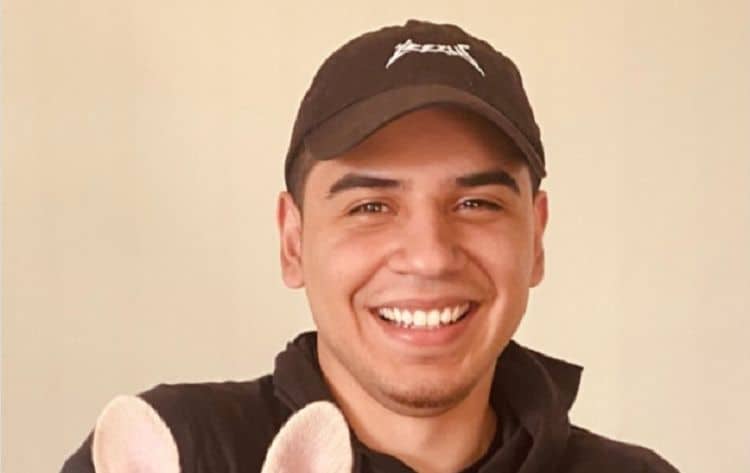 Art has the power to bring people together in ways nothing else can, and that's something Devon Rodriguez has tapped into. The talented New York-based artist rose to fame after painting realistic portraits of strangers he saw riding the subway in New York City. Thanks to social media, his fan base has grown even more and the numbers seem to keep going up every day. His creativity has allowed him to reach countless people all over the world and his work has touched the hearts of many. So far, Devon has been enjoying the ride and he's grateful that he gets to share his love of art with so many people. Here are 10 things you didn't know about Devon Rodriguez.
1. He Started As A Graffiti Artist
Art has been a major part of Devon's life for as long as he can remember. His father, who left the family when Devon was about three years old, was a tattoo artist. Devon's grandfather also liked to paint and Devon cites watching his grandfather work as one of his earliest influences.
2. He Never Imagined He's Get So Popular On Social Media
There are a lot of people out there who start posting on social media with the hopes that they will eventually go viral and build a large following. However, when Devon started sharing his work online, he had no idea he would eventually get this big. When talking about his success, Devon told Amny, "I never would have thought this would happen in my entire life."
3. You Can Purchase Custom Portraits From Him
If you've always wanted a portrait from Devon, I have good news for you – you won't have to ride around on the subway and hope to run into him. Devon sells custom portraits directly through his website. Unfortunately, however, he isn't accepting any new orders at the moment. But you can sign up to be notified when he's taking on new work.
4. He Has A YouTube Channel
Social media has been a huge part of Devon's success, but Instagram and TikTok aren't the only platforms where he's built a solid following. Devon also has a YouTube channel where he posts reaction videos and other content. His channel currently has more than 60 million views.
5. He Draws Self Portraits Each Year
Most of Devon's artwork features complete strangers as his subjects, but sometimes he likes to get a little more personal. Each year, he draws a new self-portrait and it's become a great way for him to document his journey and reflect on everything he's accomplished every year.
6. He Studied At The Fashion Institute of Technology
After high school, Devon enrolled at the Fashion Institute of Technology in New York City. However, it didn't take long for him to realize that being in school might be the best use of his time. While talking to Amny, Devon said, "There were a lot of foundation courses that I thought I was passed, I was very bored. I was already getting portrait commissions by then and the commissions took up so much time. I was getting paid for artwork, and getting grades for art I made at school — I couldn't balance both." He continued, "I thought, why am I in school if I can make it without school?"
7. He Has 170 Million Likes On TikTok
If you thought Devon's 60 million views on YouTube were impressive, wait until you hear about the numbers he's doing on TikTok. Not only does Devon have more than 15 million followers on the platform, but he's recently reached 170 million likes. By the time this article is published that number will likely be even higher.
8. He Loves Interacting With His Supporters
Devon's success has been a whirlwind, and he's very thankful for all of the people who have contributed to him making it this far in his journey. Every once in a while, you can see Devon responding to questions and comments left by followers under his Instagram posts.
9. He Paints For Eight Hours A Day
To say that art is Devon's full-time job is a more accurate statement than most people realize. For the last several years, Devon has painted for eight hours a day, five days a week. Of course, this doesn't leave him with much time to do other things, but he doesn't seem to mind.
10. He Hopes To Inspire Others
Now that Devon is a big social media star, there are some people out there who might think he's only concerned with going viral. That isn't true, however. While Devon does want his work to reach as many people as possible, he also hopes that he can inspire people with what he does and create pieces that make them think.