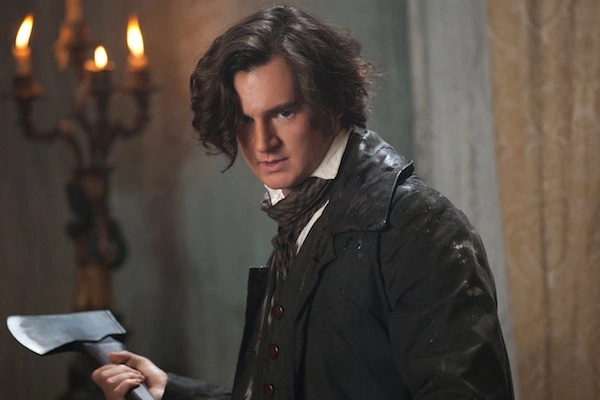 Benjamin Walker started his professional acting journey almost 20 years ago. Since then, he has accomplished a lot of great things on stage and on screen. His resume is solid and he has proven that he can play a variety of characters. However, the best is yet to come for the talented actor. He will be playing High King Gil-galad in the upcoming TV series The Lord of the Rings: The Rings of Power and this project has the potential to introduce him to an even wider audience. The highly-anticipated series is already getting a lot of attention and that buzz will continue to build leading up to its release date of September 2. Keep reading to learn 10 things you didn't know about Benjamin Walker.
1. He's A Georgia Native
Benjamin was born and raised in Georgia and he will always have love for where he came from. That said, he knew he was going to have to relocate if he wanted to give himself the best shot at succeeding in the entertainment industry. As a result, he decided to relocate to New York City after graduating from high school.
2. He Studied At Julliard
When Benjamin moved to New York City, it wasn't without a plan. He attended the world-famous Juilliard School where he studied acting and graduated in 2004. Benjamin is among a long list of the school's alumni who have gone on to have successful careers as entertainers.
3. He Was Almost Cast In X-Men: First Class
Opportunities in Hollywood can be hard to come by, so it's somewhat rare to see actors turn them down. However, more than a decade ago, Benjamin decided to walk away from an opportunity to play Beast in the 2011 movie X-Men: First Class. Instead, he chose to take the title role in the Broadway run of Bloody Bloody Andrew Jackson. The role of beast ultimately went to Nicholas Hoult.
4. He's Done Stand Up Comedy
Acting is what Benjamin is most well known for, so some people may not realize that he is also a comedian. In fact, he used to be a regular in the stand-up scene. Although it doesn't appear that he still does stand-up regularly, his show, Find the Funny, is still performed in New York City.
5. He Likes to Travel
Expressing his creative side isn't the only thing acting has allowed Benjamin to do. Thanks to the success he's had in his career, he has also gotten the chance to see lots of cool places in the United States and abroad. Some of the countries he's been to include England and New Zealand.
6. He's A Dog Person
Have you ever had a dog? If so, you understand how special that bond is. There is something about the connection between humans and dogs that nothing else can quite compare to. Benjamin is thankful to have experienced this firsthand as a proud pet parent.
7. He Likes His Privacy
Even though Benjamin has been in the entertainment business for well over a decade, he has never been the kind of person who likes to put his every move on display. In fact, he has been very intentional with what he's chosen to share over the years and he really likes living a low-key lifestyle.
8. He's a Husband and Father
Despite the fact that Benjamin likes his privacy, we do know that he is a devoted father and husband. He has been married to actress Kaya Scodelario since 2015 and the couple has two children together. Kaya is best known for her roles in things like Pirates of the Caribbean: Dead Men Tell No Tales and the Maze Runner franchise. When Benjamin isn't working, he loves spending as much time with his family as he can.
9. Meryl Streep Is His Former Mother-in-Law
Prior to his marriage to Kaya Scodelario, Benjamin was briefly married to Mamie Gummer who is the daughter of Meryl Streep and Don Gummer. That means that for a short time, Meryl Streep was Benjamin's mother-in-law. I think it goes without saying that Meryl Streep is easily one of the most successful and highly-respected actors of her generation.
10. He Supports Human Rights
There are plenty of people in the entertainment industry who shy away from sharing their opinions on certain topics because they don't want to ostracize and of their fans. Benjamin, however, hasn't shied away from letting the world knows where he stands on certain issues. Over the years, Benjamin has shown his support for several causes including women's rights and peace and freedom in Ukraine.
Tell us what's wrong with this post? How could we improve it? :)
Let us improve this post!