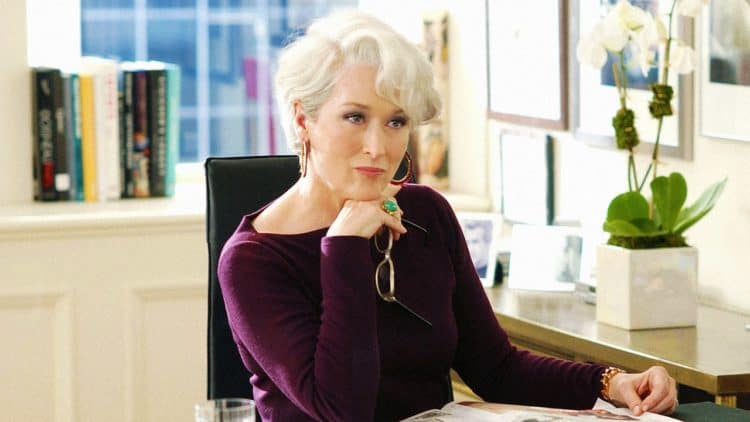 If we had a dime for each time Meryl Streep was nominated for a major acting award, we might very well be sitting on a significant amount of money. Streep is easily one of the greatest actresses of her generation, with her iconic performances and serious acting chops that remain to be unmatched. She is also one of the most celebrated stars up to this day, and a strong force to be reckoned with in more ways than one. Streep has had a lustrous career filled with unforgettable performances spanning a whole variety of genres. She has portrayed all types of characters, and does not seem afraid to dip her toes into the pool of uncertainty and new beginnings. This type of attitude has made her even better in her craft, as she continues to stay relevant and is still able to elevate her career as the years go by. As the saying goes, "never stop learning, because life never stops teaching." Here are five empowering female scenes starring Meryl Streep:
5. Out of Africa
The romantic drama brought us to the heart of scenic Africa. It featured a picturesque landscape and an epic love story that was both romantic and painful. The film followed Karen, portrayed by Streep, who travels to Africa to join her husband, Bror, portrayed by Klaus Maria Brandauer (Burning Secret), who is in the middle of purchasing a coffee plantation. Events unfold and Karen finds out that her husband has not exactly been faithful to her. She meets a handsome hunter named Denys, portrayed by Robert Redford (The Way We Were), who changes her in many ways. They may come from different walks of life, but he made her feel and realize things that she never has before. The scene where Karen went hunting with Denys showed her bravery in the face of danger. Karen went against Deny's instructions and pulled the trigger, as they were being under attack by a lion and lioness. She acted with grace under pressure, and was able to spare their lives in the process.
4. Mamma Mia!
Streep may have drama running through her veins, but she still makes room for fun and uplifting movies, such as the musical romantic comedy. She portrayed the role of Donna, an independent hotelier situated in the Greek islands, who was in the midst of preparing for the wedding of her daughter, Sophie, portrayed by Amanda Seyfried (Mank). Little did she know that Sophie secretly invited three men from Donna's past to find out who her real father was, so that he could walk her down the aisle. The film was a riot filled with memorable song and dance numbers featuring iconic songs from the Swedish Europop group, Abba. The scene where Donna and her friends and former bandmates belted out the song, Dancing Queen was a such a lighthearted and notable moment in the film. Streep carried out the song and dance number with such youthful exuberance, it was almost impossible not to want to get up and join in on the fun.
3. Julie & Julia
The biographical comedy drama introduced us to the enchanting culinary world of renowned chef, Julia Child, portrayed by Streep. The film chronicled the life of Julia, as she was just about to embark on a career in culinary. There was some time traveling involved in the storyline, as it contrasted Julia's life with the life of a young woman named Julie, as she aspired to cook all 524 recipes in Julia's cookbook within the span of a year. Overall, the film was a culinary adventure that was a treat for the senses. The scene where Julia told her pen pal all about her newfound calling to be a cook was uplifting and inspiring. She broke barriers and conquered the then male-dominated space, and made a name of herself as one of the greatest cooks of her generation. The film just proved that it is never too late to pursue something we are passionate about.
2. The Devil Wears Prada
Streep took "girl boss" to a whole other level in the comedy drama. She portrayed the iconic role of Miranda Priestly, the powerful editor-in-chief of Runway, a top fashion magazine. Miranda's expectations were as high as New York City's sky scrapers and she did not settle for any less. This made her employees feel like they were walking on thin ice every time they were surrounded by her presence. The scene where the employees of Runway scrambled to make sure that everything was perfectly in place right before Miranda arrived in the office kept us on edge. It captured the effect she had on people, and gave us a glimpse of the cutthroat world of fashion. Streep played the role with flying colors, and showed us what it was like to be a woman on top of her game.
1. The Iron Lady
Giving life to historical figureheads is a daunting task, yet Streep tackled it like a pro. She took on the role of Margaret Thatcher, the first woman to hold office as a Prime Minister of the United Kingdom, in the critically acclaimed biographical drama. The film covered Thatcher's life and career, and Streep was committed in giving her all to portray the powerful British leader. Thatcher was coined to be "the Iron Lady", because of her tough attitude and relentless spirit. She made important and transformative decisions throughout her tenure, which ultimately changed the way her country was ran. The scene where Thatcher lashed out at her male colleagues after they came less prepared than her to a cabinet meeting was just one of the moments where Thatcher showed how competent of a leader she was. She was unafraid to speak her mind, and had her country's best interests at heart.Robert Redford
Tell us what's wrong with this post? How could we improve it? :)
Let us improve this post!