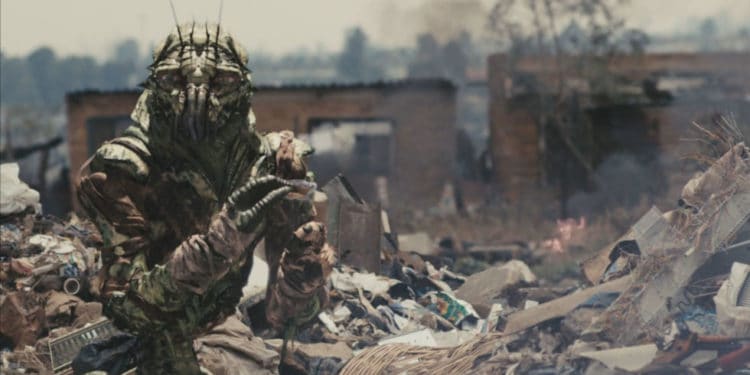 Immigration has been a hot topic in the United States for decades. While some people believe that laws surrounding immigration should be more strict, others feel that the pathway to citizenship should be much easier. As a result, it has also been a hot topic in Hollywood. Over the years, immigration has been at the center of dozens of movies. While some of them make it explicitly obvious that immigration is the subject at hand, others highlight the issue in more subtle ways. Like immigration itself, these movies tend to be very diverse. From action to drama to comedy these movies touch on a variety of experiences and realities. Here is our list of the 10 best movies about immigration.
10. The Immigrant
Released in 1917, The Immigrant is the oldest movie on our list by far. The movie is a silent film that tells the story of a person (Charlie Chaplin) who immigrates to the United States but is accused of committing theft during the journey. This movie is especially interesting because Chaplin really did immigrate to the United States although he was forced to leave the country in the early 1950s. The Immigrant is widely considered a classic and has been preserved by the Library of Congress.
9. District 9
On the surface, most people probably wouldn't think of District 9 as a movie about immigration, but in many ways, that's exactly what it is. According to an article from Cinapse, "The film's propaganda is eerily reminiscent of the way President Donald Trump describes undocumented immigrants and asylum seekers as criminals and rapists when he first ran for president."
8. Avalon
For many people who immigrate to the United States, the opportunity represents a new chance at life for themselves and their descendants. The 1990 movie Avalon explores this through the lens of the Krichinsky family. After arriving in the United States in 1914, Sam Krichinsky has seen a lot of things change including the dynamics within his own family. The movie received lots of positive feedback from critics and was nominated for four Academy Awards.
7. Gran Torino
It's no secret that there are lots of Americans who have negative attitudes about immigrants. In the movie Gran Torino, Walt Kowalski (Clint Eastwood) is one of those people. He isn't a big fan of the fact that his once all-white neighborhood is now home to many Asian immigrants. However, his feelings start to change once he builds a bond with his new neighbor, a young man named Thao.
6. In America
The 2002 movie In America shows that the American Dream isn't always what it seems. Adjusting to life in New York City isn't easy for the Sullivan family after moving from Ireland. On top of that, they are dealing with the loss of a child. The movie is heartwarming and heartbreaking all at once, and it received lots of praise upon its release.
5. Lethal Weapon 4
Lethal Weapon 4 was a big hit at the box office when it was released in the summer of 1998. In the movie, Martin Riggs (Mel Gibson) and Roger Murtaugh (Danny Glover) investigate a human smuggling ring led by the Chinese mafia. The movie is mostly about action, but the idea of immigration is definitely in the background.
4. A Better Life
A Better Life may not have been very successful at the box office, but that doesn't change the fact that it is a great movie. The film centers around an undocumented gardener named Carlos (Demián Bichir) and his son, Luis (José Julián). Carlos wants to give Luis the life he never had, but finances have always been a struggle for them. On top of that, Luis has started to fall in with the wrong crowd and Luis does everything in his power to keep his son out of trouble and keep them from being deported.
3. Gangs of New York
Thanks to an awesome cast and an interesting storyline, Gangs of New York is one of those movies that never gets old. Set in the 1800s, the movie revolves around an Irish immigrant named Amsterdam (Leonardo DiCaprio) as he returns to New York to infiltrate an anti-immigrant mob and avenge his father's death.
2. Brooklyn
When Eilis Lace (Saoirse Ronan) moved to the United States during the 1950s, she came to the country seeking a better life. After settling in New York City, she meets and falls in love with a man named Tony (Emory Cohen). However, when a family emergency arises, Eilis must return home and she finds herself feeling torn between two countries.
1. The Namesake
The 2006 movie The Namesake isn't as widely known as some of the other movies on our list, but it definitely deserves more recognition. Starring Kal Penn, the movie is about a young Indian-American man who wants to fit in with American society although his Indian-born parents resist assimilation.