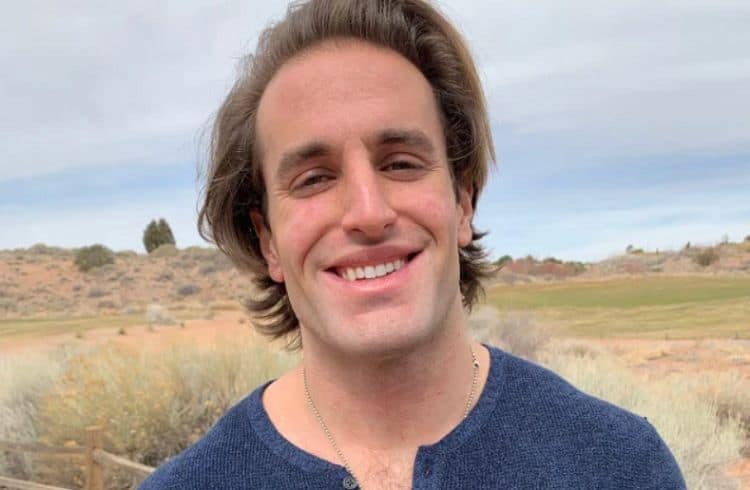 Anyone who agrees to be a contestant in a show like The Bachelorette knows that it's competition, not love or romance, that is truly at the heart of the series. That being said, the man on the show often find themselves having to get a little creative in order to stand out. Unfortunately, that creativity doesn't always help them stand out in a good way. That was certainly the case for Jeff Caravello who was eliminated after week one. During the first episode of the show, Jeff gave Katie Thurston a tour of his RV, and it was clear that she simply wasn't feeling it. Many viewers often felt like showing someone you just met around a dirty RV probably wasn't the best move either. Although his time on the show was cut very short, Jeff is still thankful for the experience. Let's get into 10 things you didn't know about Jeff Caravello.
1. He's Originally From New Jersey
Unlike many of the contestants on season 17, Jeff isn't from the east coast and he doesn't live there. He was born and raised in New Jersey and still lives in the state. Since Katie lives in Seattle, the distance probably would've proved to be an issue for them had Jeff been on the show longer.
2. He's Always Down For A Good Adrenaline Rush
If there's one person who won't be sitting around the house all day, it's Jeff. He's the adventurous type and he isn't afraid to step all the way out of his comfort zone to try something new. Jeff enjoys doing things like going hiking, diving, snowboarding, and snorkeling.
3. He Loves Italian Food
Jeff comes from a large Italian family, and food is an important staple at all of the family's gatherings. Jeff really enjoys Italian food and he always looks forward to getting some of his mother's homemade meals. All of Jeff's family time doesn't revolve around food, though. He also visits his parents every weekend to cut their grass.
4. He Has A Master's Degree
Education has always been one of Jeff's top priorities, and he put in lots of hard work during his time in school. Jeff attended Wagner College in New York where he earned a bachelor's degree in banking, corporate finance, and securities law. He went on to earn a master's degree in finance from the same school.
5. He Doesn't Really Live In An RV
After the stunt he pulled on The Bachelorette, there are a lot of people out there who are curious about Jeff's living situation. However, in an Instagram post he explained that he doesn't actually live in the RV he showed Katie. More than likely, he probably just thought the RV thing would help him stand out.
6. He Was A College Athlete
Sports are a very big part of Jeff's life, and he played baseball for many years. During his college years, he was a member of the school's track and field team. He was a pole vaulter and it looks like he was on the indoor team for three seasons and the outdoor team for one season.
7. He Loves To Travel
Jeff's adventurous side doesn't just include his love for fun activities. He also enjoys traveling and he has been very fortunate to do a lot of it. He has visited places across the United States and other areas of the world. Some of the places he's been include Sweden and Turkey.
8. He Works In Sales
Things not working out for Jeff on The Bachelorette was probably pretty disappointing, but on the bright side, at least he had a job to go back to. Jeff's LinkedIn profile shows that he works as a sales specialist at a company called Integra LifeSciences. He has been working there for almost five and a half years.
9. He Still Has Pictures Of His Ex On IG
We don't know much about Jeff's dating history, but by the looks of some of his old Instagram posts, Jeff was in a relationship with a woman named Julia Astrom a few years ago. They both still have photos of each other on their Instagram profiles. In 2021, having pictures of your ex on your social media account –especially years after a breakup — is typically considered a red flag.
10. He's 31
On this season of The Bachelorette, the contestants range in age from early 20s to mid-30s. At 31-years-old, Jeff is only about a year older than Katie which could've been a good thing for him. However, having an RV with dirty boxers lying around isn't the best look, especially for someone in their 30s.
Tell us what's wrong with this post? How could we improve it? :)
Let us improve this post!