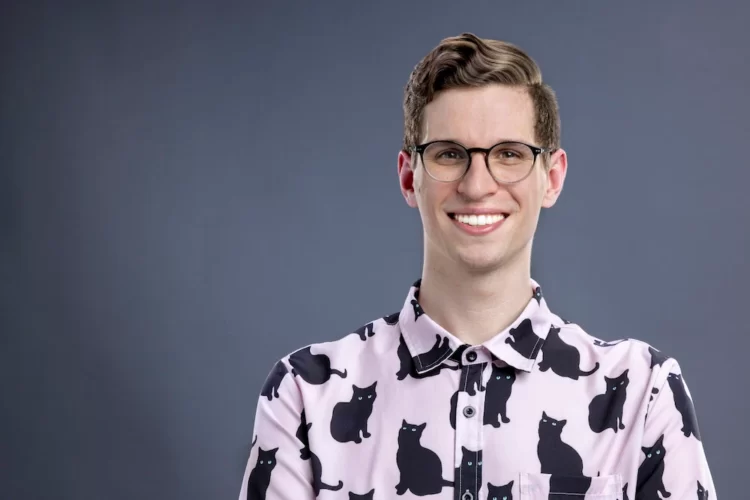 If you're a Big Brother fan, then you're probably very excited that the show's 24th season has finally kicked off. As with every other season, it's already clear that it's going to be a fun, exciting, and competitive game. Needless to say, not everybody is going to be able to handle that. However, one of this season's house guests, Michael Bruner, isn't afraid to do anything he needs to do to make it to the end and go home with $750,000 in his bank account. Even though the season just started, Michael is already becoming popular among viewers and there are lots of people rooting for him. Keep reading to learn 10 things you didn't know about Michael Bruner.
1. He's from Minnesota
There are lots of people out there who look forward to moving out of their home state the first chance they get. Michael, however, doesn't appear to be one of those people. He was born and raised in Minnesota and it appears that he has lived there for his entire life.
2. He's an Attorney
Michel attended the Mitchell Hamline School of Law. He passed the bar exam in 2020 and has been practicing ever since. If there's one thing that we can all agree on when it comes to attorneys, it's that they're usually pretty strategic people. Hopefully, that's something that works in Michael's favor.
3. He's a Cat Person
Many people believe that you can tell a lot about a person by whether they prefer dogs or cats. Based on Michael's Instagram profile, which states that he is a proud cat dad of three, he is definitely a cat person. However, it does appear that he also has love for dogs.
4. He Likes to Play Board Games
Even aside from Big Brother, Michael is someone who really enjoys playing games – especially board games. While it's true that board games are completely different from something like Big Brother, having this background might give him a bit of a competitive edge.
5. He's Engaged
Michael is a proud member of the LGBTQ+ community and he has already found the person he wants to spend his life with. While we know that he is engaged, we weren't able to find any information on how long he and his fiance have been together or what their wedding plans are.
6. He's Always Been a Big Brother Fan
Michael has been a huge fan of Big Brother since he was a kid which means that he has spent a good portion of his life thinking about how he would play the game if he were to ever make it on the show. Now, he's finally gotten the chance to put all of that to good use.
7. He's a Very Intense Competitor
To say that Michael is a fierce competitor would probably be a little bit of an understatement. According to Fandom, Michael said, "I can get really, really intense and focused so much on winning. And I think that could really rub people the wrong way if I'm so intense all the time."
8. He's a Private Person
When someone signs up to do a reality show, it can be easy to assume that they are the kind of person who loves being the center of attention and putting all of their business on display. However, that isn't always true and Big Brother isn't that kind of show. From what we know about Michael, he is a low-key person who doesn't share a lot of information about his personal life with the public.
9. He Isn't Afraid to Shake Things Up
People enter the Big Brother House with all kinds of different strategies. There are some people who prefer to lay low and avoid rocking the boat as much as possible. Michael, however, Michael isn't scared to shake the table – particularly when it comes to his alliances. A quote from him via Fandom states, "I am more than willing to flip a vote. And I would much rather flip a vote to try to further my individual game than just go with the house to help a larger group of people."
10. He Doesn't Have a Large Social Media Following
Over the last several years, having a large social media following has become about a lot more than just online popularity. When someone is able to build a large audience, they can create major opportunities for themselves in real life. As of now, Michael has a very modest following of just over 1,000 people on Instagram. However, that number is likely to grow the longer he stays on the show.