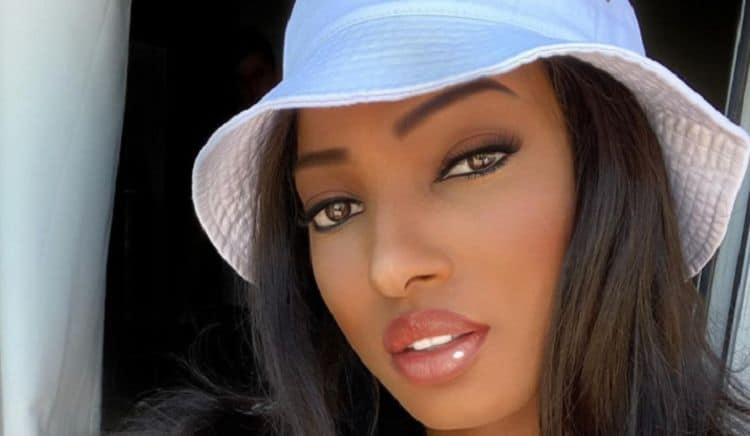 The Real Housewives franchise has been around for over a decade. During that time, Bravo has given the world countless hours of entertainment and the network has turned dozens of people into reality stars. Now, there's a new city entering the mix and fans couldn't be more excited. The Real Housewives of Dubai is set to premiere on June 1st and Lesa Milan will be one of the show's original cast members. While you may not know who she is now, there's a good chance that won't be the case once the show airs. Lesa was born to be a star and she's ready to shine with the rest of the cast. Continue reading for 10 things you didn't know about Lesa Milan.
1. She Has Jamaican Roots
Even though Lesa has lived in Dubai for several years, she lived in the United States prior to moving there. However, her roots trace back to the island of Jamaica. Unfortunately, though, we weren't able to find out where she grew up or find any information on her upbringing or her family.
2. She's A Fashion Designer
Fashion is one of Lesa's favorite ways to share her personality with the world. But her own personal style isn't the only one she's invested in. She is also a successful fashion designer who has gotten the chance to work with some very well-known people including Beyonce, Katy Perry, and Serena Williams. Needless to say, viewers should definitely keep an eye on Lesa's fashion choices throughout the season because she probably has plenty of great looks in store for us.
3. She Has a YouTube Channel
Since its inception, YouTube has gone from being a place where people upload random video clips to one of the biggest platforms on the internet. That said, it's no surprise that Lesa wants to get in on the action. She started a YouTube channel in the summer of 2020. Her YouTube channel has more than 2,400 subscribers and her videos have gotten more than 28,000 views.
4. She Loves to Stay Active
Keeping herself in great shape is very high on Lesa's priority list. She's passionate about taking care of her body. She even has a highlight section on her Instagram profile dedicated to fitness. But, working out on a regular basis is about more than just aesthetics. Staying active also has lots of great mental health benefits. 5. She Likes to Cook
6. She's All About Family
Things in Lesa's life can get busy from time to time, but she always finds a way to balance her professional ambitions with her life at home. Lesa is a happily married mother of three boys who are her pride and joy. When she isn't busy, she loves being able to spend time with her family. Hopefully, we'll find out more information about her husband on the show.
7. She's a Business Owner
Fashion isn't the only thing that Lesa is passionate about. Since becoming a mother, she has also developed an interest in children's development. She started a company called My Little Makers which offers a variety of fun and educational toys for children. Unfortunately, however, it doesn't look like she is currently selling any items through the website.
8. The Real Housewives of Dubai is Her First TV Experience
There are some cast members on The Real Housewives of Dubai who already have some experience being in front of the camera. From what we know about Lesa, however, it doesn't appear that she has done any other work in the entertainment industry. Now that she's gotten her foot in the door, though, there's a chance that she may get other on-screen opportunities in the future.
9. She's Serious About Skincare
If there's one thing Lesa doesn't play about, it's her skin. Not only is she committed to her skincare routine but she also isn't afraid to spend money on products that she knows are a great fit for her. According to an article from Cosmopolitan, Lesa said, "I believe in the benefits of taking good care of your skin, so I spend a lot of time and money on maintaining mine".
10. She's A Blogger
These days, building a strong online presence is more important than ever before. This fact is something that Lesa has a good understanding of. On top of being active on social media, she also has her own website. The site includes a wide variety of content including a blog where many of her posts focus on lifestyle-related topics. Once the show premieres, Lesa will likely see a major increase in her online following.